Today we're excited to announce we're adding another new tool to the people operations tool-belt: bonuses!
According to PayScale's 2018 Compensation Best Practices Report (CBPR) report, nearly three-quarters of organizations give some of their variable pay. If you're not yet offering some sort of employee bonus, it might be worth adding to your people strategy, and now it's possible through Compt.
Since bonuses are gaining traction, we anticipate questions. Below are some common questions we've pulled together about the bonus program through Compt:
When can I start using the Bonuses tool?
All Compt customers can use this feature starting now.
How exactly can I get started?
Head to our FAQ to learn more about the nitty gritty details of the functionality.
Wait wait, are bonuses a good idea?
They're certainly not for every organization. However, if your company has a strong organizational and people strategy in place which includes mission/vision/values, visible organizational goals with operational frameworks, excellent leadership, and you're looking for another strategy to attract, engage, and retain talent -- they might be for you.
How are these different than traditional bonus programs?
Unlike cash bonuses, these are added to lifestyle spending accounts so that you're able to align behavior with the culture and values of your organization, track their usage, ensure 100% tax compliance, and easily managing them. 
I want to learn more, how can I do that?
Head to this helpful guide we developed which has some key information about bonus programs, or if you prefer to hop on a call -- let's connect to chat about what a bonus program will look like at your company.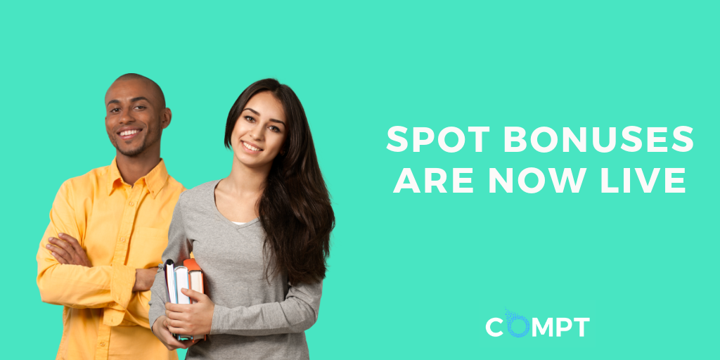 Not a customer and wish to get a demo of Compt? Click here to talk to sales.