We see so many amazing HR and People teams use Compt to give their teams flexible lifestyle benefits and personalized perks. In fact, seeing all the support these companies give their employees is one of OUR perks! We truly believe that people will do their best work when they're supported and thriving in inclusive environments, and that's what we see every day with our customers.
What's particularly exciting is when a company has a very high utilization of the lifestyle spending accounts inside their organization.
Callout: When we say "utilization" we mean the percentage of dollars used in a given stipend program. So a program with 80% utilization means $0.80 of every dollar offered is used.
In our first annual Top Companies list we looked at the organizations that have deployed Compt to manage their lifestyle spending programs with the highest utilization rates across every company we see. We wanted to compile some of the innovative programs that these companies are managing with Compt. With their permission, we have listed eleven of the top twenty organizations with the highest utilization rate in their stipend programs. 
Every one of these amazing companies had a utilization rate of at least 85% in 2022. 
Hopefully this list will give other HR teams some ideas on how to implement a stipend program their teams will love.
---

Industry: Advertising Services

Stipends Offered: 

Work Anniversary

and

Birthday Stipend

$150 per quarter health and wellness

$25 per month all-inclusive stipend

Special Callout: Team Recognition - $25 a month/per employee
What do you think contributed to your utilization success in 2022?
"Our team loves using COMPT's Team Recognition feature to show gratitude and appreciation for other members of the team and above and beyond efforts on projects. We use the Slack integration so all recognition is shared with the wider team! They also really appreciate our Mental Health & Wellness Stipend to use for personal expenses to make them feel mentally and physically strong!" - Marina Gunn Martin, Senior Manager, Partner Strategy and Operations
---

Industry: Market Research

Spot Bonus - charitable giving

$860 per quarter all-inclusive stipend

Special Callout: Charitable giving stipend to go along with their Community retreat. 
What do you think contributed to your utilization success in 2022?
"We attribute our high level of employee engagement to two things; first, the Compt launch was part of a "package" of enhanced benefits we offered our employees in 2022, along with increasing the monthly employer contribution for medical insurance premiums and career development support in the form of training and coaching and second, we linked Compt specifically to a new employee wellbeing program we call People Powered Wellness (or PPW).  We highlighted/emphasized reimbursable categories that align with employee (physical, mental, emotional) wellbeing – but we approve reimbursement across nearly every category, perhaps another factor in our success." - Gordon Peterson, Chief Operating Officer
---
Industry: Software Technologies

Work Anniversary and

Birthday Stipend and Perk Program
What do you think contributed to your utilization success in 2022?
"PDI team members have enthusiastically participated in our Compt benefit since launch last year. Offering meaningful perks that can be personalized by the individual helps make PDI Technologies a great place for a diverse range of talented employees, which reflects one of our core pillars. From the perspective of an HR professional, I like how easy Compt makes it to scale our perks program and offer a benefit that associates worldwide can share and celebrate together." - Kelsey Hildebrandt, HR Generalist
---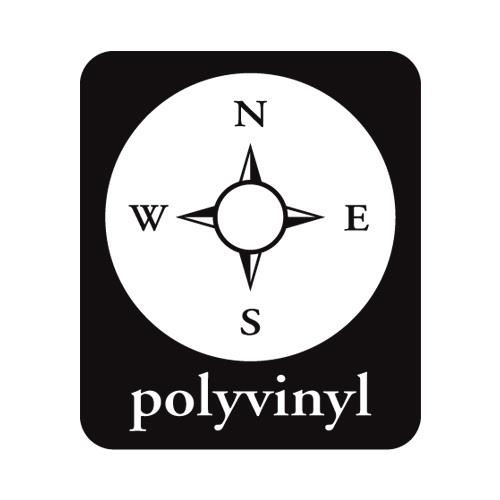 Industry: Music

28 people

Full-time & part-time all-inclusive stipend 

$300 per quarter for full-time employees

$150 per quarter for part-time employees

Special Callout: Both full-time and part-time employees get the stipend!
What do you think contributed to your utilization success in 2022?
"We want our employees to feel empowered to reward themselves however they see fit for the hard work they do on a daily basis -- whether that's by chipping away at student loans, having the peace of mind to cover an unexpected vet visit or going out for a nice meal to celebrate the end of the week. We love how easy Compt makes it for everyone at Polyvinyl to claim perks and get paid for them quickly!" - Chris Hassen, Production Manager
---

Industry: Retail

$500 per year all-inclusive stipend

Special Callout: Branded the all-inclusive stipend internally as "The Live Well Stipend"
What do you think contributed to your utilization success in 2022?
"In 2022 Jenni Kayne launched an internal wellness program that supports our employees and stays true to our brand ethos of inspiring people to live well every day. Through the Live Well Program we aim to not only promote job satisfaction; but also, life satisfaction with benefits that reflect our company values. As part of the program, we offer the 'Live Well Stipend' through Compt; under this annual stipend, employees can submit a reimbursement request for what's most meaningful to them. Our team has responded incredibly well to this gesture and feel comfort in knowing that what's important to them – is important to us! On the technical side, Compt is straight-forward and super simple to use as both an employee & administrator." - Brie Todd, VP, Culture & Community
---

Industry: Software Development

$500 per month all-inclusive stipend

Special Callout: Using stipends as a spot bonus
What do you think contributed to your utilization success in 2022?
"As the Head of Talent Acquisition at Aircore we are proud to offer a unique and customizable monthly stipend through Compt.  When speaking to potential employees this benefit receives tremendous excitement – a differentiator from most companies' traditional benefit offerings. And it's a benefit that continues long after employee acquisition. Compt doesn't require a "one size fits all" solution – it rewards, engages, and thanks our employees for their continued contributions.  What makes this program very successful at Aircore is the variety of categories available, it keeps our workforce engaged with monthly financial support for what matters most to them!" - Gerrie Schinski, Head of Talent
---

Industry: IT Services & Consulting

$250 per quarter for all-inclusive stipend

Special Callout: Innovu once gave a small stipend in November specifically for Thanksgiving dessert!
What do you think contributed to your utilization success in 2022?
"The employee appreciation stipend has been an enormous success at Innovu because it is designed to be flexible and inclusive. Every person has their own unique needs. Whether it's wellness, student loans, childcare, entertainment, or other expenses, employees have control over how they utilize their stipend. Making it personal and giving employees a choice has led to incredible engagement in the program." - Kellie Reye, Director of Human Resources
---

Industry: Marketing Services

$500 remote work stipend for new hires.

$500 per quarter all-inclusive stipend

Special Callout: Influential is another customer who has branded one of their stipends internally. The all-inclusive stipend is called the "Influential Stipend." 
What do you think contributed to your utilization success in 2022?
"We are thrilled that our employees fully utilize and make the most of their compt benefits every quarter.  The adoption success we see is supported by positive communication and discussion of these benefits during recruitment, onboarding and engagement opportunities with our employees. The fun sharing of #HowICompt via slack keeps people connected." - Katherine Rae, Head of People
---

Industry: Advertising Services

$500 per quarter all-inclusive Stipend
What do you think contributed to your utilization success in 2022?
"Having an employer that offers a stipend program covering any category you can imagine is greatly appreciated. The wide range of options offered by Compt allows you to jump on the latest workout trend, spruce up your WFH setup or simply treat yourself throughout the year!" - Jessica Castillo
---
Industry: Writing and Editing

$200 New Hire stipend to be used on Remote Work Office Equipment 

$500 semi-annual stipend to be used on health & wellness, family, professional development and remote work
What do you think contributed to your utilization success in 2022?
"My colleagues and I use Compt to purchase everything from office equipment to eyewear, pet care to professional workshops. The stipend's versatility makes it a must-use perk. It's one of my favorite ways West Wing Writers demonstrates it cares about its employees as whole people."
---

Industry: Advertising Services

$720 annual internet stipend for executives 

$3,120 annual all-inclusive stipend for directors

$1,920 annual all-inclusive stipend for managers/supervisors

$1,920 annual all-inclusive stipend for seniors/coordinators

$1,320 annual all-inclusive stipend for technicians

$125 per quarter health & wellness stipend

Special Callout: all-inclusive stipend amounts are different depending on the role. 
What do you think contributed to your utilization success in 2022?
"TCL works hard to ensure our employees know they are valued and that their health and well-being are important to us. To reinforce this, we offer employees Health & Wellness and Lifestyle Spending Account stipends through Compt. I attribute the success of our stipend programs to TCL's culture, which promotes employee well-being and work/life balance. Our Quarterly Newsletter reminds employees to use their stipends on products and activities that support their overall well-being.
In 2022, we started monthly celebrations to acknowledge unique holidays throughout the year. At the beginning of each month, we email the team the holidays we will celebrate. For example, TCL participates in the National Day of Unplugging, where employees are encouraged to take the day off to unplug and spend time with loved ones. As part of this effort, we remind employees to utilize their stipends for health and wellness activities, such as sharing a healthy meal with family or participating in a yoga class. Our stipend programs through Compt have helped TCL support our culture and improve employee well-being and morale." - Danielle Bailey, HR Administrative Assistant
Thank you to all the teams above, and the ones that weren't quoted, for their support with Compt. We can't wait to see what you accomplish in 2023 and beyond!
---
Lifestyle Spending Accounts Next Steps
Getting started with lifestyle spending accounts is easy. If you'd like more information, check out our ultimate guide to lifestyle spending accounts!