What makes you feel salient and motivated in your workspace? A peer trophy, acknowledgment, higher position, or cash? 
Job satisfaction is one of the prerequisites for employee productivity. Employee recognition is the key to promoting job satisfaction. If your employee is appreciated for their job, they will feel more encouraged, resulting in higher productivity. And they'll be less likely to log onto a job portal in search of a new role and company that will treat them better.
With employee recognition comes: 
More

employee retention

& engagement, 

Increase in productivity and efficiency,

Higher employee morale and satisfaction, and

Low turnover
In this article, we're going to discuss some popular and effective employee recognition ideas to improve your company's employee experience and engagement.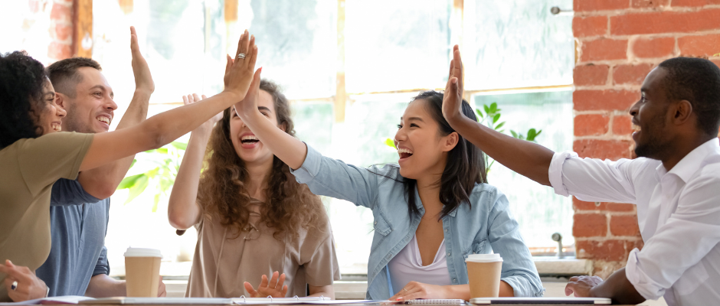 8 employee recognition ideas
When implementing an effective employee recognition strategy, it's important to consider both the individual and the team. Sometimes individual recognition can promote personal improvement and inspiration, whereas team recognition brings out the best effect of teamwork. 
Individual Recognition
1. Promote your employee
Promotions are highly sought after and are therefore viewed as the highest honor for commitment, loyalty, and excellence within a company. It shows an appreciation for an employee's contributions, it urges them to take on greater responsibilities for the benefit of the business, and it fairly rewards them by giving them a more senior position and higher pay (in most cases).
Employees will put in extra effort in their daily work if they see that you consistently acknowledge and honor their efforts. In turn, this fosters employee loyalty, engagement, and morale.
Promoting from within also serves as a significant cost-effective strategy for businesses. It costs about 20% more to hire a new employee (consider the cost and time spent to onboard and train) than to promote someone.
2. Positive feedback
One of the most frequent acknowledgments is positive feedback. For that, you don't need to be formal. Just a few words of appreciation go a long way. Personalize it with a handwritten thank you note, and you'll see notable changes in your employee's performance. 
It's as easy as:
"

Your presentation was outstanding, and the clients really praised your performance

."
Adding those words immediately after a successful presentation is seriously impactful. It's a tried-and-true method for establishing affinity with your team members or employees and forging meaningful connections with them.
3. Public recognition
Public recognition, for some, is even better than private recognition. It not only encourages the support system of one another but also incorporates and engages the whole team. It need not always be planned; a spontaneous acknowledgment can be just as effective. 
The recognition may be in the form of social credit on a digital recognition wall, like honoring an individual at an annual company banquet, a shout-out in the company newsletter, expressing appreciation during a company meeting, or highlighting accomplishments using the company's social media platforms.
4.

Rewards or gifts
Using swag, you can reward your staff for a job well done, but a more meaningful approach is personalized spot bonuses. With Compt's team recognition feature, each employee receives a stipend either monthly, quarterly, or annually, to distribute to other employees in recognition of their accomplishments. Through communication integrations like Slack and MS Teams, employees can publish the recognition to a company channel where everyone can celebrate each other.
You can also pull data to can see who actively rewards others, who receive rewards, and who may be watching from the sidelines (but still needs to be recognized!).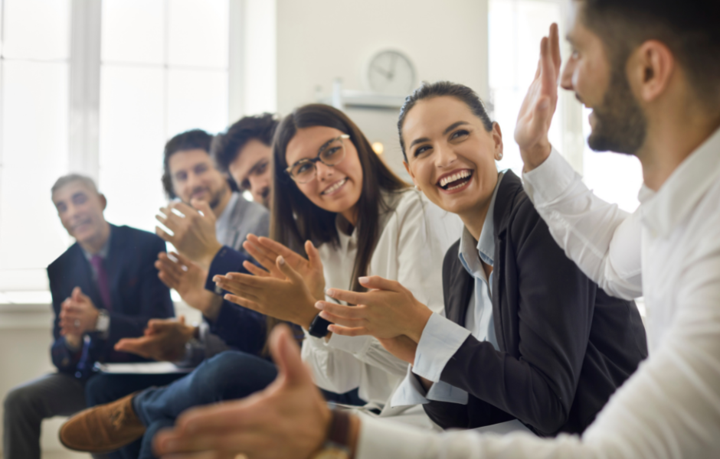 Team Recognitions
5. Team day off
When the Apploye team completes a significant project, they are given a day off. After all, they just put in a ton of effort for the business. Why not reciprocate the favor? With the pressure to complete the project on time, your team members may feel exhausted. Let them refresh by providing a day off. 
6.

Celebrate milestones
Celebrating milestones is one of the most important ways for business owners and workers to stay inspired and enthusiastic. These moments serve as a timely reminder that the effort has been worthwhile and that advancement has been made. As job milestones occur annually, businesses can provide reasonably substantial prizes, such as a Work Anniversary Stipend or a gift shipped to their home. 
You can take things further for significant accomplishments by hosting a small workplace party or taking the entire company to lunch.
7.

Fame board
A fun way to let employees shine is a 'Hall of Fame' board. Placing this board where everyone can see it adds special attention to top performers and teams. It's important to clarify the criteria needed to make the board, and it's even better if you can get employees to vote for one another to inspire teammate recognition.
What behaviors should you recognize?
What are your criteria for employee recognition? For many companies, recognition is earned for being a project's top performer or for being an employee who dedicates a lot of time to the workplace. But it's hard for employees to stand out with these basic criteria.
Instead, try looking at larger company standards or goals that you want people to meet and exceed.
Adaptability to the Company Values
72% of Americans polled say they would consider leaving a firm for one with a more inclusive culture. Is a commitment to DEI at the foundation of your company values? If it is, recognize those who are living these values in everything they do.
Perhaps your company values a culture of belonging. When employees go the extra mile to make sure new coworkers feel like a valuable part of the team, thank them for doing their part to make everyone feel welcome.
The Trouper
Employees who are sincere and dedicated to their jobs should be praised. An easy way to recognize a top performer is by reviewing their KPIs and seeing if they exceed their goals. To simplify the process, use tools like Apploye, where you pull a performance matrix of employees and a list of the top performers.
Performance-based acknowledgment can improve productivity, increase teamwork efficiency, enhance attitude, and urge everyone to not just meet but exceed expectations.
Skill Enhancement and Growth
Employers and businesses should value workers who are willing to improve themselves. Workers who focus more on being up-to-date in skills and competent in their field, and those who pursue professional development bring important contributions to your organization. 
Bonus points if employees are taking advantage of a professional development stipend you put in place to encourage a culture of forever learners.
Professional Integrity
Integrity and honesty can foster team members' abilities to forge close bonds with one another and clients. Employees who own up to their errors and take responsibility instead of blaming them on someone else or sweeping them under the rug means that mistakes can easily be corrected before they become huge problems. Plus, you become more dependable and accountable when you lead and act with integrity. 
Recognizing employees for their integrity fosters a culture in which everyone wants to work hard and be honest. 
Collaboration and Partnership
An employee who can work effectively with others is a valuable talent. In a business, collaboration is incredibly effective, and it occurs when a worker doesn't regard himself as the only one.
Teams are assembled with members from various backgrounds, knowledge levels, and skill sets. Together, this diversity has the potential to produce something more than the sum of the parts. 
As individuals learn from each other's failures and successes, teamwork can improve cooperation among participants. When employers acknowledge this quality in their staff members, other workers will be inspired to follow suit.
Wrap Up
Employee recognition, whether privately in a one-on-one meeting between manager and employee or publicly in front of the whole team, goes a long way in creating a positive, sustainable company culture. 
Implementing an employee recognition program at first can be challenging. But with the tips and tricks we've provided above, you can increase the amount and caliber of the compliments you give your staff. Try out several ideas and adapt them to meet your unique employees – what works for one organization may not for another. 
Above all else, give genuine praise. Sincerity and authenticity will attract and retain the best talent.