It's once again the time of year when parents are scrambling to get to the store and filling up their shopping carts with pencils, notebooks, fall clothes, and everything kids need to start another school year.
Preparing to send kids back to school can be one of the biggest challenges and financial burdens parents face, especially if they're digging deep into their wallets to cover college tuition. 
The stress that comes with financial planning this time of year can bleed over into other aspects of their lives, ultimately affecting productivity at work. 
As an employer, one great act of kindness to extend to your team is to support them through this time with a stipend. Ease the financial burden and offer an all-inclusive stipend they can use to cover absolutely anything or offer specific categories like family, food, internet, tech, or student loan repayment with funds they can use accordingly.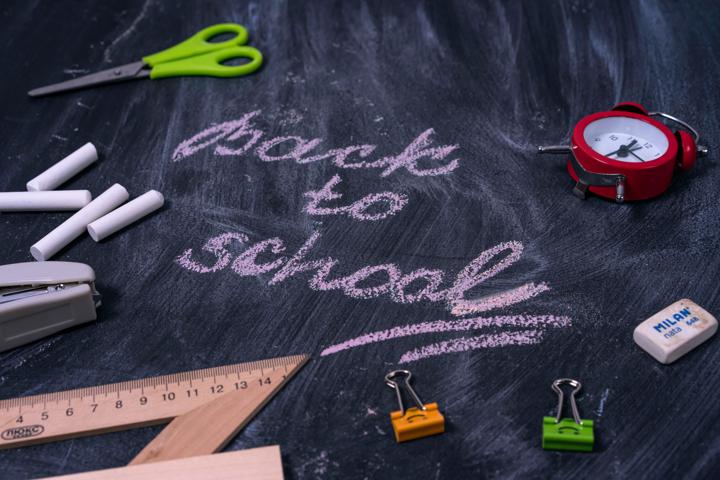 How much does back-to-school shopping cost?
In the last few years, parents have been spending a record amount on back-to-school shopping. A survey from KPMG found the average parent will spend up to $270 per student, which is an increase from the $250 per child they spent in 2020. Per family, the average cost of school expenses in 2020 was $789.49!
Factoring for inflation, Deloitte released a 2022 back-to-school survey, estimating parents will spend about $661 per child on average. While that's lower than 2020, it's an 8% increase from 2021 and 27% from 2019. Parents are spending the most on clothing and accessories (18%), and school supplies cost 7% more than in previous years.
To put it into perspective, back-to-school shopping accounts for the second largest cost for families each year, falling only behind holiday spending. And this year, parents are gearing up to face 41-year inflationary highs and barren shelves as a result of ongoing supply chain issues.
If you've made it this far, you'll be happy to know the rest of this article is less "doom and gloom." Below are tips for saving money on back-to-school supplies and different stipends employers can offer to help parents out. 
What's on your school supply list? Money-saving tips
Things to Consider Before Shopping
What do you already have?

Why start from scratch every year if you still have supplies left over from the previous school year? As long as they're in good shape, it's a no-brainer to reuse backpacks, pencil cases, binders, folders, lunch boxes, book covers, and more.  

Buy in bulk.

If you have more than one child or you know you'll need certain items each year, it makes sense to buy in bulk. A stack of folders or loose-leaf paper kept in storage means you can grab what you need anytime you need it. Another thing to consider is splitting the cost with extended family, neighbors, or parents of your child's friends. If everyone needs the same thing, buy in bulk and split it as needed.

Find online coupons.

There are a handful of websites - like manufacturer sites, Retailmenot, and others - where you can

find coupons or deals

on school supplies. Some box stores have deal days for back-to-school shopping, too. 

Do your research.

Set a budget before you start shopping, do your research, and price compare to learn when stores offer the best discounts. Better yet, don't save all your shopping for the typical "back-to-school" season. Spread it throughout the year so you're always picking up supplies at the lowest price.
Back-to-School Clothes Shopping Tips
Look for seasonal sales.

TV commercials and mailers arrive every August and September, just in time for the new academic year. During this time there are plenty of end-of-summer sales to get rid of stock and make room for fall fashion. Whether online or in person, stores typically have good sales running to help you save money on a clothing haul. For additional discounts, major retailers often email coupon codes to those that sign up for notifications or subscribe to their store programs. 

Hang on to hand-me-downs.

Kids grow out of clothes so quickly that it makes sense you're shopping to refill their closet each school year. If you have more than one kid, consider hanging on to their old, gently used clothes for your next kid. Another option is to donate used clothes to others or host a clothing swap with relatives, friends, or neighbors.

Try thrifting.

There are plenty of gems to find at secondhand stores. Thrifting is also pretty trendy! You're likely to find clothes that are of great quality and at a fraction of the price. People have been known to find designer names at a huge discount, too! Keep your eyes open for items at local consignment stores and garage sales, too.
Buying Back-to-School Tech and Gadgets
Tips for Older Kids - Back to College
Focus on the essentials

. We get it. Creating the dorm room of your Pinterest dreams is a lot of fun, but your aesthetic can change quickly, especially as a college freshman. And do you

really

need an espresso machine? Do you even have space for one? Be realistic and focus on the essentials. What is a must-have and what would be nice to have? Lots of colleges offer a dorm room shopping list to help you stay on track. You can also find a list

online

or ask other students for tips.

What do you already own?

New digs doesn't have to mean all new stuff. What can you bring from home to make your dorm feel a little more, well, homey? Bring your comforter and sheets, some old dishes no one ever uses, toiletries you already have, and storage bins from home to slide under your bed. 

Multifunctional pieces save money and space.

Most dorm rooms come with basic furnishings like a bed, desk, and dresser or closet space. Beyond that, there isn't much room for anything else. So if you're going to add something extra, try to make it something that's multifunctional. It will help you cut costs, you'll be able to use it wherever you live (from dorm to apartment to first home), and it will save on space. For example, a nightstand that doubles as a bookshelf could be useful.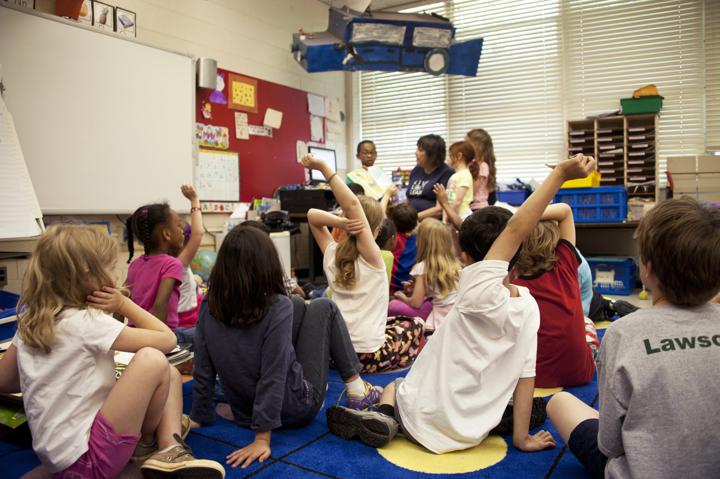 Back to School Stipends
Whether your company offers a variety of stipend categories or one all-inclusive stipend, there are plenty of opportunities to use these funds for back-to-school expenses. Better yet, offering your team a "Back-to-School" Stipend specifically for such expenses is a great way to drive high engagement and utilization (not to mention employee satisfaction).
Here are some ideas of expenses that could be covered by Compt stipend categories:
Family (taxable)
Supporting your home and family
Tutoring

After-school programs

Back to school shopping (clothes, pencils, books, and more)

Dinner meal kits, food delivery, dinners out
Food (taxable)
​​Nourishment for the body
School lunches 

Healthy snacks

Family meals

, groceries, takeout
What makes you feel strong?
Multi-vitamins

Personal hygiene products

New sneakers for gym class

Blue-light glasses
Internet (non-taxable)
Internet usage fees
Pay for your monthly internet bill

One less expense when completing an online degree or doing research for school
Personal Development (taxable)
Non-work-related life-long learning
Textbooks

In-person or online courses unrelated to your career
Productivity (taxable)
Be your most productive self
Co-working membership

Noise-canceling headphones

Productivity Software
Student Loan Repayment (non-taxable)
Less debt to worry about when it comes to tuition

Interest payments, principal payments, etc.
Tech (taxable)
Power your life (software, ergonomic mouse, monitor, etc.)
Headphones

Wearables like Apple Watch, Fitbit

Laptops, tablets, keyboard, mouse, monitor

School software (like Microsoft Office)
Treat Yourself (taxable)
Treat yourself to something nice! You deserve it!
Back-to-school clothes

New backpack

Dorm room decorations
Expenses don't stop here. There are so many more costs that pop up throughout the year, so planning wisely can help avoid a budgeting disaster. Sports, after-school activities, field trips, fundraisers, and even teacher gifts may go unaccounted for until they happen. Tracking every school-related expense throughout the year will give you a reference point for next year! And to help cut the costs, leverage your employee perk stipends. Ask us how.