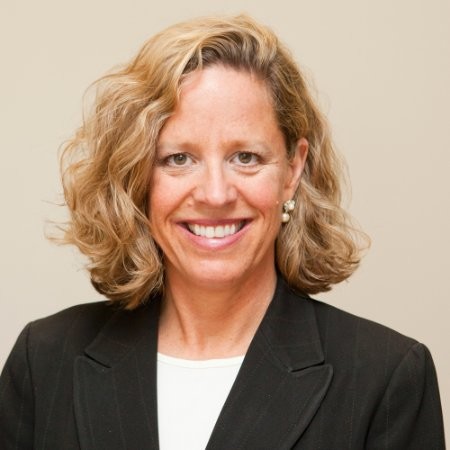 We're thrilled to announce the addition of Kerry Hands, Senior Vice President of Arthur J. Gallagher & Co., to the Compt board of directors. As she continues her work at one of the largest insurance brokers in the world, Hands will be able to provide valuable, timely insight into how employee benefits and perks impact the talent acquisition and retention landscape. 
Hands' addition to the board is also a reflection of our commitment to building a diverse team. Current board representation is 50% female and 50% POC. This reflects Compt's push for a balanced company with diverse perspectives. Internally, the Compt team is 62% female and 62% POC (not all in the same group).
Her wealth of knowledge in employee benefits is the result of nearly 30 years of experience in the industry. She stays abreast of trends, products, and compliance issues. Most of her time, she says, has been spent on the sales side of the house, working with high growth and emerging companies in the life science and high tech verticals, and building best-in-class benefits programs for clients solving their problems.
Prior to joining the Compt board, Hands has dedicated her time to nonprofit advisory boards as an industry expert or resource. She also serves on several women's leadership boards, including the Boston Chamber of Commerce and Gallagher's. Hands is also a member of the New England Leadership team for the Gallagher Benefit Services (GBS) division's Boston, Massachusetts office. She believes all of her experience has brought her to this board appointment, which is her first time contributing at this level.
"The pandemic has fast-tracked the importance of the perk space and its offerings. Slowly coming out of it, we have to hit the reset button on pretty much everything. Employers, employees, everybody is looking at life differently. The work life and personal life are unified as one," Hands explained. "I see with Compt a customizable, flexible, scalable solution that's being brought to the market, and that is really what folks are looking for right now. The focus on an inclusive and equitable employee experience is tailored to the trends we're seeing in the market."
Hands also thinks Compt has the right leadership team to get it done.
"I totally believe in Amy, in her mission," Hands says of Compt's founder and CEO. "I've known her for a long time. I've watched her grow through all of her positions… I think this is the perfect marriage of all of those previous skill sets. She's a great leader. She's got the vision."
In her role, Hands says she hopes to be an independent resource to help the board navigate the industry and the people within it. She views herself as a "big connector" with an expansive network of colleagues who can help Compt develop an even stronger business strategy and scalable value proposition. 
"I think my background in tech and seeing the day-to-day challenges, opportunities, pivotal points, etc. will be very valuable," she says. 
"We're talking about this real diversified workforce with 5 different generations. We're all looking for different things," Hands says. 
While these trends are happening across industries, Hands says the insurance industry specifically is also starting to see shifts, although she expects it will take baby steps. "It's hard to move mountains [in insurance] but even some local health insurance companies in New England, for example, are starting to bring in more perk benefits."
She says the focus has largely been on improving mental health benefits, but telemedicine has also been big, which reflects the remote world of work we've grown accustomed to.  Because so many people are looking for something different, companies are finding the value in stipend programs to help employees navigate the changing world of work in a personalized way. 
Hands believes Compt will continue to disrupt the space and keep insurance companies fast-tracked to bring in more lifestyle benefits that their clients are already asking for. She says the big companies aren't able to adjust on the fly as different needs come up, and they tend to lag behind frontrunners like Compt. 
That said, Hands believes the future is very bright for Compt.