Do you know anyone who does their best work on an empty stomach? We all know how quickly everyone runs to the break room when they hear the company bought everyone lunch.
In this remote and hybrid world of work, it can be hard to feed your dispersed team. But with a meal allowance or food stipend, you can fuel your team wherever they are to do their best work.
What is a meal allowance?
There are a lot of names for it: a meal allowance, food allowance, meal stipend, or employee meal benefit. Whatever you call it, the purpose is the same; it's a relatively old concept that can be made new by how you implement it.
Typically, employees receive meal stipends when they're traveling for work or treating customers or prospective clients to lunch or dinner. But now, meal stipends are replacing catered, in-office lunches as a more inclusive approach to support employees' needs. It also gives them the power of choice to get the lunch they want, which is especially important for those with dietary restrictions.
But these stipends don't have to be limited to office lunches. Employers are expanding meal stipends to include other meals, snacks, and even groceries – whatever help makes the working experience more convenient, healthy, and productive. After all, a healthy, supported employee is a happy employee.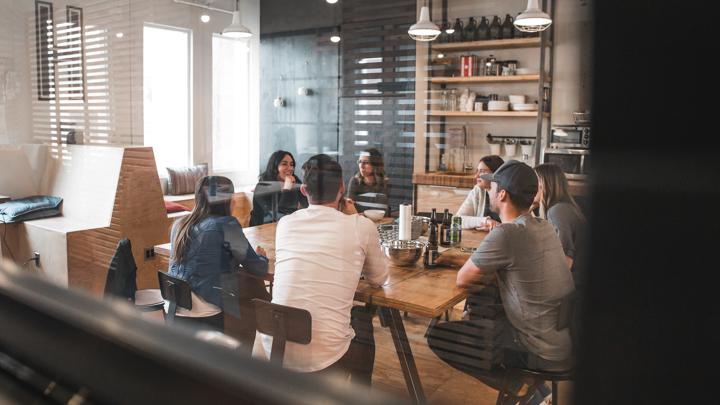 Examples of meal stipends
Compt customers have a variety of stipend program names for their meal allowances. Here are a few examples of stipends currently in place: 
Lunch on Us

Virtual Monthly Luncheon

Meal Stipend
With these names come a variety of descriptions but overall share the same sentiment.
"Use these funds to buy lunch on us! We appreciate all you do!"
"We want to support you as you're doing your best work. Whether a dinner, dessert, or groceries for your family, all team members are eligible for $X per <frequency> to spend on food and meals. Our intent is to support you as you work by providing food and sustenance to keep you going!"
"We want to support you as you're doing your best work. Whether a dinner, dessert, or groceries for your family, all team members are eligible for $X per <frequency> to spend on food and meals. Our intent is to support you as you work by providing food and sustenance to keep you going!"
How Compt Customers Spend Meal Allowances
Employees are taking these stipends and running with them, spending their allowances on everything from breakfast to lunch and dinner, and everything in between.
Snacks for their home office

Coffee, tea, and other beverages

Groceries 

Smoothies

Juices

Takeout or delivery

Healthy food kits such as Blue Apron and Purple Carrot

Healthy prepared food options such as

Freshly
With a meal stipend that isn't limited to work lunches, employers are able to support their employees in ways that reach beyond the individual and touch the lives of those around them, like their families!
How to Create a Meal Stipend
It's easy to assume that a company allowance with so much personalization and flexibility would be hard to implement and maintain – but you'd be wrong! Here are 2 easy steps to implement a meal stipend:
1. Determine how much you want to offer your people and when
Look to the examples above if you need inspiration, or use our Perk Vendor Cost Calculator which can help you determine your budget. Keep in mind that you don't need to offer a lot of money to make a big difference.
2. Decide how to manage the meal allowance
The most common ways to manage meal allowances are manually, through expense software, or through perk software. There are pros and cons to each. 
Managing the process manually: This method calls for a process to track a lot of employee data. You'll need to account for food purchases, receipts, balances, reviews, approvals or rejections, and reimbursements. A form or spreadsheet can help, but things can get messy and you don't want to make mistakes, especially when you need to account for taxable vs. nontaxable perks (The IRS cares that food perks are taxable!). 
Use an expense software: A software solution like Expensify or Concur could work, but they're really intended for business expenses, which flexible meal allowances are not. Every employee would need an account and someone would be tasked with tracking individual food budgets to avoid overspending. That's a huge burden for HR or finance... whoever is unlucky enough to be in charge of this.
Use a "perk software": Of course, this is our favorite option, but with good reason! Perk software (like Compt) not only communicates meal allowance stipend details to the entire team, but it does everything else you need all in one place. It tracks spending, streamlines admin, disperses funds when appropriate and - with Compt only - keeps you IRS compliant.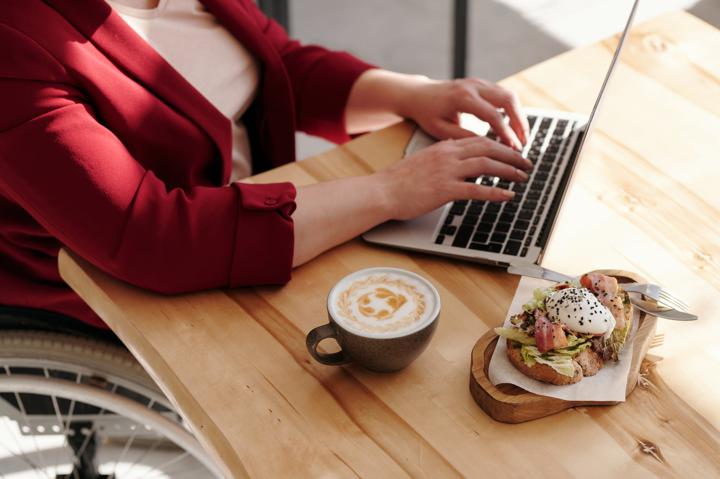 Benefits of food stipends
In case you weren't already sold, here are 5 ways food stipends benefit your company.
1. Meal stipends result in happier employees and increased productivity
When people are able to purchase the food they want and need, remote work life becomes much easier. Convenience is key, but so is comfortability. When people can refuel in ways that satisfy both their tastebuds and dietary needs, they're likely to be happier and more productive. Not to mention, a food stipend is a great way to promote your team's health and wellness.
2. Meal perks help attract & retain talent
Back when everyone was in-office, catered lunches were a huge draw. Not having to pack or pay for your own lunch is awesome. But it was hard to sustain this perk when everyone went remote. Free lunches and snacks were missed, despite having access to their own refrigerators. It just wasn't the same. With the Great Resignation, companies had to find new ways to stand out to attract and retain talent. Revamping free lunches through meal stipends was a no-brainer to stand out in the war for talent, and it's also just a great way to support basic life needs. Candidates gravitate toward companies that support their whole well-being.
3. Meal allowances support DEI initiatives
A truly inclusive workplace is one that also considers the wide variety of dietary preferences, allergies, and intolerances. Grocery allowances become a lifestyle benefit that supports everyone's unique needs, regardless of whether they're vegan, gluten-free, lactose-intolerant, etc. And because everyone can get what they want and need, no one needs to feel embarrassed turning down the office lunch that everyone else is eating.
4.  Food stipends are cost-effective
Catering lunch is old-school and time-consuming. It's nearly impossible to figure out how much people are going to eat, how much you need to order, when it should be delivered, what variety you need to offer (accounting for food preferences and allergies)... and don't even get us started on cleaning up the office afterward. 
Food allowances, on the other hand, allow everyone to order exactly what they want, when they want it, without blowing the budget or having to clean up. That sounds like a win all around to us.
5. Food stipends are scalable
A food stipend is an easy and scalable way to set your people up with the food they want. Additionally, the right perk management software can also help ensure that taxes are accounted for, always. 
Keep in mind that food allowances are a taxable benefit.
If you already offer a meal-related perk to employees but want to scale it to reach dispersed or global teams, here are two easy example ways to go about it:
Option 1: Transition existing food or snack budgets
Instead of offering on-site catering for your people (a thing of the past), transition this budget (assuming it's still available) into a meal allowance.
Option 2: Transition other existing perks 
According to a recent SHRM report, about one-third of companies plan to extend the option for remote work into the future (due to COVID). It's highly unlikely that companies will have the same perks they had pre-pandemic post-pandemic. Regardless of your situation, if you're looking for a way to serve your people in unbelievably meaningful ways, transition the "old perk budget" into a meal allowance, or even a remote work stipend or general perk stipend.
TLDR;
Meal allowances don't have to be limited to company travel. And stipends don't have to be limited to feeding your people – although, it is a nice gesture. Meeting the mark with stipends is really about offering a personalized benefit to each and every employee. In this way, you'll see high utilization and engagement, which directly translates into happier employees, better retention (lower turnover!), and a healthier business all around. 
Want to learn how to offer meal allowances with easy-to-use, tax-compliant software? Learn more from our benefits experts today.