Why does physical health always gets all the attention? Eating healthy foods and being active is an important part of our health, but so is our mental state.
Fortunately, over the last few years, there's been a bigger emphasis on mental health. 
And right now, we're all dealing with a lot of additional stress due to the pandemic, which means we need to make our mental health a priority if we want to prevent burnout. But you already know this, which is why you're here.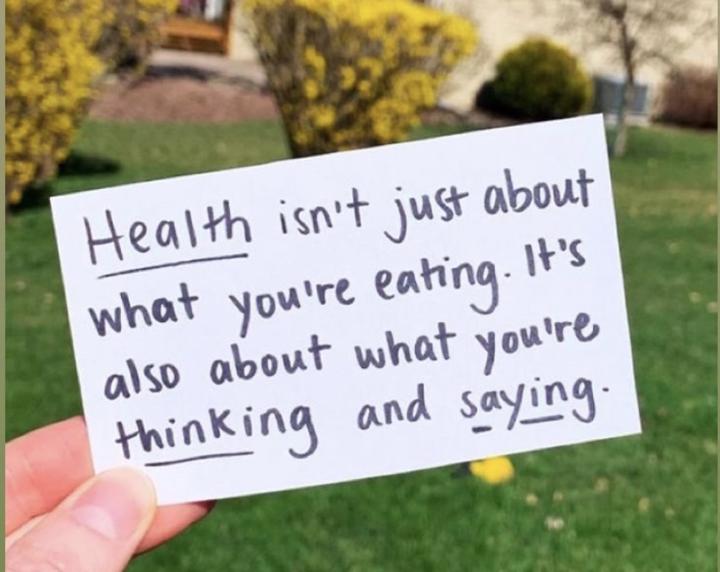 Below are 6 ways to support your team's mental health:
Create Psychological Safety
Virtual Therapy
Meditation Apps
Mental Health Apps
Health & Wellness Stipend
General Perk Stipend
Life Coaching
1. Create Psychological Safety
First, what is psychological safety? According to Harvard Business School professor Amy Edmondson, who created the term:
Psychological safety is a belief that one will not be punished or humiliated for speaking up with ideas, questions, concerns or mistakes."
There are tons of benefits to your company's bottom line from creating psychological safety including:
Improves likelihood that an attempted process innovation will be successful
Increases amount members learn from mistakes
Boosts employee engagement
Improves team innovation
And right now, your team is craving this sense of safety, belonging, and feeling that we can bring our true selves to work.
There are a lot of ways you can build psychological safety at work, and this HubSpot article covers 13 brilliant tactics to do just that. 
2. Virtual Therapy
Whether your team members were seeing therapists before COVID-19 swiftly took over, or they're looking to see a therapist now to deal with the impact it's having, therapy is a great option.
Companies like TalkSpace and BetterHelp are virtual options that help connect your team to trained therapists without leaving their homes. 
Most therapy apps include text-based conversations, video chats, or both in their plans. And because they start with in-takes it allows people to get a helpful benchmark of where they are mentally at the moment and how to make the most of their therapy sessions.
Most insurance options are covered, but if your insurance doesn't cover it, here are the costs for TalkSpace and BetterHelp.
3. Meditation apps
According to a multitude of studies, meditation has been proven to help people sleep better, cope with depression and anxiety, reduce some of the psychological difficulties associated with chronic pain, and even improve some cognitive and behavioral functions. And that's just a few of the benefits.
There are a ton of ways you can support your team in meditating, including introducing them to:
4. General Mental Health Apps
A recent episode from the Future Tense podcast noted that there are over 10,000 mental health apps on the Apple and Android stores. They range from meditation apps to journaling apps, to gratitude habit builders and more. 
Here's a comprehensive list of the top 25 mental health apps for 2020 here for you to try out.
5. Health & Wellness Stipend
You can set up a mental health stipend for your team--but for the ultimate flexibility, consider health and wellness perk stipend so that they can pick the best method for themselves to address their mental health as well as physical health. 
This is especially helpful because it's a personalized way for them to get the help they need versus only using the methods, apps, ideas provided by the company. The personalization is great in these times because everyone needs something different.
They can use their stipend on anything health and wellness related including:
Fitness Apps (Aaptiv, Splitfit, Playbook, Sweat with Kayla, Keelo)
Workout clothes
Workout gear (weights, yoga mats, running shoes, hiking boots, tennis shoes, support braces, water bottles, etc.)
Books on healthy eating, fitness, mental health, etc.
Healthy snacks (Lara bars, fruit, etc.)
Healthy meals (Purple Carrot, Hello Fresh, Blue Apron, etc.)
Virtual health classes or 1:1 sessions (nutritionist, naturopath, personal trainer, career coach)
And contrary to initial thoughts, offering stipends to make a meaningful impact in your peoples' lives doesn't have to cost a lot of money. Our customers offer their employees anywhere between $25 a month to $300 a quarter to invest in themselves and their needs. If you're saving money on existing in-office perks, transitioning them to stipend can be a powerful place to put that money. Or if you're trying to cut back on your budget, here's a piece that can help you in rethinking your perks strategy when money is tight.
6. General Perk Stipend
Create a general perk stipend for your team with multiple spending categories included so they can get financial support to address other things that might be impacting their mental health like setting up a better home office setting to create space for them mentally, hiring a financial planner to deal with the uncertainty of their financial situation, and other burdens which could be addressed with an extra bit of money.
Here are the general categories of spending companies use to customize their perk program:
Health & Wellness
Continuous Learning
Family
Food
Pets
Productivity
Tech
Student Loan Repayments
Charitable Giving
Commuter Benefits
Plus, a perk stipend is something you can use for the long haul with your team because it allows you to offer more perks, with less money. And when you use a perk management software like Compt, it not only makes perks more meaningful for your team but it reduces your administrative burden with managing perks down to less than 1 hour a month. 
7. Life coaching
Because of COVID-19, we're completely stripped of our 'normal' life, and with that, a new normal sets in. Help your employees reassess what is important in their lives and take control figuratively and literally, by giving them access to an individual 1:1 coach or a group coach. 
Life coaching has many proven benefits to employees as it encourages deep reflection and action-taking in their personal and professional lives. And right now, many of our team members might need to find the balance between reflecting and action, or need one more than the other.
If you're looking for coaching for your team, try BetterUp, Sayge, or Ace-Up 
And if you're wondering how is this an inexpensive option, consider the alternative finding a replacement. It costs six to nine months of salary to replace an employee on average, which means a member on your team who is making $50,000 a year would cost $25,000 to $37,500 in recruiting and training expenses to back-fill. And remember, there's no guarantee that the new person you do hire will stay or be a top-performer like your current employee. Investing in your team's mental health now with coaching will reap benefits that will not only help their professional and mental health in today's COVID times, but provide a return for your business as well.
Learn more about how you can best support your people right now with these resources:
---
Compt is the #1 employee stipends platform that gives your people the freedom to choose the lifestyle perks that are best for them and their always evolving needs, even when remote. Interested in learning how Compt might benefit your company? Consult with our team or request a demo.