The whole country, and really the whole world, went through radical transformation due to the pandemic. Now that the threat has mostly subsided, and lots of employers are kicking their hiring activity into high gear, companies are finding that recruiting in this post-COVID talent market is more challenging than previously imagined.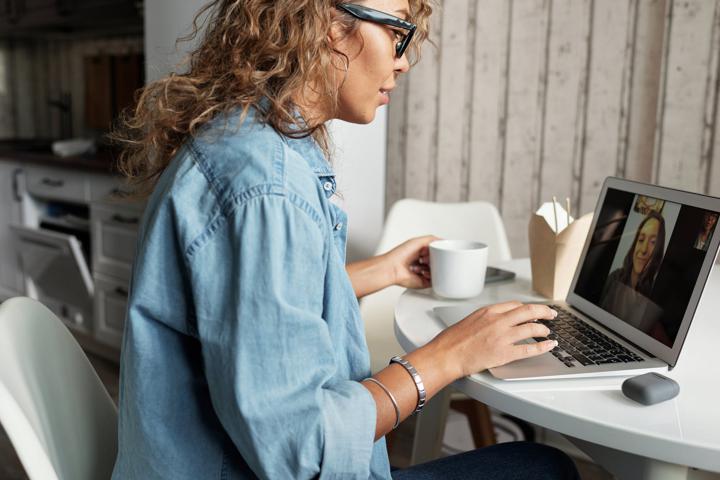 In this article, we're going to talk about the biggest recruiting challenges companies are facing today as they try to recruit their way back to growth mode, and 5 recruitment strategies that can help.
The biggest recruiting challenges 
With all the forced time at home since the pandemic began, people have had more time to reflect on how they want to live their most authentic lives. They've also opened their minds to things that they previously didn't think were possible, one big one being that they're able to be productive when 100% remote. 
Here are some specific shifts in how employees view their work-life now, post-COVID, that have become today's biggest recruiting challenges: 
Adamant about not wanting to go back to an office
Realizing they have new or different calling and want to change careers entirely
Ran out of tolerance for a toxic work environment
Concerned about their safety and wellbeing, and want to find safer employment 
Some talent also recognize that the hiring market is in their favor as well, since workers are quitting their jobs at record levels and many large cities are seeing a mass exodus as people move to rural or suburban locations - all at a much higher rate than companies can handle.
These are just some of the myriad reasons that recruiting strategies for 2021 will look different from any other year. Despite the massive changes, there are lots of positions to fill. If you're looking to grow your team this year, you'll need to formulate an alternative recruitment strategy to remain competitive in a post-COVID world. Below are several ways you can do that.
1. Be upfront with your stance on remote or hybrid work
One thing that today's job seekers seem to value above anything else is transparency. This is especially true when it comes to what their day-to-day schedule will look like. When recruiting new candidates, employers should state the expectation for where candidates would perform their work, whether it's in the office, completely remote, or somewhere in between. 
Approaching the recruitment process with honesty saves time for both parties. It is frustrating for job candidates to interview for a position expecting the option of remote or hybrid work only to find out that that's not an option. They view the entire interview as a waste of time.
Employers can experience frustration as well, especially when they assume an interviewee's intentions. By stating the expectation for in-person work from the start, both parties can avoid wasting time pursuing something that will not work for them.
2. Look beyond the job boards
Ever since job boards replaced traditional want ads in the daily newspaper, they have been an essential part of the recruitment process. However, employers should not rely on only that as a recruitment channel and should be willing to pursue creative strategies if necessary.
Some other ways business leaders can consider advertising jobs is through social media, referrals from current employees, and through informal networking. A virtual hiring event can be a good idea for companies with many positions to fill. Holding the event online saves people the time and expense of travel and can allow human resources to get through many interviews in one day.
3. Revamp your perks and benefits
There is no question that employee expectations have changed in terms of perks and benefits. After all, most companies' perks and benefits were designed specifically for the office!
Knowing that, one recruiting strategy that makes sense for today's work world is to give employees benefits that will make their current (and most likely remote) work-life more fulfilling, and even potentially bring back the perks they might miss from office life, like food, wellness benefits, learning, productivity tools, and more. This is a much more powerful approach and way to differentiate in your recruiting, compared to many companies who are just paying for home office equipment.
Another new benefit that would make a major impact on your recruiting success is providing some sort of family support in your benefits package beyond the bare minimum. One idea is offering an all-inclusive family stipend to cover anything from childcare, medical costs, fertility, adoption, and more. 
Employers could rise to the challenge of differentiation through perks and benefits - and cover all bases at once - by adding flexible stipends to their employee benefits mix. What makes stipends perfect as a recruiting differentiator is because it gives employees flexibility, freedom, and choice - these are all things that are top of mind for them these days. 
4. Share the intended career path for each role
Employers have another opportunity for transparency - and more effective recruiting - when creating ads for open positions. As you write up your job description, try specifying within the listing itself what the likely career path would be for that particular job role. For example, if you're hiring for a Finance Manager role, you could mention that this person could potentially grow into a Director of Finance role. 
This not only signals that your company both thinks about and prioritizes career development, but it sets expectations for the job candidate on what the team's vision is. These are both hugely beneficial for attracting candidates who are just as thoughtful and intentional about their own career pursuits. 
5. Improve the candidate experience
Candidates who feel frustrated by the application and interview process may cross a potential employer off their list early in their search. Use this to your advantage by making your application experience the best it can possibly be, with minimal friction, no complicated steps and hurdles, and clear communication throughout. 
There are a number of areas of the candidate experience you can optimize and improve:
The actual application 
Confirmation of submission 
Providing details and information ahead of each interview step
Technical and skills assessments 
Names and titles of interviewers
Timely feedback and communication after each step of the process
Hiring teams should take advantage of technology as much as possible in improving these parts of the application process, but many of them can be improved without anything fancy. 
In all, employers should be continuously evaluating their recruiting strategies for 2021 and be willing to adapt in response to ongoing disruptions in the labor market, because we are likely only seeing the beginning of many major changes in the world of work. 
---
Compt is the #1 employee stipends platform that gives your people the freedom to choose the lifestyle perks that are best for them and their always evolving needs, even when remote. Interested in learning how Compt might benefit your company? Consult with our team or request a demo.