In search of the most indispensable tech tools for managing remote teams, we asked twelve CEOs, Founders, and other leaders to share their insights. From managing tasks with Trello to enhancing productivity and cohesion with Teamwork, these leaders provide a range of tools that have proven essential in their remote management endeavors.
Trello:

Manage Tasks Effectively

Slack:

A Communication Hub

Airtable:

Content and Social Media Management

PeopleForce.io:

The All-In-One HR Solution

Monday.com:

Visual Project Management

Asana:

Streamlining Workflows and Communication

Time Doctor:

Tracking Freelancer Progress

Hubstaff:

Understanding Team Productivity

Virtual Whiteboard:

Traditional and Cloud-Base Functions

ClickUp:

Orchestrating Remote Collaboration

Notion:

Logging Work and Tracking Progress

Teamwork:

Enhancing Productivity and Cohesion
Trello: Manage Tasks Effectively
Trello is considered essential for managing our remote team because it enables us to create boards, lists, and cards to track tasks, assign responsibilities, and monitor progress. Despite its lightweight design, it offers several integrations with other popular tools like Slack and Google Drive, making it even easier to manage projects from start to finish. 
Trello also eliminates the need to sift through reams of email to identify relevant attachments. The files are kept with the correlating tasks by simply dragging and dropping them onto a card. When we're up against a tight deadline, this feature is incredibly helpful.
Ricky Spears, CEO, CMO, and Entrepreneur, Ricky Spears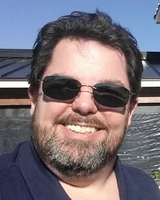 Slack: A Communication Hub
A technological instrument that has become an essential component in efficiently overseeing our remote team is Slack. This collaboration and communications platform has significantly altered the landscape. It enables seamless remote collaboration by facilitating real-time communication, file sharing, and integration with a variety of applications.
We have established specialized Slack channels for various departments, initiatives, and even informal team-building exercises. It improves the accessibility and organization of discussions, ‌reducing email congestion. Integrating applications such as Trello or Google Drive has significantly improved the efficiency of our project management and document-sharing procedures.
Enhanced team connectivity, increased productivity, and accelerated decision-making have been the outcomes. Our remote work infrastructure relies on this adaptable technology to promote cooperation and teamwork.
Steven Athwal, Managing Director and Tech Enthusiast, The Big Phone Store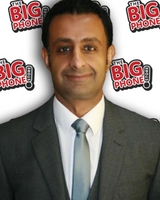 Airtable: Content and Social Media Management
To manage my remote team, I've found Airtable indispensable. It's like a supercharged version of Google Sheets. This tool combines the best parts of task-management software with the simplicity of spreadsheets. 
I mainly use it to keep track of tasks related to our website content and social media posts. It's user-friendly and makes organizing work much easier. In a remote setting, having such a clear and easy-to-use tool helps everyone stay on the same page.
Martin Potocki, CEO, Jobera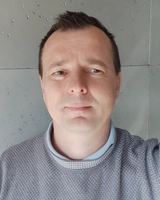 PeopleForce.io: The All-In-One HR Solution
Absolutely, hands down, it has to be PeopleForce.io for us at EchoGlobal. This all-in-one HR platform is the Swiss Army knife of business management. We're talking about seamless onboarding, real-time performance analytics, and the holy grail of time tracking, all rolled into one sleek interface. 
What do I love most? Its dynamic reporting features. Being able to deep-dive into data and pull out actionable insights at the drop of a hat? That's game-changing. 
It's not just an HR tool; it's like having an extra member on the team who never sleeps. With PeopleForce, we've streamlined our workflows, eliminated bottlenecks, and made my life as a CEO a lot easier.
Lou Reverchuk, Co-Founder and CEO, EchoGlobal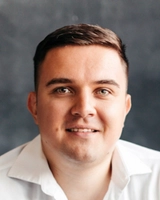 Monday.com: Visual Project Management
One crucial tech tool that has bolstered my ability to manage my remote team effectively is "Monday.com". This platform is more than just a project-management tool—it's a navigational beacon for our dispersed team. 
From easy-to-read Gantt charts to automation and integration capabilities, it keeps us all in sync. The interface is visually appealing, making task tracking and project progression feel less of a chore. 
Monday.com has streamlined the way we operate, fostering accountability and making coordinated teamwork a reality, despite us working from various corners of the world.
Abid Salahi, Co-Founder and CEO, FinlyWealth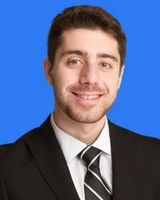 Asana: Streamlining Workflows and Communication
In our B2B SaaS company, Asana has emerged as a pivotal tool for remote team management. This cloud-based task manager streamlines workflows with real-time updates, ensuring everyone stays aligned. 
Task assignment and deadline management become straightforward, promoting accountability. A standout feature is in-thread communication, centralizing discussions and reducing external communication reliance. 
Asana's asynchronous communication support is invaluable, especially for team members in varied time zones. It lessens the need for frequent meetings, allowing updates at one's pace. With Asana, we've seen a 30% boost in project delivery efficiency and a notable drop in communication overhead.
Madhurima Halder, Content Manager, Recruit CRM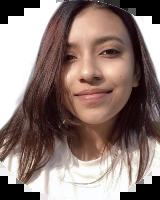 Time Doctor: Tracking Freelancer Progress
We use Time Doctor to track freelancer progress. It's an effective tool for tracking short-term projects with our freelance remote teams. Recently, we expanded our company to other countries and hired freelancers to handle customer support for our foreign clients. 
During this trial period, it's essential that we have an employee management tool that can accurately track effective working hours. We want this trial to result in more permanent hires, so having this tool allows us to see the excellent performers. 
Time Doctor is an indispensable remote-team management tool because it has robust scheduling features and allows freelancers to clock in easily. It saves us a lot of headaches when working out compensation. 
The project management features also make for effective tracking when coupled with scheduling and usage tracking. We have a centralized platform where we can analyze project efficacy and identify solutions to project delays.
Alister Wood, Owner, VisitUs
Hubstaff: Understanding Team Productivity
Hubstaff helps us understand how our team spends their time so we can better manage productivity rates and ensure we're setting up our workforce for success. 
We use it to automate team check-ins, easily manage employee scheduling, and turn our production data into customizable reports that tell us how we're really doing. 
This platform has made it even easier to manage our team and understand strengths and weaknesses in our workflows, even from afar.
Hardy Desai, Founder, Supple Digital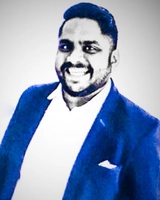 Virtual Whiteboard: Traditional and Cloud-Base Functions
One of the most indispensable tools I've found for managing a remote team effectively is a virtual whiteboard. A virtual whiteboard is an uncommon platform that combines the functionalities of a traditional, physical whiteboard with those of cloud-based collaboration software. 
With it, team members can join video conferences and write on the screen in real-time—great for brainstorming ideas together or keeping each other accountable to deadlines and tasks. 
It also allows teams to save projects, track progress on tasks, access assignments from any computer or phone with an internet connection, and even break down tasks into smaller sub-goals while still keeping track of what needs to be done overall.
Michael Alexis, CEO, Virtual Team Building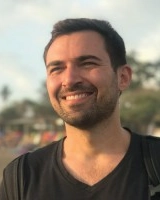 ClickUp: Orchestrating Remote Collaboration
In navigating the nuances of a remote team, especially one as pivotal as ours, I've found that the tech tool "ClickUp" has become truly indispensable. Imagine the precision of a surgeon's scalpel combined with the reach of a global satellite. ClickUp offers real-time collaboration capabilities, akin to a conductor seamlessly orchestrating a symphony across continents. 
Its in-depth analytical features provide a clear picture of each team member's productivity, while its integrative communication functions ensure that the team remains harmonious and aligned. 
Just as an architect relies on a compass to draw a perfect circle, I rely on ClickUp to maintain the intricate balance of efficiency and collaboration among our dispersed team members. The right tools, like ClickUp, have the potency to turn challenges into opportunities.
Ankit Prakash, Founder, Sprout24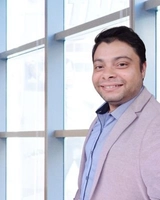 Notion: Logging Work and Tracking Progress
Notion has been a great resource for managing our team's performance and projects. We make a habit of logging our work in Notion each week, allowing us to keep a record of each team member's accomplishments and progress. Given that we have a heavy asynchronous culture, having one centralized location to refer to regarding work is helpful.
Kelsey Bishop, CEO and Founder, Candor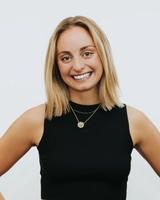 Teamwork: Enhancing Productivity and Cohesion
For me, the tool that has proven to be indispensable in managing my remote team is Teamwork. This project-management software has streamlined our workflow and drastically improved our communication. 
For example, Teamwork allows us to easily assign tasks, track progress, and collaborate on projects in a centralized space. This has eliminated the confusion that often arises from long email chains and multiple document versions. 
The software's integrated chat feature has made it easier for us to maintain the personal connections that are essential in a remote setting. Thus, implementing Teamwork software has significantly enhanced our productivity and team cohesion.
Timothy Clarke, Sr. Reputation and Marketing Manager, Rize Reviews