by Lauren Schneider
January 10, 2023
We've been watching the HR influencer space for a while now, and we're always impressed with what we see. With so many new and diverse voices in the field, we think it's important to highlight some of them so current and future HR professionals can join the meaningful conversations that shape the industry.
So today, we're sharing our top 10 HR influencers to Watch in 2023! These are just a few of our favorite voices on LinkedIn and Twitter, as well as some honorable mentions for others in the HR space (other thought leaders, business owners, etc.) who are doing great work.
It's important to keep in mind that rankings below are totally arbitrary and every single person on this list regardless of rank (and those who didn't make the cut purely for blog length reasons) has a voice that should be heard in the HR industry and beyond!
Without further ado...
Top 5 LinkedIn HR Influencers 2023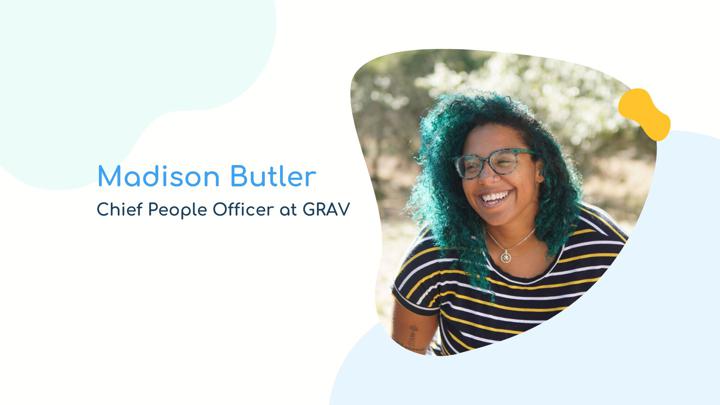 #1 Madison Butler, Chief People Officer at GRAV
Madison Butler is the Chief People Officer at GRAV, where she works with employees and teams across the organization to develop and implement strategies that help advance the company's mission "to help build a cannabis space that is just, equitable, and responsible." Madison's career experience is largely in talent acquisition and development, but she has also dedicated much of her time and platform into DEI and culture. This has given her an incredible amount of insight into what makes a thriving workforce tick, which is why she's an influential voice in the field of human resources. 
She is a true advocate for diversity and inclusion in the workplace, and she has made it her mission to help others understand the importance of mental health and seeing people as humans in the workplace. She's "Black AF and Queer AF" and is "committed to breaking down the status quo and creating environments that allow everyone to thrive."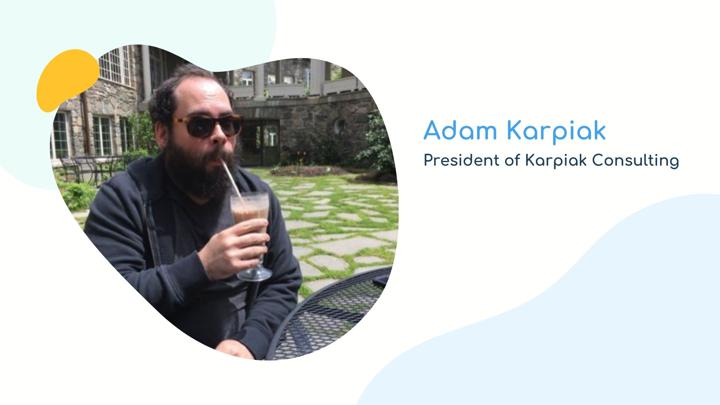 #2 Adam Karpiak, President of Karpiak Consulting
Adam Karpiak is the president of Karpiak Consulting and author of the newsletter Jobseeking is Hard. He's a Human Resources thought leader with nearly two decades of experience in the field as a recruiter. Adam is an expert in people development and employee engagement (something we're particularly passionate about). He posts talent acquisition and HR-related content and memes that are on-the-nose and really capture trending sentiments of the #HRCommunity. The snark is an added bonus for HR professionals looking for a little levity. 
His work is helping break the stigma that recruiters are "bad eggs" who have only the company's best interest in mind. And if you're looking for someone to edit or review your resume, cover letter, or LinkedIn profile so you can stand out in the acquisition and hiring process, Adam is a great resource.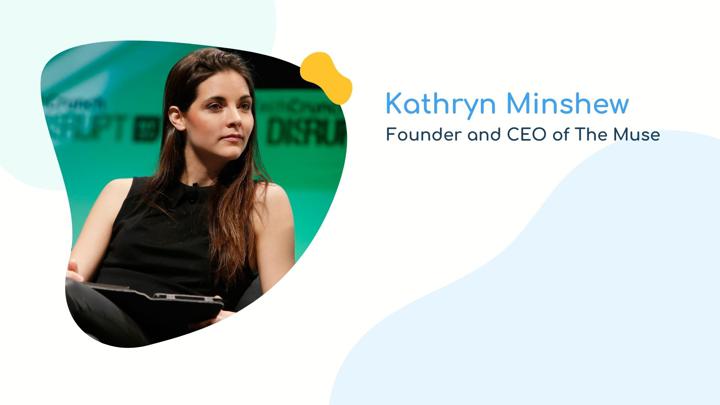 #3 Kathryn Minshew, Founder and CEO of The Muse
Kathryn Minshew is the founder and CEO of The Muse, a popular career development platform that helps professionals navigate their careers with advice, job opportunities, and coaching. The Muse was founded in 2009 with the idea that there is a need for more transparency in the world of work - we couldn't agree more! Most recently, the company acquired FairyGodBoss to diversify the job seeker pool. 
Well on her way to 300,000 LinkedIn followers, Kathryn is also the author of "The New Rules of Work," which was published in 2017 and quickly became a Wall Street Journal National Bestseller. In addition to her work with The Muse, Kathryn is also a sought-after keynote speaker and has been featured in The New York Times, The Wall Street Journal, Fast Company, and more. Her passion for people extends beyond the traditional HR focus, as she also worked on HPV vaccine introduction in Rwanda and Malawi with the Clinton Health Access Initiative in 2010.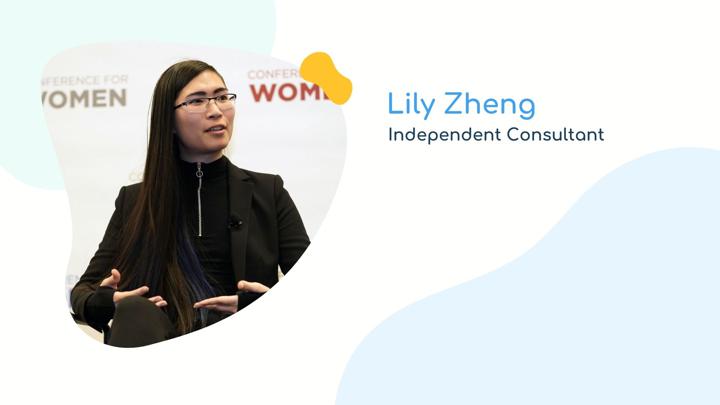 #4 Lily Zheng, Independent Consultant
Lily Zheng is a DEI strategist and independent consultant who specializes in helping companies improve retention rates and productivity. Their work helps organizations make measurable DEI progress, rather than "aspirational intentions." Lily is known as a LinkedIn Top Voice on Racial Equity and often lends their expertise to thought leadership pieces published in Harvard Business Review, Forbes, and the New York Times.
Also a frequently-invited keynote speaker and panelist, Lily discusses topics around DEI, LGBTQ+ issues in the workplace, effective leadership, and organizational change. They've spoken at events for Berkeley, Intel, Lenovo, and The Atlantic. Lily was also recognized as a Forbes DEI Trailblazer in 2020 and HonestCulture Top DEI Influencer in 2021. They recently published DEI Deconstructed, which is touted as the leading how-to guide for the practice of effective DEI work inside organizations.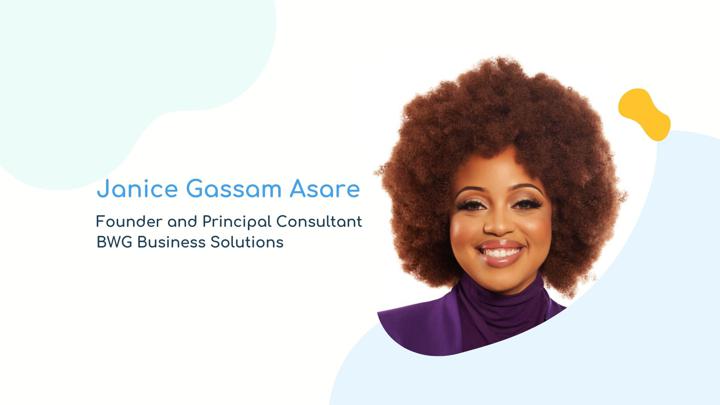 #5 Janice Gassam Asare, Founder and Principal Consultant at BWG Business Solutions, LLC
Janice Gassam Asare is the founder and principal consultant of BWG Business Solutions, LLC, where she provides human resources consulting services to small businesses. In short, as her LinkedIn headline says, she helps "workplaces become anti-racist." A LinkedIn Top Voice in Racial Equity and TEDx speaker, Janice's work focuses largely on anti-black racism in and out of the workplace. Her PhD is in Applied Organizational Psychology; her dissertation focused on hiring bias.
In addition to her work as a consultant, Janice is also an accomplished author of two best-selling books: Dirty Diversity and The Pink Elephant. She has also written hundreds of articles for Forbes. For over a decade, she has been facilitating conversations around race, racism, and bias in the workplace. Her podcast is a great source for those wishing to listen to the discussions on-demand.
Top 5 Twitter HR Influencers 2023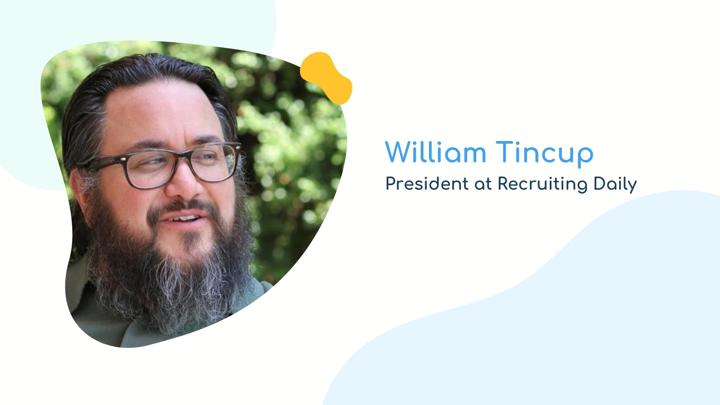 #1 William Tincup, President at Recruiting Daily
William Tincup is the President and Editor-at-Large of RecruitingDaily, as well as a leading voice in the recruiting and HR industry. He's also the host of the popular RecruitingDaily Podcast, The Use Case Podcast, and The William Tincup Experience podcast, all of which feature interviews with some of the top minds in the industry.
In addition to his work with Recruiting Daily, William is also the co-founder of another notable show, DriveThruHR, and has sat as an advisory board member on a number of ventures that have since been acquired, including Smarterer (acquired by Pluralsight), Chequed (merged to create OutMatch), PeopleMatter (acquired by Snagajob), Good.co (acquired by StepStone), RolePoint (acquired by K1/Jobvite), Causecast (Sold to America's Charities), Hyphen (Sold to Betterworks), HyperVue.ai, Talentegy (Sold to Jobvite), and Altru (acquired by iCIMS). 
William has lent his insight as an HR, TA, and future of work expert to the New York Times, Wall Street Journal, Harvard Business Review, HuffPost, Fortune, MSNBC, CNN, Insider, TechCrunch, WIRED, Bloomberg, and more. 
Compt founder and CEO Amy Spurling was recently a guest on his podcast. You can listen to the episode here.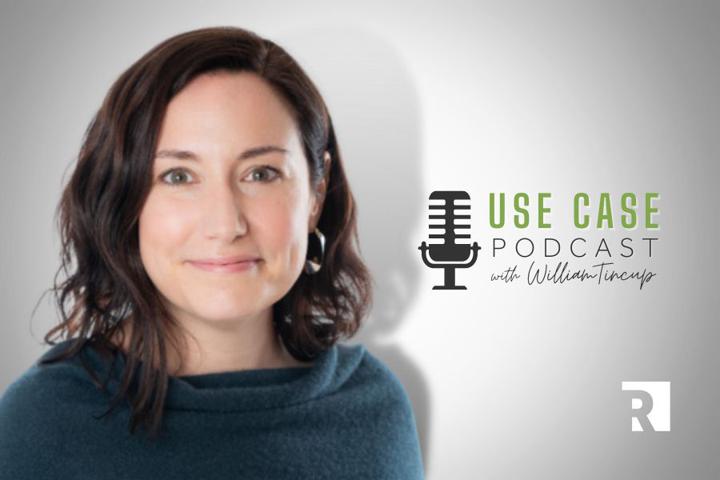 #2 Meghan Biro, Founder at TalentCulture
Meghan Biro is the founder of TalentCulture, a popular website that covers all things talent management. She's also the author of "The TalentCulture World of Work" blog, which features insights and perspectives on the future of work. Founder of the #WorkTrends Community and chat on Twitter and host of the #WorkTrends podcast,, she has worked with hundreds of companies, from early-stage ventures to global brands like Microsoft, IBM, and Google, helping them "recruit and empower stellar talent." 
In addition to her work with TalentCulture, Meghan is also a highly sought-after keynote speaker and she's been featured in Forbes, HuffPost, and other tier-one publications. She is often sought out to serve on advisory boards for leading HR and tech companies. In 2015 she was voted one of the "Top 100 Social Media Power Influencers" by StatSocial and Forbes. She has also made lists like "Top 50 Most Valuable Social Media Influencers" by General Sentiment, "Top 100 on Twitter Business, Leadership, and Tech" by HuffPost, and "Top 25 HR Trendsetters" by HR Examiner.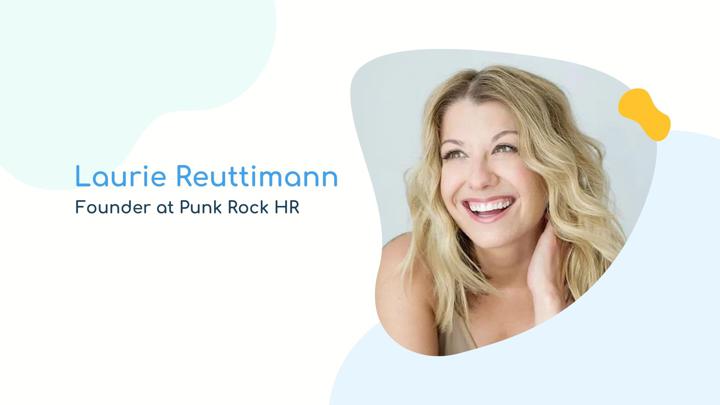 Laurie Reuttimann is the founder of Punk Rock HR, a popular blog that covers all things HR. Of the same name, her podcast focuses on thinkers, entrepreneurs, technologists, and others who are innovating in the new world of work. In addition to her work with Punk Rock HR, she's a LinkedIn Learning instructor with popular courses on leadership, management, and hiring. Her course "Be the Manager People Won't Leave" has been viewed by over 1.25 million people.
Her dedication to improving the employee experience landed her a spot on UKG's Workforce Institute Advisory Board in February 2022. Laurie also sits on the advisory board for Careerpoint.com. For over 20 years she's been lending her voice to work-life stories as a thought leader, podcaster, author, keynote speaker, and more. In 2021 she published "Betting on You: How to Put Yourself First and (Finally) Take Control of Your Career."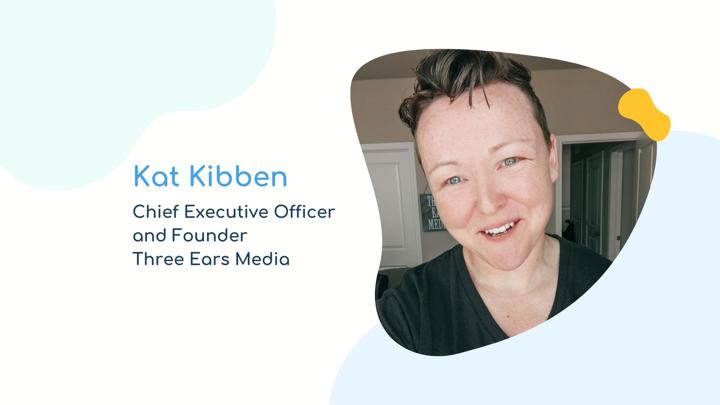 #4 Kat Kibben, Chief Executive Officer and Founder, ​Three Ears Media
Kat Kibben is the Chief Executive Officer and Founder of Three Ears Media, a team of talented copywriters who specialize in writing for recruiting. Kat's team is comprised of people who worked previously in recruiting and HR writing, which is why they're so successful at reaching their audience. In addition to their work with Three Ears Media, Kat has also hung their hat as a social media and marketing expert, was a managing editor at RecruitingDaily, and has served as a board member and advisor to companies like Arena Analytics, Grayscale, and SkillScount. 
In 2019, Kat was recognized as one of the Top 100 HR Tech Influencers by Human Resource Executive® and the HR Technology Conference. Kat's blog is an incredible source of information on recruiting, DEI topics, job search advice, and more. You can subscribe to their blog for weekly emails.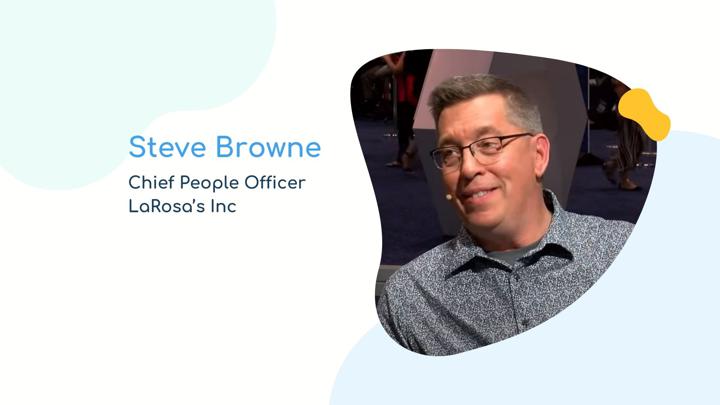 #5 Steve Browne, Chief People Officer at LaRosa's Inc
Steve Browne is the Chief People Officer at LaRosa's Inc, a popular U.S. pizzeria chain. In addition to his work with LaRosa's, Steve is also a highly sought-after keynote speaker and he's been featured in The Wall Street Journal, The Washington Post, The New York Times, Fast Company, and Forbes. He has over 30 years of experience in the field, making him a reliable source for all things workplace culture, employee relations, and networking.
Steve blogs on his website about things happening in his personal life and often relates it back to things happening in his professional life. For example, he recently wrote about clearing the overgrown brush at his daughter's new home and compared it to the ways we allow our workplaces and cultures to become "consumed with brush." From this lesson, he urges HR leaders to remove the vines and obstacles so positive growth can continue in the workplace.
Honorable Mentions
Brett Farmiloe, Founder and CEO of Terkel
Brett Farmiloe is the founder of Terkel, a platform that connects brands with expert insights. Contributors answer questions and get featured in articles. Terkel was officially launched on October 4, 2020. In addition to his work with Terkel, Brett is also a published author. His first company, Pursue the Passion, was a career education startup, and later the name of his book.
His second company built and launched iPhone apps, but failed. After, he launched a charitable coffee company with Hugh Jackman that was acquired by Keurig. He has spent the last decade building an SEO company, Markitors, which was voted a Best Place to Work multiple times and was acquired by another digital marketing agency. Brett is a contributor to Fast Company, Forbes, SHRM, and more.
Daniel Space, or Dan_from_HR on Tiktok 
Daniel Space is the creator of the TikTok account Dan_from_HR, which has over 154,000 followers and 4.6 million likes. For expertise on total compensation strategies, Daniel is a fantastic resource. Currently working as a senior HR consultant, Daniel pulls from his nearly 20 years of experience to drive strategies like workforce modeling, strategic staffing, performance collaborations, and compensation structures for various companies. His experience is largely within the HRG and HRBP space for large tech, media, and entertainment companies. He also writes content around HR topics, is a sought-after speaker, and is making HR a more relatable industry for his TikTok audience.
Enrique Rubio, HackingHR
Enrique Rubio is the founder of HackingHR, a growing global community of HR and business leaders, practitioners, vendors, consultants, and more. The organization's focus is on all things future of work, technology, innovation, people, etc. Enrique is originally an Electronic Engineer, having gone to school for it at Universidad Simon Bolivar. He received his EMPA with a focus on HR from Syracuse University. Over the past 20 years, he has worked in both the HR and tech fields, combining his passion for the digitization of the workplace and HR. 
Sharlyn Lauby, Author and Publisher at HR Bartender and board member for UKG Workforce Institute
Sharlyn Lauby is the author and publisher of HR Bartender, a popular blog that covers all things HR. The blog has been named a Top 10 Business Blogs Worth the Read by SHRM, SparkHire's Top 25 Must Read Blogs for Employers, and a Best Business Blog by the Stevie Awards for Women in Business.
Sharlyn also serves as president of ITM Group Inc., a Florida-based training and HR consulting firm focused on helping companies retain and engage talent. With over 20 years of experience, Sharlyn is incredibly knowledgeable in organizational development, training, employee relations, and job design. For 10 years, she has been a board member of UKG's Workforce Institute, which provides research and education on critical workplace issues. 
Suzanne Lucas, Owner and Founder of Evil HR Lady
Suzanne Lucas is the owner and founder of Evil HR Lady, a popular blog that covers all things HR. For the last 15 years, the Evil HR Lady brand has helped people be better managers and helped employees answer common workplace and HR-related questions. She also founded the Evil HR Lady Facebook Group, which serves as a place where HR professionals and people managers can seek help or rant about their problems, celebrate professional successes, and request support or advice. It's also a great resource for HR memes.
The future of work is an exciting and ever-evolving field. There are a number of thought leaders who are constantly innovating and pushing the envelope when it comes to the future of work. The above thought leaders are just a few of the many who are making a significant impact in the field.
Learn how to support your team and attract top talent amid the changing landscape of inflation and hybrid work. Check out the discussion with thought leaders in total compensation, salary data, and recruitment.