HR professionals are vital to organizations in all industries and companies of all sizes because they're tasked with managing and developing a business's most important asset - its people. From sourcing and recruiting the right talent, to providing training and feedback, to maintaining employee motivation, HR professionals are instrumental in growing businesses into the success stories they become.
But lately, HR teams are increasingly finding themselves on the front line of numerous change initiatives, whether they're organizational redesigns, new employee re-engagement initiatives or workplace culture overhauls. The key to success is effective project management.
And while human resources professionals are experts in people management, they may not have the same level of expertise when it comes to project management. 
In this article, we'll explore the basics of project management and how HR teams can put their lessons into practice.
What is the need for project management in HR?
HR professionals generally don't work on large, highly organized projects. However, many of the tasks they perform are 'big picture' activities that often go on for a long duration and involve significant amounts of people's time and effort — all of which make them, in fact, project-like. 
Some examples of these HR projects include:
Attracting and sourcing new talent

Launching and executing training and development programs

Update and

improve employee benefits

Conducting annual performance and salary reviews
What's more, as businesses face ever-changing environments and workforce needs, HR teams are being called upon to lead or support an increasing number of organizational change initiatives - initiatives that require careful planning and execution if they're going to succeed.
In each of these cases, there is a defined goal that the HR team is trying to achieve, along with a set of specific deliverables. It goes to demonstrate that HR professionals will need to treat these projects as such and utilize project management tools and procedures to guarantee success.
What lessons can HR take from project management?
There are several project management practices that HR teams can learn from and incorporate into their work. Here's a look at just a few: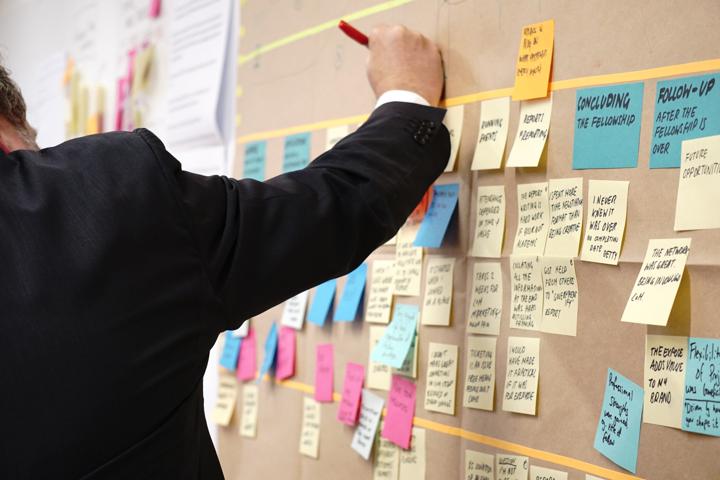 Lesson #1: Make a realistic assessment of what is required.
What does it mean?
Project management begins with understanding your client's needs. Consider the following: What are your customers seeking and how can you satisfy their needs with the right product or service? How can existing products be improved? What errors should be fixed? By understanding their real needs, project managers can make sure that their efforts are directed toward the right goals.
How can HR teams implement it?
Rather than undertaking projects (like performance appraisals) simply because they seem necessary, identify genuine needs and concerns that are prevalent in your workplace. Ask employees what they think would help them do their jobs better, or what processes are causing them the most pain. Such fruitful processes also help to retain the employees as people like to stay in a place where the HR or management listens to their concerns. 
Once you have a clear understanding of what's needed, you can plan initiatives that will address those needs effectively. This type of approach will result in fewer wasted efforts and more successful endeavors.
Lesson #2: When needed, delegate.
What does it mean?
Although project managers are certainly the most crucial players in a project, they don't exactly create all the project elements themselves. Instead, they gather the best people for those specific jobs and delegate tasks accordingly. This process lets them stay laser-focused on ensuring project completion is met as scheduled.
How can HR implement it?
As an HR manager, you'll find yourself playing several roles at once - the headhunter, the employee engagement gatekeeper, the resource planner (along with many others). As much as you can, you'll try to accomplish it all. But, it's important to recognize that a person alone can only do so much.
Sooner or later, you'll need to delegate tasks to other people to continue meeting goals and deadlines. Of course, delegation is not always easy. It requires trust and faith in others to get the job done right. But if done correctly, it can be an extremely effective way to accomplish tasks.
Start by breaking down your department's responsibilities into smaller, more manageable tasks and assign them to different team members. Make sure to give clear instructions and deadlines, and then follow up to see how things are going. If there are any problems, address them immediately. This way, you can take some of the pressure off yourself and ensure that tasks are dealt with efficiently and effectively.
Lesson #3: Put a structure in place.
What does it mean?
The success of a project often depends on its structure. That's where a project manager comes in. A good project manager understands the importance of setting clear milestones, establishing timelines, and creating a detailed plan of action. By doing so, they can mitigate risks, minimize resource constraints, and keep projects on schedule.
How can HR teams implement it?
The HR function is often seen as being unstructured and reactive, but this doesn't have to be the case. By taking a proactive approach to projects and planning ahead, you can create a structure that will keep your team organized and on track. 
When embarking on a new initiative, take the time to create a detailed plan. Define the goals of the campaign, the deliverables, and the timeline. Assign roles and responsibilities to individuals or teams, and make sure that everyone understands their part in the process. By taking these steps up front, you can avoid problems later on.
Lesson #4: Get the C-suite on board from the beginning
What does it mean?
Without solid leadership backing, any project will struggle to succeed. Leaders need to understand how a particular project fits into the company's overall strategy, and they need to be committed to seeing it through to completion. That's why it's absolutely necessary for project managers to ensure that the goals of their projects are understood and supported by senior leaders.
How can HR teams implement it?
HR efforts can benefit greatly from getting leadership buy-in early on. Whether it's instituting a new set of core values or rolling out a new performance management system, having support from the top can make all the difference. 
Prior to starting a new project, sit down with key stakeholders and get their input. Explain your vision for the project and solicit feedback on what needs to be done for it to succeed. By involving senior leadership in the decision-making process, you can build support for your project and avoid potential roadblocks down the line all the while showing them how committed you are to making the change happen.
Lesson #5: Invest in the appropriate tech stack
What does it mean?
Project managers without the right software tool would find it almost impossible to manage large projects effectively. In fact, without the proper tools, many projects may even fail due to a lack of coordination and communication between team members. This is why, technology plays a pivotal role in project management, regardless of the industry.
How can HR implement it?
Just as project managers use software to help them plan, track, and execute their projects, so too can HR professionals use technology to streamline their HR processes. With the right HR software, you can automate repetitive tasks, keep better track of employee data and even improve your recruiting efforts. 
For example, say you want to find potential candidates to know about a new job opening in your company. When seeking candidates for your new job opening, it's important to provide full and accurate information. But you don't want to clutter up job boards or confuse candidates with long URLs. In that case, you can use QR code technology to make things less complicated. Simply generate a QR code that links to the full job description, print a few copies, and distribute them. This will make it easy for employers to acquaint the candidate with the job profile and help them find candidates who fully understand the job role.
There are several HR software solutions on the market, so be sure to do your research to find the one that best fits your needs. It will take time to find the right toolset, but once you have it in place, you'll see a huge boost in overall productivity. 
What is the project management process in HR?
There are a number of ways in which HR professionals can approach project management. However, there are certain steps that are vital to any HR project's success.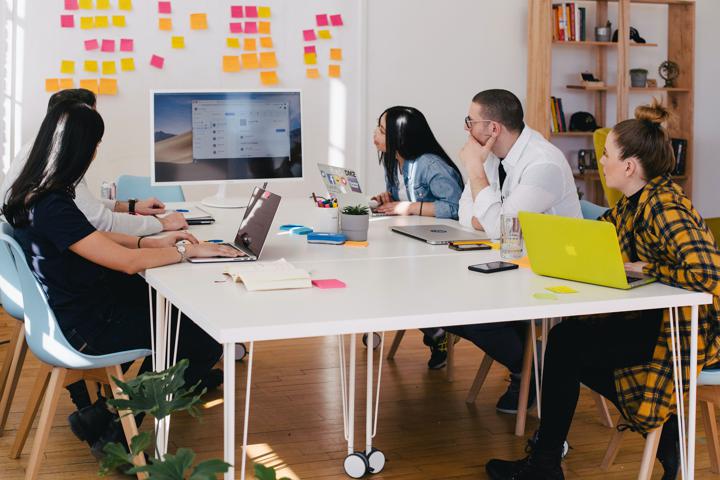 Project Initiation
First, your HR team will need to come up with a plan outlining what core goals your project is aiming to achieve and how feasible it is. If you don't already possess the necessary elements, let management know at this stage of the process so that they can get started on a feasibility study.
Project Planning
Following management's approval, you can start mapping out what tasks need to be completed, by whom and when. An easy way to begin planning is by utilizing project management templates to give examples of the tasks you need. Knowing what needs to be done in what order and how many resources you'll need are essential parts of prepping a project for success. As HR, you will also be involved in a lot of planning for external projects as well, so it's important to develop good practices early on.
Project Execution
The project execution stage is when you'll establish efficient workflows and carefully monitor the progress of the project to make sure nothing goes wrong. Special attention must be given to maintaining effective collaboration between project stakeholders to ensure that everyone stays on the same page and that the project runs smoothly and problem-free.
Project Monitoring & Control
Once the project is underway, you'll need to monitor its progress to ensure that it is going as planned. This includes keeping an eye on budget, timeline and scope creep. If anything starts to go off course, you will have to take corrective action to get the project back on track.
Project closure
After all the project goals have been met and all deliverables have been handed over, your team can begin wrapping things up. This is also a good time to do a post-mortem to see what went well and what could be improved upon for next time. 
Wrapping up
Project management is a valuable skill for any professional looking to improve their organizational and planning abilities. HR is no different. When used by HR professionals, project management can help streamline processes and ensure the successful execution of initiatives.
About the author:
Sam is a marketer and writer who has been working in the industry for over five years, helping tech companies develop content strategies. When he's not working, Sam enjoys spending time with his wife and dog, reading, and playing golf.