Since day one, we've lived and breathed a mindset of putting people first, and helping companies to do the same. Being people-first is the foundation for everything we build at Compt. It's the name of our newsletter, it's discussion point in every company meeting, and we've had people-first stickers since day one of Compt (send me an email if you want one).
As companies are beginning to realize the value of putting their people first, more companies are rallying around this mentality, but few do it better than the communication, productivity, and community-building tool Slack.
Slack is one of the most well-known and top-used tools in tech today. In June 2019, Slack crossed the 12 million daily active users milestone which underscores the improved communication, productivity, and community they bringing to organizations.
And at Compt, we love Slack!
Slack is focused on helping people. Our goal is to help people too but in a different way. We help companies to build perk programs that give their employees the perks they need most. When people are able to get what they need, they're able to learn more, do more, and become more. 
Slack empowers teams to do better work, regardless of where they are. Last year HubSpot's Chief Strategy Officer, Bradford Coffey, shared the power of Slack for them: 
"At a company like HubSpot, Slack provides presence-replacement so that our remote employees feel like they are still in the same room as you. Not only does Slack enable them to be as well informed as non-remote employees, but Slack also enables them to remain active and important members of the team."
With 70% of working professionals work remotely at least one day a week, not only should we adapt the way we communicate and collaborate, but we need to update the way we support our remote teams.
To do remote work right, you need the proper tool stack, and we believe Compt is a big part of that too. With Compt, companies can treat their remote team with the same level of care as their on-site ones, regardless of distance.
Lastly, Slack is known to build a sustainable business where all people can succeed. Where some companies profess their 24/7 work hustle, Slack focuses on working smarter not harder. Where many businesses have a goal to increase diversity, Slack built diversity of all kinds into their business from the start. Nolan Caudill said, "By focusing on how we build Slack first, we can hopefully improve the greater industry, in whatever measure." We strive for the same things. At Compt, we exist to create an environment of balance and belonging so that everyone can live their best lives.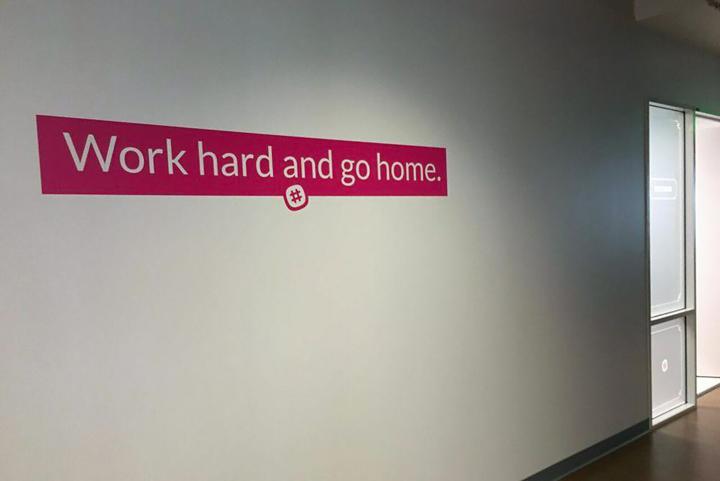 Said plainly, nobody takes a more people-first approach with their product and their company culture than Slack. 
That's why we're excited to announce them as one of our newest integration partners. 
With our integration with Slack, we help companies bring their meaningful, and personalized perks right into where their work happens.
So now on to the details of what's in this integration.
Once the Compt app is authorized, your team can now:
Check their balance: Your team can quickly check the balances for their perk allowances. 
Claim a perk: They can claim a perk from any slack channel or conversation.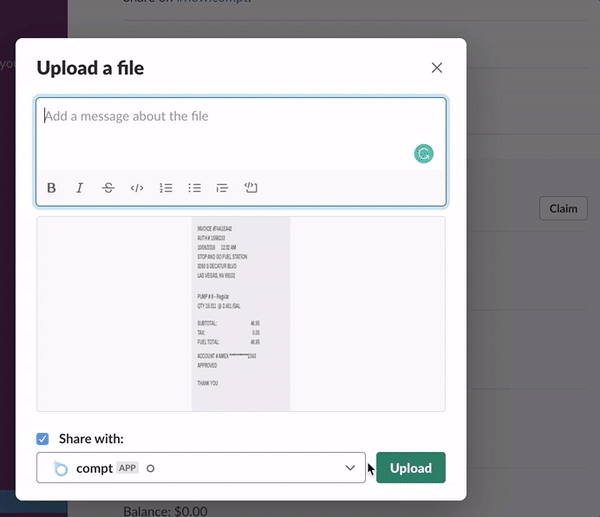 Sign up for notifications about remaining balances and new spot bonus right within Slack. Sure we email folks to notify them , but it's even more exciting when this great news meets them where their work happens — in Slack. 
Share the exciting perks they receive with a new #HowICompt Slack channel! From running their first half marathon to a family trip to the to the Grand Canyon, and everything in between, your team can now share all the great things your perk allowances make happen.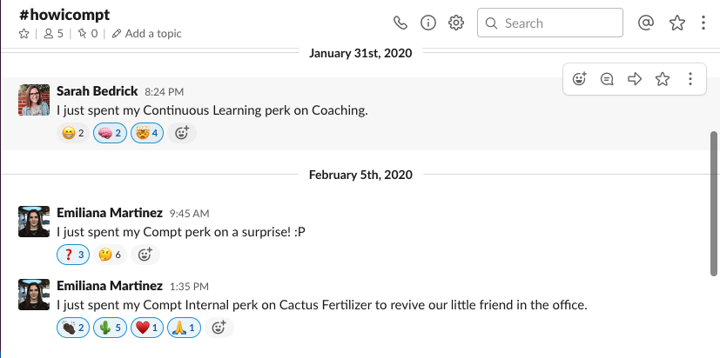 This is just the beginning. We're continuing to take feedback, ideas, and suggestions from you all to help us further deepen our integration with Slack, so that you can deepen your relationships with your team. 
---
Are you already a customer looking to implement this functionality? Click here to learn more. If you have any suggestions for how we should further integrate with Slack, please send us a note: team@compt.io.
Not a customer yet but want to learn how Compt is personalizing the employee experience? Click here to schedule your demo of Compt.