January 29, 2021
This post was written by Shelby Wolpa, a People Leader & Distributed Work Expert with 15+ years experience building and scaling people functions at high-growth companies while creating world-class company cultures. She led the reimagining of a fully distributed environment at InVision and previously founded three successful people teams at Instacart, One Medical Group, and Palantir Technologies. 
---
2020 was the year that millions of employees started working fully remote within a matter of weeks, many of whom had never worked outside of the office. While this abrupt shift to remote work was and continues to be a challenge for businesses, many employees welcomed this change from their traditional 9-5 in-office routines.
Even before COVID, workers were asking for flexible work, with 54% of office workers willing to leave their job for one that offers flexible work time. In another study, 90 percent of employees said that flexibility in their work arrangements contributes to their morale.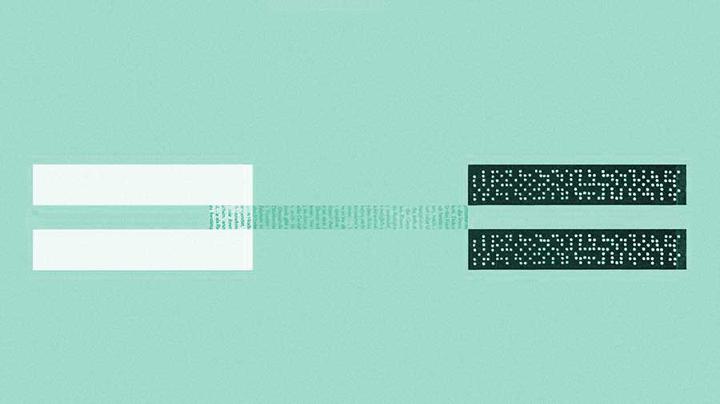 Now that companies have become familiar with remote working many company leaders are starting to make decisions on whether they'll maintain some sort of remote work model going forward. In fact, some companies have already committed to their plans to allow work remotely indefinitely and have shared their decision publicly, including Google, Uber, Zillow, Square, Dropbox and Drift. 
For companies who have yet to make that decision, and even for those who've decided already but want to ensure their decision is the right one, this article will cover the benefits and challenges of remote work, as well the keys to having long-term success with remote work in your company. 
Benefits of remote work
People across the globe are now working independently from their homes rather than in offices. 
For most, remote work has unlocked a new way of thinking about work, life, and how to approach one's day. The majority of people who are working from home want to continue in some capacity, even after the world no longer faces a pandemic.
Remote working enables people to spend more time in the ways they want:
Rather than commuting, employees can focus on their families without having to give up their careers.
Employees have a greater sense of personal effectiveness and productivity.
Remote work provides greater opportunities for those with a disability or chronic illness.
The same can be said for companies. Organizations have quickly pivoted to offer a more flexible work environment for their employees—a strategic imperative in today's world. When organizations offer remote work, they realize a host of benefits:
Access to new talent markets
Increased productivity
Reduction in turnover and absenteeism
Increased diversity 
Potential cost reduction in real estate and resource usage
It's safe to say that remote work' or at least some version of remote flexibility, is now the expectation of the majority of employees everywhere.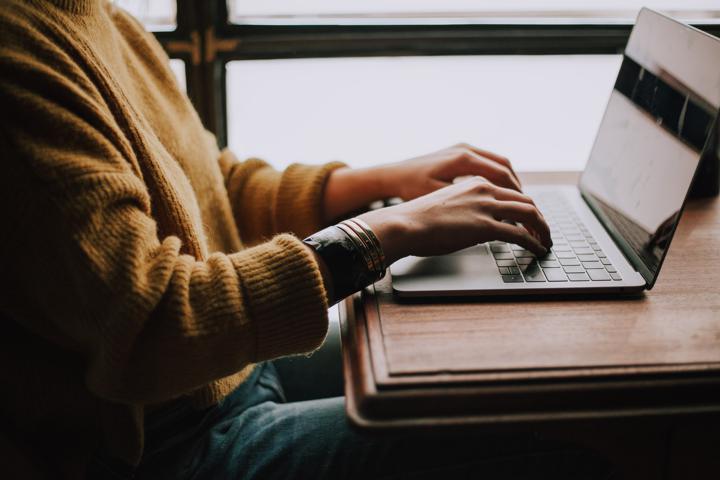 Challenges of remote work
Communication 
With employees no longer in the same physical space, all of the office communication that used to happen organically is gone. Companies now have to establish and share new communication norms or else communication will become a major challenge.
Remote-first companies need to invest more energy into communication by making the implicit, explicit, and having a plan. If you are serious about making remote work work long-term, you need to consider areas such as:
Whether remote communication will happen synchronously (in real-time) or asynchronously (independent, not time-bound)
What time zones will your team work from? Will you have a set of core hours when most employees work?
When will you host company meetings, such as company-wide All Hands?
Will video conferencing be the norm to allow for face-to-face connection? 
Goal-setting and accountability
In an organization with remote workers, the focus is on output rather than physical presence. Setting clear goals and expectations is critical to ensuring the team is moving forward together.
Have you set objectives for the company, team, and individual level? 
Do you have a clear process to define key projects, outline timeline, and major milestones?
Do your leaders drive accountability by regularly having teams and individuals report out on their progress towards goals?
Do you use 1:1 meetings to establish trust and stay in sync on work progress?
Goal setting and accountability is especially challenging for early stage companies who often don't have a process yet for setting goals. Building this muscle is particularly important to building a highly productive remote organization. 
Connectedness
Companies must invest focus into each stage of the employee journey to reimagine how that experience would be best for the remote worker. You cannot tackle these all at once so you must prioritize based on where the biggest pain points are and where you could have the biggest impact on engagement and feelings of connection.
Organizations can inject important elements of their culture into key moments of the employee journey - from the candidate experience all the way through employee exits. How you weave in virtual-first programming to create connections along the way for your employees has to be intentionally designed. 
Keys to Long-term Success with Remote Work
1. Full alignment on the right remote-work model 
What you'll often see is that a portion of the executive team loves the idea of a remote first model, but maybe not all of the executive team is bought into the vision. You might find that some leaders within the same organization are resisting or being counterproductive to the goal - that's not going to work. 
For long-term success with remote work, all of the executive team within your company needs to be bought into these new norms so they're leading by example.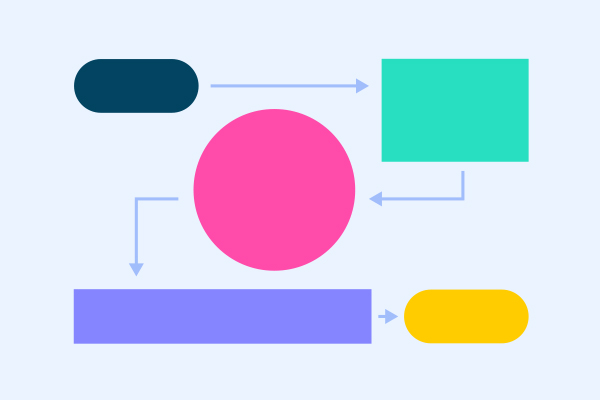 2. Outline a plan for where you want to be 
Once you've gained full alignment on your remote working model, companies need to outline a transition plan. 
Where are you today compared to where you want to be in the future? 
What gaps exist? 
What steps will it take to build towards your desired future? 
Hubspot describes this so well: "It's easy for an employer to say that they are remote-friendly, but it's another thing to ensure that the dynamic and inclusive company culture you promise to employees is delivered to your remote workforce, as well."
The truth is that many companies who have adopted remote work and are happy with how things are going right now will eventually fail. The reason for this is because they assume that they can simply port their old ways of working into a remote model. We're already seeing signs of why this won't work. 
Meeting overload is leaving employees exhausted and zoom fatigue is leaving them stressed and anxious. That's a result of organizations simply taking their ways of working from in the office and porting those over to working from home and expecting that to work. It isn't. 
Companies have to be far more intentional about their remote culture and communication norms. One of the key changes is transitioning their way of working from synchronous work to asynchronous work. 
With synchronous work, meetings are used to cover everything from project status, coming together to brainstorm, setting agendas for other meetings, and so many other things. The best remote companies who are most likely to do well working remotely long-term have already shifted all of those tasks to be done asynchronously, so that overall meeting times are reduced and the meetings that employees do have are for gaining alignment and discussing strategy and next steps to move forward.
Defaulting to synchronous communication and meetings can lead to wasteful meetings that negatively impact our wellbeing and productivity. Without shifting communication behavior, your employees will become overloaded, stressed and disengaged.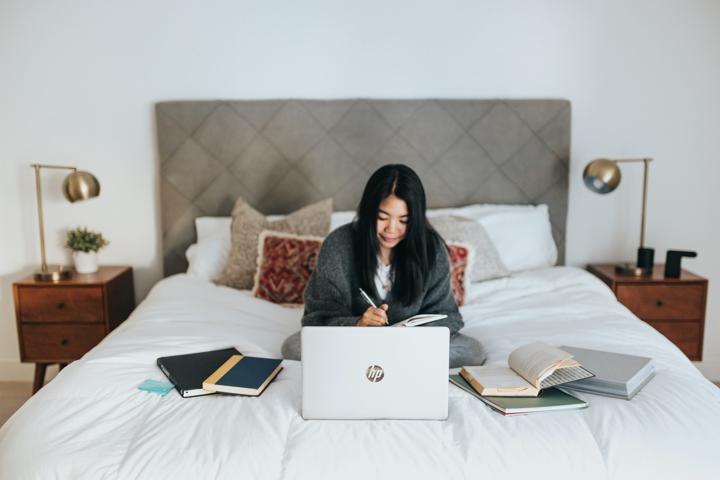 3. Design your new employee experience 
As mentioned earlier, your employee experience is a journey and it includes everything from onboarding to exit interviews and everything in between. When you've shifted to a virtual-first working model, this entire employee experience journey has to be looked at with fresh eyes.
Start with onboarding
By the time someone onboards in an office environment, they already have some sense of the company culture, simply by observing the team during the interview process. In a remote organization, this may not be true. It's critical that remote teams go above-and-beyond to create an onboarding experience that not only helps new hires get set up for success with access to tools & resources, but also welcomes them into the company culture.
Fun and connection
Having budgets, tools and vendors that can support ongoing fun and connection for remote employees are important. Companies can build company-wide, department, and employee-led programs to facilitate connection across many cross-sections of the organization. 
Companies can build "social calendars'' to include events such as holiday parties, happy hours, wellness initiatives. Vendors are popping up to facilitate fun events like virtual trivia, murder mystery or cocktail making. Donut is a great example of a company that can provide spontaneous pairings and connections for employees that are difficult to replicate at scale on your own when virtual. 
Department leaders can be allocated budgets to support virtual team building, offsites, strategy planning sessions and more. 
Companies can create programs and allocate budget for employees to create their own fun. Some companies are providing Employee Resource Groups (ERGs) or other interest groups budgets so they can self-direct and design programs that make sense for them.
Inclusive perks and benefits
Many companies quickly pulled together programs to support their remote employees when COVID-19 first hit and didn't put much long-term thought into it. The most common set up was giving employees money at the outset of COVID-19 to set up their home office and possibly cover their internet. In some companies, they converted a gym membership to a virtual membership, or gave a one-time allowance for home gym equipment. 
Although companies don't have to offer remote perks, many companies are considering a remote perks package to stay competitive and to attract and retain their remote employees. Although providing remote work flexibility in itself is a perk and very valuable to employees, the opportunity to find companies willing to offer remote work is much easier to come by in a post-COVID world. Employees now expect remote work flexibility from their employer. The best remote companies are going the extra mile to support their remote workers and set up perks that create the greatest amount of flexibility and inclusivity. 
How this shows up in practice is to broaden the definition of your perks and benefits programs to recognize that employees have diverse backgrounds and needs and want more choice in how they use their dollars. Creating an internet stipend, a health and wellness stipend, or any other custom "remote lifestyle" perk stipend with a tool like Compt is where companies are going to see the most value in terms of supporting their employees. 
Here's an example of all of the diverse ways a company can support remote employees' health and wellness needs by broadening the definition of what that means for them (using Compt).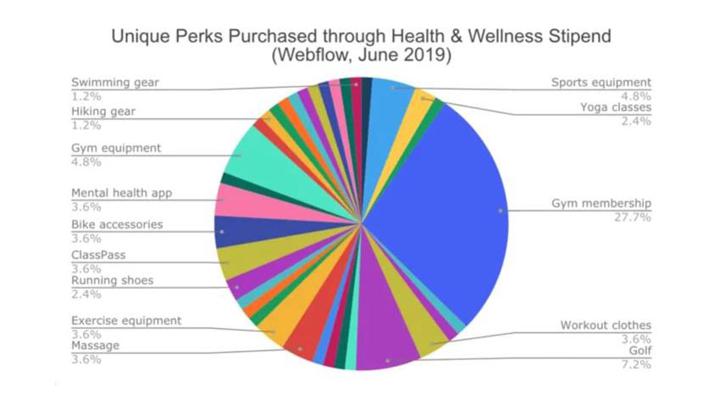 Rewards and recognition 
What a remote worker values in rewards and recognition can look quite different than what was previously designed for your in-office team. The most effective programs for recognizing your employees are ones that are highly visible, and tied to the company's core values. However, when everyone in your organization only connects virtually, the application of these programs have to adapt.
For peer-to-peer recognition, Bonusly is a great tool for teams to raise awareness for the great work happening across a company and create a shared excitement around a win. 
4. Be explicit about documentation
Documentation, like communication, is a foundational part of how any company works and it's at the core of what can go really right or really wrong in a virtual-first company. If you're moving to an asynchronous way of working, key company information needs to become available, transparent and accessible in a centralized way. Remote employees should have access to as much self-serve company information as possible so they can be effective in their roles and you remove information bottlenecks. 
A few areas that companies should clearly document are:
Company Culture Handbook: Companies should invest time in developing a company culture handbook that not only shares important company policies but also documents the company history, culture and ways of working. Really good employee handbooks help employees understand what's expected of them, the company's stance on important topics such as diversity, equity & inclusion and the resources they have available when and if they need support. 
Communication Norms: Companies should document their communication and meeting norms to remove the guesswork of who/what/where/when/why to communicate to keep work moving forward smoothly. Companies should define their working hours and expected response times. Companies should also define meeting etiquette so meetings are run efficiently and audit their meetings on a regular basis. 
Centralized Intranet: Companies should take time to develop a centralized intranet where company resources can be found all in one place. Some examples of content to include on your intranet are information on your company benefits & perks, past All Hands video recordings, leadership welcome videos and official company goals. 
5. Identify a core tool stack
Tools are the backbone of any successful remote-first company. Tools are needed for automation and transparency and should be considered to solve your culture, communication, and goal setting challenges. 
There are some tools you may already have depending on the size and scale of your organization, and then there are other tools you may need to adapt to a remote working environment. A great tool stack for most companies would include having a designated tool for: 
In addition to the essential tools mentioned above, it's important to incorporate remote support tools into your stack. These tools, such as remote desktop software and IT helpdesk platforms, play a vital role in providing technical assistance and troubleshooting for remote employees. They ensure that your team has access to immediate support, minimizing downtime and enhancing productivity.
6. Trust
At the end of the day, having mutual trust with your employees is the most important foundational step companies can take to be successful. Great remote teams will assume positive intent when things feel off. If an employee is behaving differently in a meeting or misses a deadline, don't assume it's due to poor performance. Managers should reach out to see what's going on. They might be dealing with a personal issue or reacting to something you're unaware of. Be proactive in building and maintaining the relationships with your remote teams to check in and keep the lines of communication open. 
In closing, like any other major organizational change, shifting to a remote-first culture and mindset will take commitment, trial and error, and a constant aptitude for measuring, learning and iteration.
Listening to your employees is the number one thing you can do to create and maintain a sustainable culture—and should be baked into your plan to get to your optimal remote working model.
--
Shelby consults with CEOs, People Leaders, and Venture Capital firms who believe people-first cultures empower successful companies. 
She provides her clients with guidance in the areas of:
Remote & distributed work expertise
People leadership advisement
People technology strategy
Learn more at shelbywolpaconsulting.com
---
Compt is the #1 employee stipends platform that gives your people the freedom to choose the lifestyle perks that are best for them and their always evolving needs, even when remote. Interested in learning how Compt might benefit your company? Consult with our team or request a demo.