The pandemic - that you're probably sick of reading about at this point! - has forever changed the way we work by forcing millions of Americans to work from home in the last year. And though there'll always be room for adapting and learning, we've officially reached a point where companies aren't just adapting to remote work, but they're starting to actually plan out how to make remote work permanent for some or all of their employees.
"Hybrid work" is the new term that's being used to describe this new working model where companies will allow employees to continue to work from home if they want to in some capacity, while also keeping their office. And as this concept continues to take shape, several employers have recently announced their intention to adopt their own version of a hybrid work model.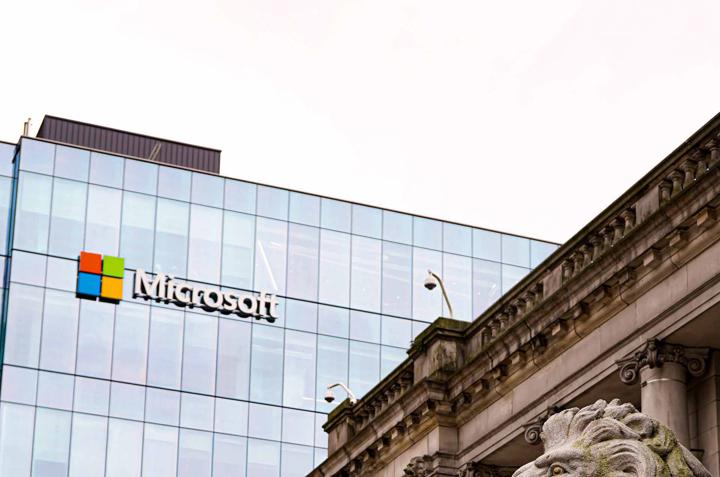 The employers who are officially taking on this hybrid workforce concept are Microsoft, Ford Motor, Citigroup, Inc., Google, and Infosys, and we're going to explore what each of their hybrid working models look like in this article. Time will tell how these hybrid work plans will pan out and whether other companies will follow suit - many experts expect many companies will.
Microsoft
The public first learned about Microsoft's intention to implement a hybrid work model in October 2020, and the company has since shared even more detail about their philosophies and practices around this new model. In summary, the software giant based in Redmond, Washington will allow each employee the option to work from home 50 percent of the time or less without needing to obtain approval from their manager.
Employees who want to work from home more than half the time will need their manager's approval. They will also give up their desk or office at Microsoft's headquarters but will have dedicated spots available to them when they do need report in person.
Those approved for permanent remote work also have the option to relocate, although changing their home address might impact the benefits they receive from Microsoft. While the exact amount hasn't been shared publicly, the company plans to cover their employees' home office expenses.
Ford Motor Company
The Detroit-based auto manufacturer announced in March, 2021, that it was adopting a hybrid work model for 30,000 employees already working from home. Several major publications including The Washington Post covered Ford's recent decision and shared more about the hybrid work model the automaker plans to make effective in early summer 2021.
Ford employees who have worked at home throughout the pandemic can choose to continue working remotely with manager approval. They only need to report to the office in person for situations that require face-to-face interactions such as group projects and some meetings.
David Dubensky, a spokesperson for the Ford Motor Company, acknowledged that the nature of its business makes it impossible to offer the remote working option to all employees. This is especially true for those who work in direct manufacturing positions.
The company made the decision after 95 percent of its employees expressed a preference for hybrid working in a June 2020 internal survey. While Ford has taken the lead on this matter, other automakers General Motors and Toyota are reportedly also considering it.
Citigroup, Inc.
March of 2021 also marked when Citigroup announced its own version of a hybrid working environment. The decision comes as employees of the nation's third-largest bank made plans to return to working full-time from the office earlier this month. Citigroup corporate headquarters are in Manhattan, New York.
Jane Fraser, the CEO of Citigroup, stated that the company based its decision in part from the benefit many employees received from the flexibility of working from home during the pandemic. She also described how the likelihood of employees adopting a hybrid work model depends on how well they can collaborate with co-workers and management from their home office.
The hybrid working arrangement is not available to bank branch or data center employees of Citigroup's Manhattan headquarters. Fraser also announced a ban on video meetings on Fridays, or "Zoom-free Fridays", and that a small percentage of the 210,000 employees at this location would continue to work remotely 100 percent of the time.
Google
With many of its offices set to reopen in the spring of 2021, Google announced that it was shifting gears toward a hybrid working environment in early March 2021 as well in ComputerWeekly.com. To prepare for the shift of people working both from home and the office, Google made several changes to its office productivity suite, Workplace. Workplace has replaced both Google Hangouts and G Suite. Examples of its key features include:
Cloud-based storage

Collaboration tools

Endpoint security

Management controls

Video conferencing
Google CEO Sundar Pichai decided to take the hybrid working model approach after considering feedback from hundreds of customers. Organizations using Workplace reported improved collaboration from remote locations and across multiple time zones. More than 90 percent of companies responding to a Google survey indicated they would continue to allow remote working or a hybrid work model even as the threat of COVID-19 subsides.
The feedback prompted Google to continue offering flexible and innovative solutions, both to its clients and its own employees. This is not surprising considering that Google was one of the first major corporations to offer flexibility to its employees at the start of the pandemic. After already allowing its employees to work from home through July 2021, Google is still considering specific hybrid work models.
Infosys
As of December 2020, nearly a full year into the pandemic, only two percent of the thousands of people employed by the Indian information technology firm worked full-time from the office. Infosys CEO Salil Parekh announced at that time he would not require employees to be physically present at the office for at least the first six months of 2021.
Once the June 2021 deadline has passed, Infosys will consider vaccine and pandemic data to decide about future hybrid working environments. Parekh has stated that the exact hybrid working model available to each employee depends on the nature of their position. He also expressed enthusiasm that the newfound flexibility would allow more women throughout India in caretaking roles at home to officially become part of the workforce.
This decision comes on the heels of India's government announcing that IT companies could allow their employees to work from anywhere. Another IT consulting company, Tata Consultancy Services of Mumbai, India, intends to have 75 percent of its staff work from home by 2023.
Key Takeaways
Looking at each of these organization's individual plans for a hybrid work model, one big thing they have in common is that their decision to move towards this working model have largely been driven by their employees' wants and preferences - rather than something more objectively beneficial to the employer like remote productivity data. This is a great sign for employees everywhere because when leading companies like the ones on this list put their employees' needs first, many others will likely follow suit.
---
Compt is the #1 employee stipends platform that gives your people the freedom to choose the lifestyle perks that are best for them and their always evolving needs, even when remote. Interested in learning how Compt might benefit your company? Consult with our team or request a demo.