Long before any of us had ever heard of COVID-19 or a pandemic, the hiring market was already up against a talent shortage. A couple of years ago, 45% of employers were struggling to fill roles in their organization, out of which 27% said that the applicants lack either hard or soft skills. 
Fast forward to today and the struggle is only intensifying: 95% of business leaders say it's "very or somewhat challenging for their company to find skilled professionals".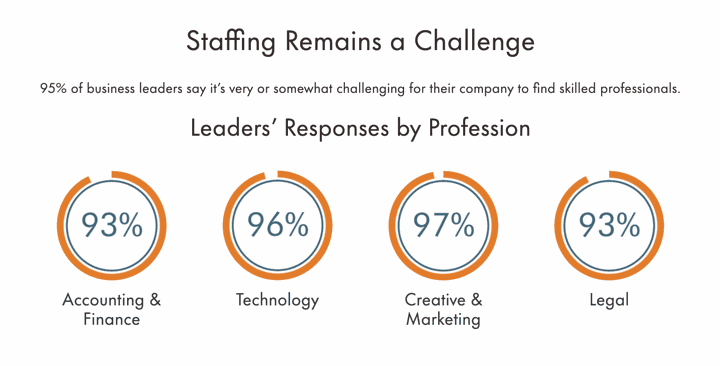 In addition, 76% of companies believe 2021 hiring demand will approach, return to, or even exceed pre-pandemic levels. 
What exactly does all of this mean for companies who are trying to recruit talent today?
For one, it means that even with so many people trying to bounce back from unemployment due to the pandemic, and more who are ready for new opportunities after a tough year (61 percent of full-time employees in the U.S. are seeking new jobs in 2021), getting job seekers interest in your company in this market will be tough - to say the very least.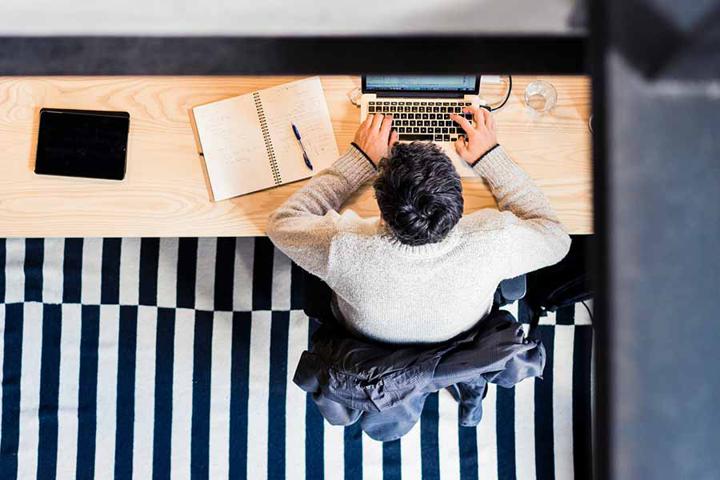 In this article, we're exploring a powerful way to attract job seekers that companies should be seriously considering:
Offering perks that employees actually want. 
We asked more than 20 business leaders to share their perspective on the perks that matter most when recruiting talent today, and it all came down to these 10 top employee perks:
Ability to work remote

WFH allowance and support

Scheduling and work-life flexibility

Company culture

Health and wellness benefits

Home and family-centered perks

In-office childcare

Continuing education

Financial wellness

Additional insurance
Read on to learn exactly why the experts we talked to chose these perks as the ones you need to offer right now:
1. Ability to work remote
So many people have moved out of cities in the past year that remote work is clearly a massive perk. It's not quite table stakes, but a company without that flexibility will be at a disadvantage, especially in specific sectors or with certain jobs (tech and development come to mind).
This shift in geographies has led to new pain points in hiring. Companies traditionally paid employees based on their geographies; now companies that can offer salary bands in line with more expensive cities – even to remote employees – have a distinct advantage.
- Pamela Ilieva, Head of International Recruiting at Shortlister
The ability to work remotely has encouraged many people to move to remote locations which are either government-incentivized or offer cheaper lifestyle costs. When recruiters emphasize a job's ability to accommodate remote workers, they benefit from having access to a much larger array of candidates.
- Linn Atiyeh, Founder & CEO of Bemana
Working remotely is a strategic choice for some businesses as it leads to more savings, and employees want a piece of it. If you were offering coffee, food, or similar things at the office, perhaps you should consider a WFH allowance to boost employee morale and job satisfaction.
- Aaron Haynes, CEO of Loganix
---
2. WFH allowance and support
The biggest perk we're seeing today is a home office stipend. Companies are using this as a recruitment tool and are offering candidates between $500 - $3000 just for home office expenses. Most candidates we've talked to have seen this in their offer letter.
- Paul Dessert, Founder of Resume Beacon
I've been working with clients on designing successful recruiting plans, including offering perks that will help them land high-quality, long-term employees. Right now, one of the most successful perks is offering a stipend that employees can use to purchase equipment for their work-from-home setup.
We've found that many applicants weren't fully prepared to work from home for this extended period of time. Many don't have proper desks, supplies and a designated workspace. Offering the stipend has had an immediate, noticeable impact as candidates consider our roles against competitors, and we've been able to hire numerous high-level candidates based solely on this perk, as they feel the company is immediately investing in their success. Another benefit is that, in certain cases, employers can offer this perk as a one-time, tax-free direct deposit without any tax implications thanks to Covid-related laws.
- David Hogan, Founder of Confideli
With employees now working remotely, employers might offer a stipend or reimburse them for work-from-home-related expenses such as the purchase of new furniture for their home office, internet expenses, and purchase of tech items such as a printer or even a new monitor.
- Paul French, Managing Director at Intrinsic Search
Adjusting your company perks for remote and hybrid employees is very important in our current climate. Below is a list of perks that we've seen from companies that employees really like:
Monthly stipend for utilities
Hot desk options at co-working spaces
Shorter work weeks are nice options for remote employees especially since they tend to be plugged in a good amount. Helps eliminate work fatigue and burnout
Dedicated expense account for each employee to make sure they are getting out of the house wether that's for coffee or happy hour
Annual travel stipend to travel to a new location to work. This encourages remote employees to get out which important for wellness
Monthly membership stipend for health clubs
Annual learning stipends
Child care assistance. Facebook and Bank of America provide cash rewards for each kid you have
For new remote employees provide them a one time stipend to upgrade their workstation / workspace
Send remote employees a standing desk
Send unexpected snack boxes and company swag
Audible subscriptions or subscriptions to music streaming services
Giftcards to local coffeeshops and fun places like escape rooms and axe throwing
Consider buying airline club memberships for your employees and meet up in the airport clubs whenever possible.
- Travis Lindemoen, CEO of nexus IT group
To be competitive as a top employer, work-from-home stipends and allowances are absolutely vital now. Not only does this help relieve the financial burden on your employees, but it also acts as a signal that you are taking their individual situations seriously.
Tech reimbursements are equally important for the same reason. Unless you are willing to provide them the electronic equipment so that they can do their jobs remotely of course, but giving them ownership over their devices will set you apart from other employers.
- Rick Hoskins, Founder of Filter King
One perk I've noticed a lot of companies picking up is offering to offset or fully pay the cost of fiber-optic internet access for partially or fully remote employees. Besides helping full-time or partially remote employees get their work done fast and easily, covering the cost of expensive, high-quality improves their general quality of life. It's basically the ideal perk. For companies looking to recruit remotely, it's also a great way to demonstrate your investment in building a remote team.
- Daivat Dholakia, Director of Operations at Force By Mojio
Perhaps the most popular benefit we've ever introduced is an internet stipend. When people work from home, fast, stable and reliable internet is a must have — your people can't come to work without it. In the past, we stubbornly stuck to the idea that "our employees already have the internet, and may not even be the ones that pay for it", but we eventually realized this was a limiting belief that was affecting job satisfaction and morale.
Now, we provide a monthly stipend that covers up to $50 for internet. This isn't the highest value benefit we offer, or even the most unique. However, the internet perk was easily one of the most popular benefits we've created. I would attribute this success to perception — it seems and feels fair to cover internet for employees, because it is fair. This wasn't just the introduction of a $50/mo or $600/yr perk, it was us doing what we should as an employer to take care of our people.
- Michael Alexis, CEO of TeamBuilding
---
3. Scheduling and work-life flexibility
The pandemic may have started it, but now everyone wants it - to be able to work from wherever, whenever. It may not be realistic in some roles, but companies looking to recruit top talent will likely need to offer some flexibility around hours and location.
- Parker Russell, Owner & CEO at Black Ink Coffee
One of the most attractive perks these days--especially in the time of COVID--is flexible working hours. This usually means employees can set their own schedule, to a degree. Most employers still require that their employees be available during certain overlap hours to coordinate meetings, but outside of this, the main focus is on whether or not they're getting work done on time. If they are, they can work whatever hours are best for them.
This allows employees with children or other dependants to shift their schedule around to take care of them. It also grants everyone the freedom to do what works best and not have to conform to a rigid schedule that might cause undue stress and reduce their productivity.
- Rex Freiberger, CEO of Gadget Review
As the pandemic is still a very present part of the equation, employees are looking for companies that offer increased flexibility. We see a lot of success from companies that advertise flexible schedules and are able to adapt alongside changes in global circumstances. Hybrid workers now represent a large section of the job market. They are looking for workplaces that will allow them to alternate between working from home and working in the office. As a result, offering increased flexibility is a particularly powerful way of garnering applications from a strong pool of potential candidates.
- Linn Atiyeh, Founder & CEO of Bemana
Scheduling flexibility has become the new "remote work" in terms of appealing benefits for candidates. This lets employees truly work from anywhere and makes it easier for them to maintain a healthy work/life balance. It's also a necessary benefit for many, like working parents who have to align their work schedule with their kids' remote schooling.
- Matt Erhard, Managing Partner at Summit Search Group
Since due to the pandemic, everything went remote so the most important perk companies for recruitment right now are *flexible work hours*.
According to a survey, flexible hours can influence 88 percent of respondents to prefer a job with a lower pay over one with higher pay but a fixed schedule. In fact, according to Harvard Business Review, a flexible schedule is by far the most requested benefit after health insurance. In terms of benefits, one of the top preferences for today's job seekers is flexible working hours. Flexible work hours and a work-life balance are two of the most looked at perks by employees.
- Jim Hildenbrand, CEO at Tiger Financial
Offering remote work options will become increasingly commonplace; it won't necessarily give employers the edge when recruiting but will certainly put them on the back foot if they don't. Coupling it with more flexible hours, however, is easy to do and puts employers ahead. The most attractive perks going forward will be the ones that place trust in employees, give them autonomy, and allow them more freedom to fit work around their personal lives.
- Zoë Morris, President at Nigel Frank International
---
4. Company culture
For a business or company that wants to grow, the question should be what perks are most attractive to talented & productive job seekers and not just job seekers. So, here's what I have noticed. These talents know their worth, at least the majority of them, and they do their own findings on the subject company before applying for a job. So, the number one perk from me is - create a great work culture. Especially with the existence of websites like Glassdoor, words get around quickly these days and if you create a supportive workspace and make coming to work every day enjoyable/motivating for your existing workers, that's enough perk to attract new like-minds who are super-talented to work with you.
- Daniel Roberts, CEO of ThinkImpact
Despite placing an increased emphasis on the ability to work from a distance and in flexible conditions, candidates still want to apply for jobs which will allow them to connect with others. We have seen powerful examples where companies have become extremely attractive to candidates by promoting a hybrid corporate culture which treats both remote and traditional employees as equal. It is particularly attractive when jobs are able to promote a feeling of community and host Zoom happy hours, digital office parties, and other fun events. In a time when connection can be difficult to forge and is more desired than ever, jobs which invite candidates to be part of something larger than themselves are extremely effective at attracting and retaining employees.
- Linn Atiyeh, Founder & CEO of Bemana
---
5. Health and wellness benefits
A strong remote worker wellness program is another big plus. Many companies are going beyond the basic health insurance and physical wellness programs to also include mental health services and programs aimed at decreasing employee stress. This is particularly appealing to candidates who left their previous position because of burnout or lack of empathy from leadership.
- Matt Erhard, Managing Partner at Summit Search Group
You are going to want to have tangible wellness programs in place. It's not enough to simply say that you care for their health and wellbeing, you have to show it. Add a few days off to the calendar or consider a company-wide membership at a gym or wellness spa. Let potential talent know that you take the extra step to care for them.
- Rick Hoskins, Founder of Filter King
By offering access to mental health counselors and therapists (whether in person, over the phone, or online), employers provide their employees with a path for dealing with complex mental questions and challenges that otherwise would remain internal.
- Kayling Gaver, COO and Co-Founder of Tapcheck, Inc.
In the wake of the pandemic, there has never been a better time to offer emotional and mental health-related perks. Job seekers often perceive companies providing such benefits as empathetic and supportive workspaces. Whether it's a simple discount on a mental health mobile app or free counseling sessions with a certified therapist, there are plenty of options you can go for, according to your budget.
- Anjela Mangrum President of Mangrum Career Solutions
---
6. Home and family-centered perks
Why not lend a hand in your employees' domestic responsibilities? Top companies are growing by offering unique perks like complimentary house cleaning, child care services, or gourmet meal vouchers. From an employee's perspective, you're taking care of their cooking and cleaning duties as they work from home, so these are relatively low-budget yet powerful rewards to offer.
- Anjela Mangrum President of Mangrum Career Solutions
7. In-office childcare
For employees that are still going to the office, offering onsite childcare can give working parents peace of mind when taking their kids to daycare or school is not possible. If you can create a budget for this perk, chances are good that you will notice a spike in productivity and efficiency.
- Paul French, Managing Director at Intrinsic Search
---
8. Continuing education
Offering company-wide memberships to online education is a great way to encourage your employees to grow and develop their skills. Udemy, Coursera, Lynda, and Skillshare are just a few examples of online platforms that employers can offer to their employees. Extending these classes to an employee's family is another great way to boost the value of this benefit.
- Kayling Gaver, COO and Co-Founder of Tapcheck, Inc.
The focus on continued education and training is a perk that is most attractive to job seekers as they can continue to level up in this fast changing environment.
- Hafiz Muhammad Ali, CEO at Omnicore
We've also seen a rise in training/educational credit. This has always been around, but we're seeing it more often. Since people have been stuck at home, we've seen an uptick in this area. Candidates are being offered a more generous credit.
- Paul Dessert, Founder of Resume Beacon
---
9. Financial wellness perks
The majority of today's employees have some form of debt, whether student loans, mortgage, car loans, etc. Employers who provide financial wellness programs demonstrate a deep commitment to caring for their employees and helping them live financially successful lives.
- Kayling Gaver, COO and Co-Founder of Tapcheck, Inc.
---
10. Additional insurance
The majority of employers offer a basic health insurance policy but in the face of heightened financial uncertainty and health concerns, workers are looking for a more comprehensive policy. If you already offer a policy, consider expanding it to include essentials such as long-term disability and 1x salary cover against eventualities such as COVID.
- Paul French, Managing Director at Intrinsic Search
---
Compt is the #1 employee stipends platform that gives your people the freedom to choose the lifestyle perks that are best for them and their always evolving needs, even when remote. Interested in learning how Compt might benefit your company? Consult with our team or request a demo.