In the last year, people leaders were tasked with overcoming some of the largest challenges their companies have ever faced: namely, leading their organization - and their people - through a pandemic. 
To top it all off, they're in a new kind of spotlight. One where business visionaries like Mark Cuban highlight how organizations treat their employees today will have a lasting impact on their brand. Others have said working in the office was ruining peoples' quality of life.
This level of abrupt change in the way we all work, and the increased visibility on leadership's every move, have put astronomically high demands on people teams everywhere. 
As we enter 2021, the push continues. The new focus? Responding to their peoples' constantly evolving needs and shaping their perks and benefits strategies to fit the 2021 workplace.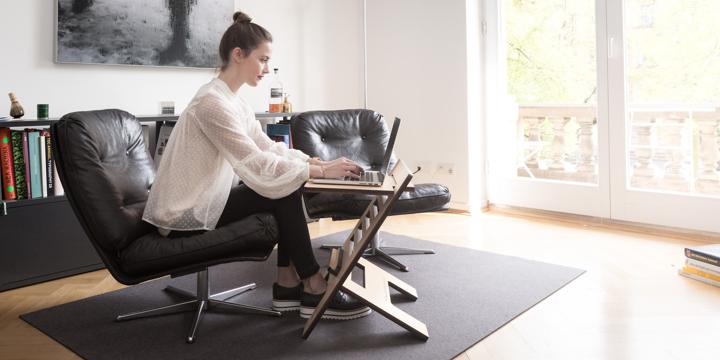 Fixing an important problem
Most People Professionals know that the world of fringe benefits wasn't exactly working as planned pre-pandemic. Our people have become more diverse (location-wise, generationally, culturally, and needs were more unique, to name a few), expectations from employers had risen, and the number of potential vendors to choose from had become overwhelming in number without actually solving the challenge of fulfilling unique employee needs.
Now that we're coming up on our first year of living with the pandemic and first cycle of perks and benefits reviews, many people are making significant changes to their programs to reflect our new world.
This post goes beyond the oh-so-important expanded health coverage and highlights four of the most common changes people leaders will be making to their perks and fringe benefit programs for 2021.
1. Flexibility front and center
"As the father of two small kids with a wife who also works, the flexibility of being home far outweighs [the office perks]" said Domino, a 33-year old PR professional living in NYC, in a BBC interview titled What Happens to Workplace Perks Now that No-One is in the Office?.
Before COVID, 96% of professionals cited they wanted greater flexibility at work, and now due to the pandemic, they've had a taste. In March, long commutes during rush hour became non-existent. Parents were doing double-duty and juggling their own workload and the workload of their children. Employers had no choice but to accept the state of the world and find unique ways to navigate this uncertain territory together. 
Flexibility to work from home all days or some days has become a top prioritized benefit for folks heading into 2021. 
How can we be sure?
Companies successfully navigated the swift change to flexible working arrangements. CNN Business points out that 90% of employers say working remotely hasn't hurt productivity. The piece continued:
The pandemic has taught employers a lot about the value of having flexible work arrangements for employees.
So much so that 83% now say that, even after today's crisis has passed, they plan to put more flexible work policies in place, such as allowing more people to work from home or letting them adjust their schedules.
There's also evidence for continued remote work post-pandemic, as seen by reviewing most companies' careers pages. After a quick scan, you'll see that most organizations now have positions that offer remote as an option that didn't before.
Lastly, employees learned to be productive. As companies' policies, procedures, and lifestyle support became more accommodating, people could maximize their time on things that mattered -- like their work and intentionally connecting with peers. 
2. More employee choice and freedom
Before 2020, most fringe benefits were employer-selected and office-centered. Employees would voice their opinions by filling out surveys and putting in personal requests. Still, largely they were one-size-fits-all, often excluding large segments of employee populations and employer-driven. The onus was on the HR team to collect requests, pick vendors, and manage all the details. 
Today, employers prioritize models like perk stipends or lifestyle benefits for employees to select what they want or need. 
This flexible, employee-centered approach provides tremendous value to employees, who know their in-the-moment needs better than anyone, are empowered to select benefits that evolve with them. 
Heather Doshay, VP of People at Webflow, a customer of stipend software Compt, recently shared this sentiment with us about her employees' feelings about their company's stipends:
"People on the team have said explicitly that this really shows them how invested (literally) Webflow is in our mission to help the team live fulfilling lives. Hearing the stories of people who can afford things they typically did not budget for but were important to their health and wellness gives me a great feeling knowing we are truly helping our team, and specifically in the way that works best for their individual needs."
There are a lot of types of stipends too. You can use software to build ready-made stipends focusing on office equipment, support for remote work, health & wellness (and mental health), learning and development, or you can choose to build a custom program to align with your organization's culture.
If you'd like to see real-world examples of companies that offer stipends today, check out our list of 63 examples of perk stipends from leading organizations.
3. Expanding employee wellness to mean more than physical fitness
In 2020, wellness programs that focused on only physical health weren't enough, and that's a reality that continues into 2021. 
According to Gallagher's 2020 Benefits Strategy & Benchmarking Survey, following the pandemic outbreak, 83% of organizations surveyed have more strongly emphasized the role of specific benefits within total wellbeing, including emotional wellbeing (65%) and physical wellbeing (36%).
Employee wellness is now wellbeing, which encompasses physical, mental, financial, emotional, and environmental aspects of employees' lives.
Now more than ever, companies have the chance to bring lasting life-change to their people. 
Specific advancements in mental health include the expansion of virtual mental health programs. Kim Minnick, VP of People at Nava, told us, "In partnership with our brokers, we've been able to expand our mental health offerings, giving subscriptions to TalkSpace, Happify, and iPrevail. We've also continued to offer One Medical enrollment at no cost to our employees."
There's a reinvigorated emphasis on supporting employees on their health journey too. "We're focusing more on population health initiatives in partnership with our on-site health centers to continue to support our employees getting healthier while reducing spend," said Carme Lewis, Senior Director HR Shared Services & Global HR at Amy's Kitchen.
Julie Paris at Akamai mentioned her employee education seminars on burnout and ergonomic WFH desk set-ups in our recent interview.
The options are unlimited as there is no shortage of vendors or solutions to help. The only limiting factor will be the budget. With projections that one in six employees will not receive a pay raise in 2021, many organizations are tightening their belts, which will also impact employee well-being, which leads us to financial well-being.
A recent Dice article on upcoming changes to 2021 benefits packaged mentioned, "Given the volatile economy, an increasing number of employers are providing financial and debt counseling, as well as student loan assistance, to help employees weather current and future financial storms."
With the tightening of budgets combined with employees' rising expectations and needs, 2021 fringe benefits programs will require employers to get creative with expanding their wellness programs. 
4. Continued support for professional development
According to ClearCompany, 68% of employees say "training and development is the company's most important policy." And The Learning Wave found that 74% don't believe they're reaching their full potential.
Today's workforce understands their work environments are more complex, technologically-driven, and nuanced than their parents'. Unlike their elders' work, entry-level workers are forced to wrangle data, debug complicated code, and navigate an increasingly complex world. Combine that with our 2020 year of shelter-in-place; employees are looking to use their time wisely and emphasize the need for more training and learning opportunities.
A perennial trend for perks, learning and development is resurfacing as a strong focus for 2021. 
Companies like Webflow, Indico, and Nava continue to emphasize the importance of professional learning through stipends. Stipends have gained prominence in the workplace because instead of employers directing the learning options (e.g., LinkedIn Learning, Codecademy, Audible) for their people, they're letting the employees self-direct their learning.
Kim Minnick mentioned, "We are continuing to offer $2,000 Development Stipend each year for professional learning, as well as three days time-off to attend conferences. We also offer a sabbatical after 3 years of service. Professional development and sabbatical are deeply ingrained into the culture, and we are continuing to make them a focus into 2021." Nava's stipend is generous, too, given they've doubled their employee count (100 - 200 people) within the last year, and they're still hiring.
If 2020 has taught us anything, it's that we humans are a resilient bunch. So here's to 2021 and embracing the change together.
---
Deepen your learning:
---
Compt is the #1 employee stipends platform that gives your people the freedom to choose the lifestyle perks that are best for them and their always evolving needs, even when remote. Interested in learning how Compt might benefit your company? Consult with our team or request a demo.