by Iryna Bilyk
Navigating the COVID-19 situation over the last year has been one of the biggest and most transformational business challenges of our time. And while many companies have adapted to remote work extremely well, only one out of five executives believe that their companies can resume usual business within a month if the pandemic ends today. 
With COVID-19 almost in hindsight, there's one more business challenge on the horizon: returning to the office.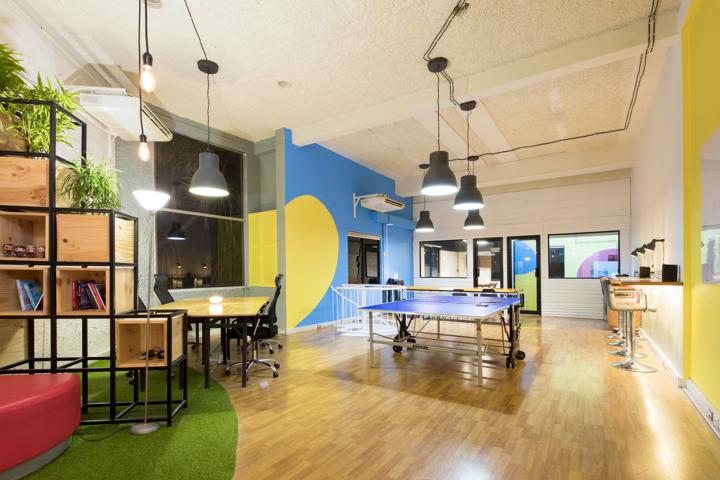 While some organizations have successfully adapted to a remote work model and have decided to adapt to a long-term fully remote setup, other companies plan to return to the office to go back entirely or implement a hybrid work model. 
If going back to the office in some capacity is in your plans, this article will provide you with valuable insights on how to plan on returning to the office.
Tips to Help You Resume Work From Office:
Talk to your team
The most crucial aspect to consider is the type of work environment that will allow your employees to do their best work. The only way you can do that is with clear and consistent communication.
Communication is also a two-way street: employees should feel open to tell you what they would ideally want, and in turn you should remain transparent about how you're coming to decisions about when, how, and if you are returning to the office.
Conducting surveys or organizing meetings to learn your employees' opinions will help you make favorable decisions for your team. For example, IBM held a "global brainstorm" with the entire company to get real-time feedback about whether employees want to return to work, and how often. 
Once you get the feedback, you must analyze if it is time to resume work from the office and take a final call.
If you are willing to return to the office, then keep reading.
Avoid rapid changes
For all of us, there are already many uncertainties about what work will look like. So as a company, changing your work model overnight will not do any good.
Most employees across various industries were new to remote work, and they worked hard to adapt to this new work model and most probably became habituated to it. Now, if you suddenly ask them to get back to the office for work, it might affect you as an employer.
Instead, what you can do is implement a hybrid work model, allowing your employees to work from home for a specific number of days a week. They would then go into the workplace for the remaining days of the work week.
This type of hybrid setup will help employees get used to the work-from-office lifestyle again, without requiring them to undo their entire new work-from-home routine that they've become accustomed to.
Here is how you can implement a hybrid work model effectively:
1. Use an intranet
Although the hybrid work environment might be new to your company, the challenges of communicating with your employees are not. 
Even before the COVID-19, many companies depend upon an intranet solution to enhance connectivity within the organization.
When it comes to remote work, these solutions have become more valuable than ever before. With an effective intranet, you're able to have uniform communication norms that keep everyone in your organization on the same page wherever they're working.
2. Prioritize on employee engagement 
Your hybrid work initiative is more likely to succeed if your employees feel included in the process and their opinions are valued.
The best way to achieve this is through continuous two-way communication, regular surveys, and following through on what you've committed to as a company. And then when you've got a solid foundation, introduce fun activities for remote employee engagement.
3. Focus on safety
While returning to the workplace, safety is one thing that you cannot compromise. You may look for guidance by contacting local health authorities.
In addition to seeking guidance from local health authorities, it is imperative to conduct a thorough office physical security risk assessment. This assessment will ensure that your office not only meets health and safety standards but also addresses potential security vulnerabilities.
Ensure all the employees reporting to the workplace have done the COVID test not more than three days before joining, or better yet, have gotten their vaccinations. Many companies are even incentivizing employees to get the COVID vaccine.
And finally, consider encouraging healthy habits within the organization such as wearing masks, social distancing, and washing or sanitizing hands regularly.
4. Cooperate with your employees
Not all your employees will be comfortable coming back to the office due to various concerns. Some of them might be cautious about the safety of their children or older people at home. Those who depend on public transport might not feel safe traveling in public.
You must understand their situation and be open to giving them the flexibility to stay remote, otherwise there's a strong chance they'll be looking for a different employer who's willing to offer that. 
Prepare Your Office
Creating work from home culture was not that easy! Most companies did a great job by providing all necessary equipment to set up an engaging workspace at their employees' homes through one-time or recurring work from home stipends. 
After almost a year of non-use, your office space is likely in need of some attention. Now's the time to do the same thing as you did when your employees went remote: create a comfortable working environment for your people - this time in the office.
Keep in mind that you may need to make updates to the tools and tech that you use in the office so that it's conducive to collaboration for both remote and in-office employees. You can analyze your situation and hire software developers to create custom solutions for your team to stay efficient and productive.
The following tips will help you prepare your office effectively for post-COVID reopening:
1. Retrofitting the workplace
Firstly, rearrange your existing office furniture to comply with social distancing protocols. It will be best if you can place the desks at six feet distance. Consider removing unnecessary furniture to add more space.
You may also enforce one-way traffic in your office to avoid unnecessary contact among employees. Surfaces, especially common areas, shall be cleaned more frequently.
2. Temporary plexiglass barriers
Installing plexiglass barriers at employees' desks and conference halls will also help in maintaining social distancing protocols. 
3. Communal spaces
Many managers believe that they need to avoid reopening communal spaces such as employee lounges, conference halls, and cafeterias to emphasize social distancing. While there's truth to that, that doesn't mean those spaces have to stay totally empty.
What you can do is repurpose those spaces as a temporary workplace so that you can accommodate more employees while maintaining social distancing.
4. Open windows
Research conducted at the University of California-Davis and the University of Oregon reveal that keeping office windows open is an effective climate-control method while preventing coronavirus spread, since air-conditioners and room heaters transmit viral particles as they re-circulate the air. This is a small but effective tip for your office-use to be aware of.
Stay Healthy
The most critical measure is to ensure the safety of your employees. Remember, the pandemic is not over yet.
Reopening offices would require new sanitization and deep cleaning protocols. While all our tips focused on maintaining social distancing, you might still need additional measures to ensure employees' safety. 
Follow these guidelines to enhance safety within your organization:
Install sanitization stations at the entrance
Check employees' temperatures every day
For the hybrid work model, divide your employees into two groups and allot them alternate working days to reduce the number of people in buildings at one time.
---
Compt is the #1 employee stipends platform that gives your people the freedom to choose the lifestyle perks that are best for them and their always evolving needs, even when remote. Interested in learning how Compt might benefit your company? Consult with our team or request a demo.
---
Iryna Bilyk is an expert content marketing manager who works at YouTeam - a marketplace for instant engineering team extension. She passionately discovers and writes about technology, innovations, and software development solutions.