January 20, 2023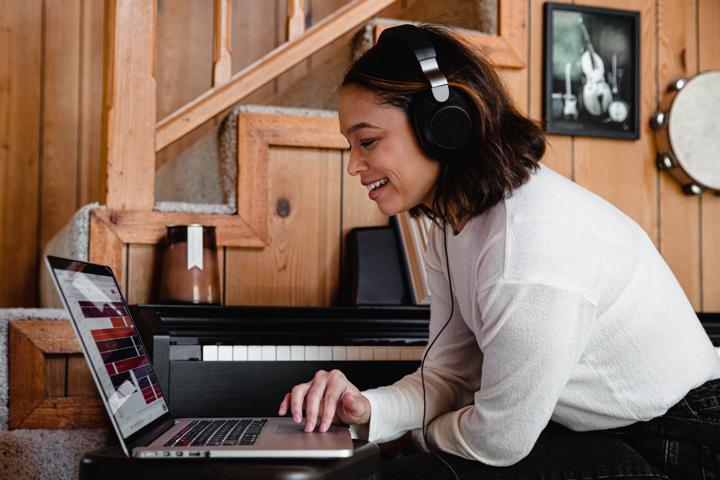 If you're like most HR and People Operations leaders today, you're looking for HR podcasts to quickly absorb new information to make sure you can bring the right tools and strategies to your organization.
In a world where trends are fluidly changing and new information is thrown at us at light speed, we have to find ways to stay on top of things. With this list of informative and thought-provoking podcasts, you can take full advantage during your morning routines, lunch breaks, or even while brushing your teeth.
We know that you are looking to be the most successful HR and People Ops professional you can possibly be. And that is why we have compiled a list of the best HR podcasts -- including recommendations from influential thought leaders in the industry -- to make sure that we are feeding your ambition with the right HR information.
Whether you're fresh out of college, a mid-level manager, or a CEO, you'll be inspired by the thoughts and advice offered by these HR podcasts.
Here is the list of top HR podcasts we recommend: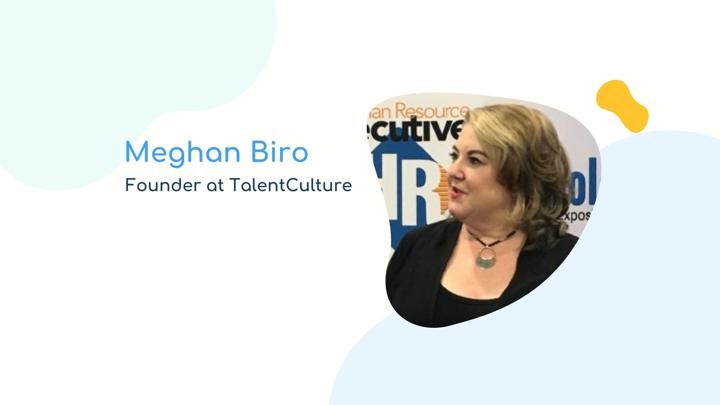 Host: Meghan M. Biro
About: #WorkTrends is an HR podcast and Twitter chat sponsored by talentculture. On the show, Biro tackles trending HR topics, such as employee engagement, the role of AI, and managing organizational culture. Many episodes feature conversations with leading experts, tech vendors and HR practitioners.
While each episode is a digestible 20 minutes or fewer, the podcast's website offers an added bonus: an accompanying blog post for each episode with a high level outline and pull quotes. The companion Twitter chat takes place from 1:30–2:00 pm Eastern and revolves around a monthly theme, which is listed on the podcast's website.
Favorite episode: "How Women Can Uplevel Their Power in the Workplace": This episode tackles the important challenge of gender disparity from all angles. Biro offers strategic advice to women who want to grow their careers, and also advises business leaders on how they can better support women in the workplace and clear barriers to building a more inclusive culture.
Host: Matt Alder
About: Geared toward talent acquisition leaders, the Recruiting Future podcast shines a spotlight on practitioners who are effectively combating the challenges of the fast-changing world of talent acquisition. With insights from thought leaders on trending topics and case studies on employers of choice, this podcast offers a range of ideas and inspiration for leaders in all industries.
Recruiting Future publishes new episodes twice per week and most episodes are less than 30 minutes, so this show is an easy way to stop on top of HR's biggest trends. The podcast also offers a monthly round-up episode, which summarizes the key takeaways from that month's episodes in just 10 minutes. 
Favorite episode: "The Power of Difference": Named after the book by writer, broadcaster, and consultant Simon Fanshawe, this episode explores the root of diversity, equity, and inclusion (DE&I) initiatives and urges leaders to rethink their approach to DE&I in the workplace. Moving away from mere representation and into a place of celebrating—and reaping the advantages of—our differences benefits employees, work culture, and the bottom line.  
Host: David Green
About: This podcast has an accompanying video series for those who prefer a visual component to their learning. Green speaks with senior HR leaders who are leading the charge toward a more data-driven and digital HR landscape.
Most episodes are around 45 minutes long, allowing Green and guests to delve into a fair amount of detail on the subject at hand. Past topics include collaboration on hybrid teams, employee experience during rapid growth, and strategic workplace planning—as well as case studies on employers like MetLife, H&R Block, Spotify, and more. 
Favorite episode: "Creating a Supportive Work Culture by Nurturing Mental Health & Wellbeing": In this episode, Green interviews Jacqueline Brassey, Chief Scientist and Director of Research for People and Organisation Performance at McKinsey and Co. about one of the most important issues in the workplace today. Brassey illustrates how toxic culture impacts employee burnout and offers neuroscience-backed strategies for fostering resilience and confidence.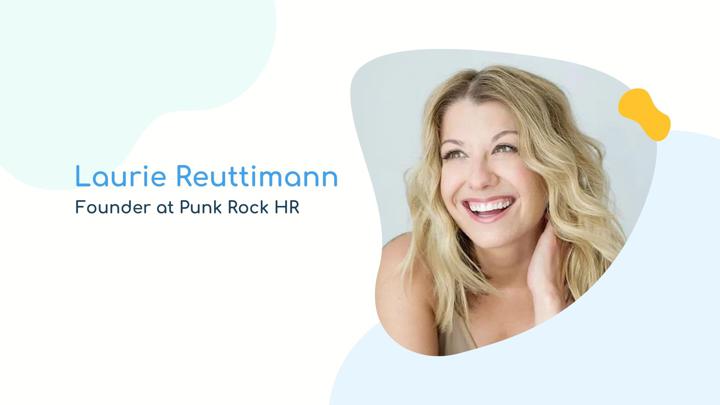 Host: Laurie Ruettimann
About: On this weekly podcast, Ruettimann tells stories that help leaders transform the workplace. Through interviews with HR leaders, Ruettimann reveals the mindsets and best practices that illustrate "how to create workplace cultures that support, empower, and engage workers in a meaningful way." With a long history of telling stories about work, Ruettiman uncovers the strategies, trends, and practices that are transforming work culture.
Most episodes are under 30 minutes and feature an interview with one HR leader around a specific theme. More inspirational than tactical, Punk Rock HR offers a look inside the world of HR at organizations across industries.
Favorite episode: "How to Ask for Help": Ruettimann interviews speaker, coach and workshop facilitator Deborah Grayson Riegel, the bestselling author of "Go To Help: 31 Strategies to Offer, Ask For, and Accept Help." The two explore what keeps people from asking for help, the cultural messages we receive about needing help, and how to ask for help to achieve your goals as well as tips on offering help to others to gradually change the cultural attitudes around it.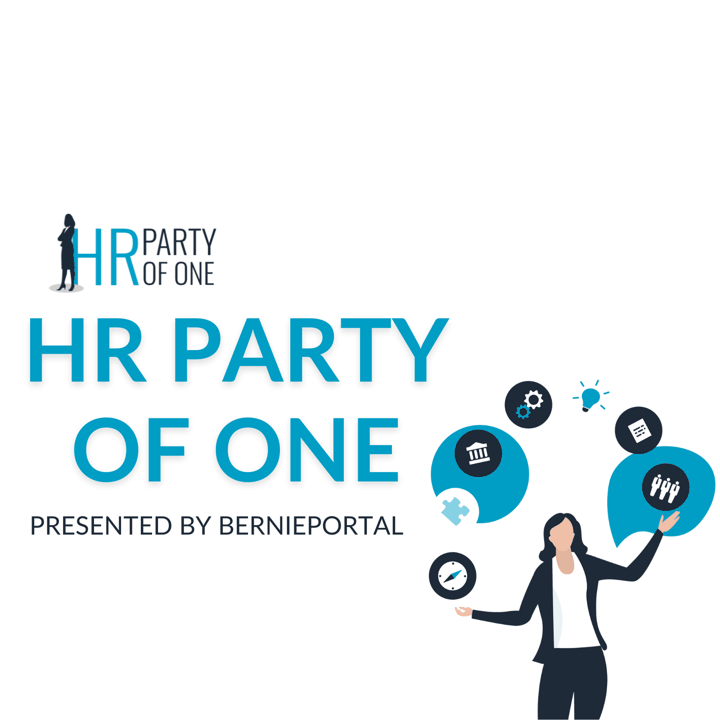 Host: BerniePortal 
About: HR Party of One is a weekly YouTube series as well as an HR podcast. Each episode is under 15 minutes long, delivering the perfect snack-sized HR content. With topics ranging from emerging trends to evergreen HR FAQs, HR Party of One is a great go-to for early and mid-career HR professionals who only have a few minutes to spare. Loaded with practical advice for tackling HR initiatives like succession planning, payroll audits, and skills-based hiring, HR Party of One is a valuable resource for HR practitioners who have their sights set on leadership positions. 
Favorite episode: "What is Upskilling?": In this 5-minute episode, HR professionals can learn what upskilling really means, how it benefits talent development, and how to facilitate upskilling within your organization to improve employee engagement and performance and combat the ongoing talent shortage.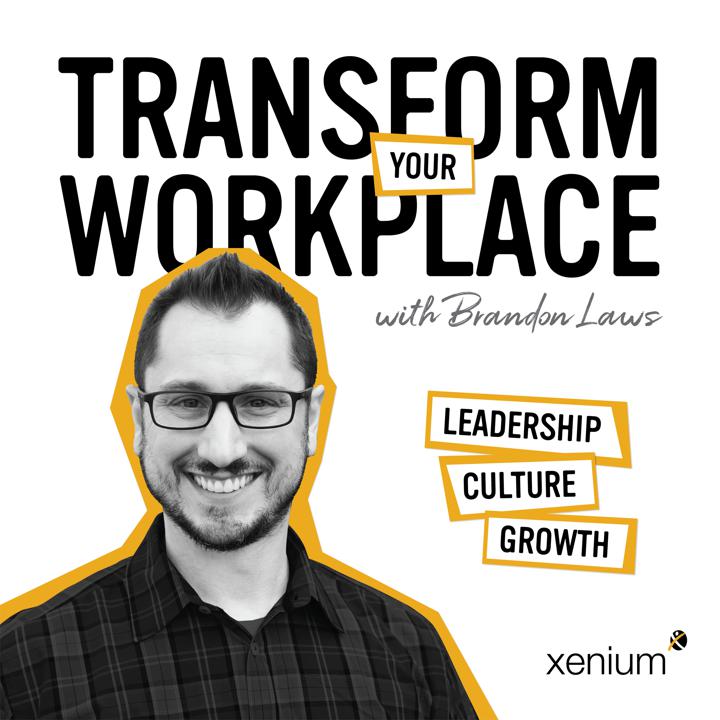 Transform Your Workplace 
Host: Brandon Laws
About: The Transform Your Workplace podcast features interviews with HR experts and entrepreneurs on the big ideas that can transform an organization, from culture and technology to social purpose and career development. While this podcast is geared toward HR leaders, everyone on the HR team can learn a lot from every episode.
Most episodes are under 40 minutes and occasional bonus episodes are under 15 minutes. Past topics include managing burnout, quiet quitting, social purpose, and many more of today's most pressing HR trends.
Favorite episode: "Employee Engagement: Eliminating Quiet Quitting": In this episode, Laws talks with Joe Galvin, Chief Research Officer of Vistage about the epidemic of low employee engagement, the rise of 'quiet quitting' and what leaders can do to address the challenges of the hybrid/remote workplace without sacrificing their expectations or productivity.
Recommended by Carly Kastel, Talent Management Generalist at Midaxo.
Host: CIPD
About: Often referred as the "professional body for HR and people development." This podcast offers the voice of a worldwide community of members who are committed to championing better work and working lives. Since the series for this podcast began, hundreds of people have taken a turn in the podcast hot seat and CIPD has charted the ebb and flow of an HR profession that's fast-evolving into an innovative powerhouse.
Favorite episode: "Handling harassment: are you getting it right?": With scrutiny high and both employees and consumers demanding more transparent business practices, it is essential that HR teams have appropriate policies, processes, and practices in place. Julie Dennis, ACAS, talks about how you can best handle harassment claims and the future of non-disclosure agreements.
Host: Mike Van Dervort and Robin Schooling
About: An easy-to-digest discourse that covers topics important to HR professionals. Each 30-minute episode features a guest speaker who shares their knowledge and experience in human resources. Our hosts and special guest cover a wealth of topics, including HR Technology, Recruiting, Talent Management, Leadership, Organizational Culture and Strategic HR, every Tuesday at 12:00 pm Central Time.
Favorite episode: "The Non-Obvious Guide to Employee Engagement": In the realm of topics that just won't go away there is "employee engagement;" where the hosts continue to talk, discuss, and debate. Guests of the week, Jamie Notter and Maddie Grant, think there is something "new" to say.
Listen to engage in the discussion: Why culture is more important than engagement and what the relationship is between the two. Learn how to define employee engagement in a way that connects directly to what makes your organization and your employees more successful.
Host: Porter Braswell, Harvard Business Review
About: A weekly podcast featuring the leading thinkers in business and management. This podcast features lively interviews with industry professionals, scientists, and journalists, covering one general topic or issue per episode. It's categorized as a People Management and Marketing podcast, but it allows HR professional to uncover so much more.
Favorite episode: "Race at Work: Lessons in Diversity and Culture from Mastercard": This episode is about the role race plays in our careers and lives. In this episode, Porter Braswell, the host, speaks with Donna Johnson, former chief diversity officer at Mastercard, about leading the charge on changing company culture and how diversity can drive real business results.
Recommended by Emma Plouffe, VP of People & Culture at Vicarious Surgical
Host: Dave Hennessey of Keystone Partners
About: The Hennessy Report discusses critical issues impacting business success and emerging trends impacting HR and the overall business. Key topics addressed during the series so far include leadership transparency, DEI, and talent acquisition. Interviews include Lisa Kelly-Croswell, Senior Vice President and Chief Human Resources Officer at Boston Medical Center, Paul Davies, Head of People Operations at GE, Katie Burke, Chief People Officer at HubSpot, Dave Almeda, Chief People Officer at Kronos, Inc. and many more.
Favorite episode: The HR leader who recommended this podcast to us, Emma Plouffe, said her favorite episode was with Emma Woodthorpe, CHRO of Mercury Systems. She continued, "I love this podcast because the CPO's & CHRO's are authentic and share actionable tips for current and aspiring People Leaders. Emma's episode is one that resonated with me above all the rest. I love the quote she shared "You can please all the people some of the time, some of the people all of the time, you will never please all of the people all of the time."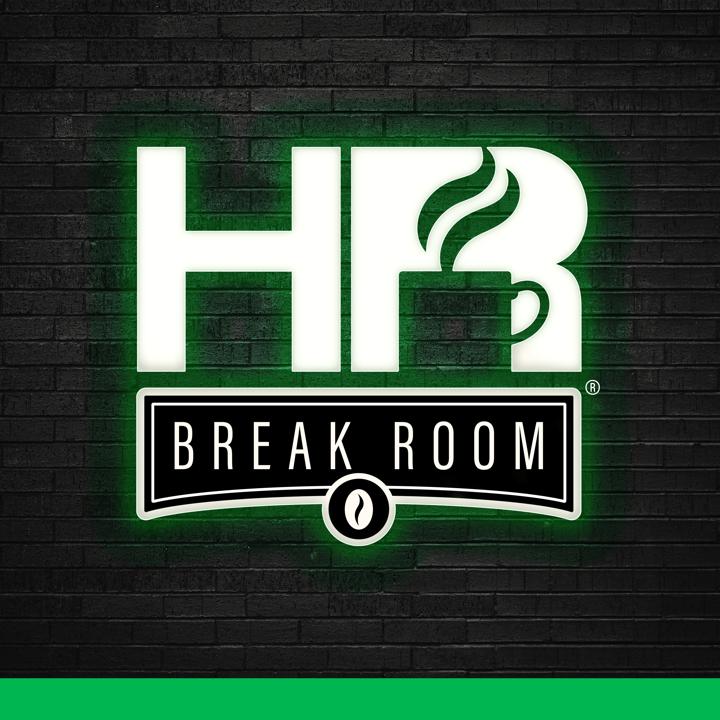 Host: Caleb Masters and Chelsea Justice, Paycom
About: A podcast from your friends working in Human Resources, dedicated to bringing you interesting break room conversations with experts on the hot topics of HR and HR Technology industries, one cup of coffee at a time. This podcast is designed to inspire you to harness the power of HR technology to empower your people and organization.
Favorite episode: "Challenge the Status Quo: Empowering Women in the Workforce": With leadership development initiatives increasing their emphasis on more diverse and inclusive workplace cultures, how can organizations ensure their program meets the needs of today's female top performers?
Join Margaret Spence, global business strategist and found of the Employee to CEO project, to discuss how an inclusive culture with women in leadership benefits your business. And learn how HR can facilitate this change in identifying and developing women for leadership roles.
Host: Bill Banham, HR Gazette
About: A series of interviews with high-profile HR pros and business leaders who help make a difference to the day-to-day lives of Human Resource executives. This 15-25 minute podcast will open your eyes on discussions related to all areas of HR, including Talent Management, HR Tech, Learning and Development, Company Culture, Employment Law, and Business Strategy.
Favorite episode: "Mental Health, Women in Leadership, and Global HR Collective with Matt Burns": Get a grip on the importance of taking mental health at the workplace seriously, as long as women's role in leadership positions. Matt Burns, founder of Global HR Collective and Member & Contributor at Forbes Human Resources Council, advocates for HR professionals to develop advocacy programs, support mental health initiatives and create women entrepreneurship opportunities.
Recommended by Stacey Jaffe Wachtfogel, Head of People at Gotham Greens
Host: Steve Boese and Trish McFarlane 
About: HR Happy Hour is the longest running and top downloaded HR podcast. It focuses in teaching HR professionals about the most important news and trends on human resources, management, leadership, and workforce technology.
Favorite episode: "HR Happy Hour 359: HR Technology for Diversity & Inclusion": Steve was joined by Stacia Sherman (RedThread Research) and Carole Jackson (Mercer) to share insights on the latest HR technology market ecosystem, and the emerging solutions and capabilities to help support programs linked to making organizations more diverse and inclusion. There is also additional advice for HR and business leaders who are thinking about these solutions for the first time.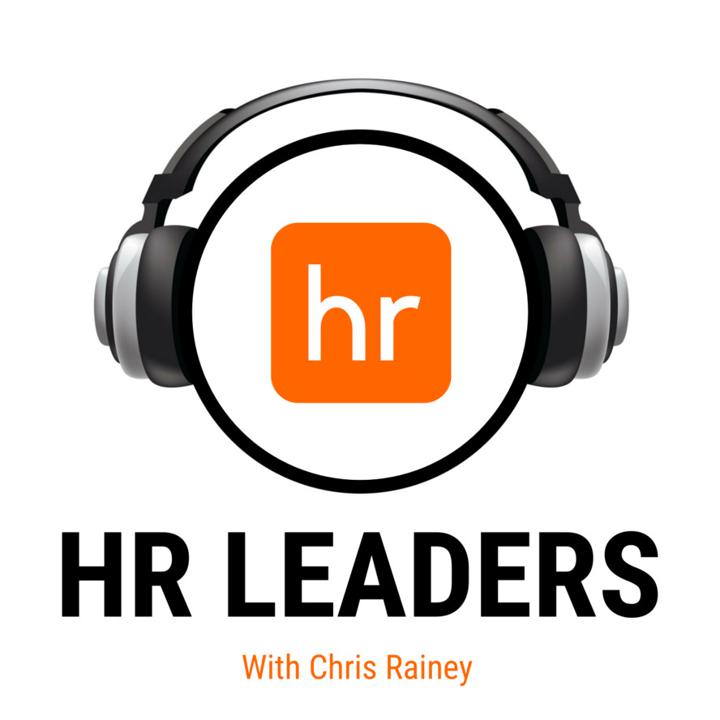 Recommended by Neil Williams, Vice President, People & Culture at HealthAxis Group
Host: Christopher Rainey 
About: This podcast shows in-depth discussions with senior HR executives and thought leaders who share their journey, experience, insights and lessons learned. Each episode of the podcast explores a new topic and features successful HR leaders from the world's leading brands. What does the future of work look like? Why is it changing? What are leading organizations doing about it?
Favorite episode: "The Evolution of Leadership Development and Learning": Join Susie McNamara, VP Global Leadership Development and Learning at Fortive, to discuss the evolution of leadership and development and learning. Listen to learn about the "Employee Happiness Index" and a way to get benchmark insights from the world's most engaged workplaces.


Recommended by Danny Rose, Head of US HR Strategy & Talent Management at BioNTech SE..
Host: James Davis 
About: A podcast focused in providing clear, relevant, actionable information on topics that matter to HR professionals through engaging and insightful interviews with experts and thought leaders.
Favorite episode: "10 Minutes of Recognition Makes All the Difference": The term "recognition" gets used a lot, and for good reason. Organizations spend so much money, time, and training getting the right people onboard. All of that vanishes when that employee walks out the door.
In many cases, retaining employees is achievable with the right set of tools aimed at employee engagement, all under 10 minutes. Join Gregg Lederman, President of Employee Engagement and Reward Gateway, to learn more.
Host: Amy Dufrane of HR Certification Institute and Joe Mechlinski of SHIFT
About: This is a podcast all about HR's evolving impact on people, processes, and profitability. The episodes revolve around stories and research, surrounding tech, automation, people management and more to highlight what is coming in the future of work.
Favorite episode: Affordable People-Centric Company Perks: This is a shameless plug to the episode our CEO, Amy Spurling, was on. In the episode, Amy focuses on strategies to stand out to highly skilled labor in today's competitive labor market, the importance of perks in creating an engaged company culture, and how to create a personalized perk program.


Host: Mark Stipic 
About: A weekly audio podcast designed to inspire, motivate and support Return to Work professionals. This podcast is dedicated to make workers compensation less boring and less complicated. You will hear interviews with industry experts, stories of success from your peers, motivational quotes and practical tips. All through the host's signature laid back style.
Favorite episode: "What To Do When You Don't Know What To Do": The host shares his best tip on how to handle morally conflicting scenarios. He's also got plenty of updates on what has been happening in the word of Return to Work and some exciting developments with the podcast format.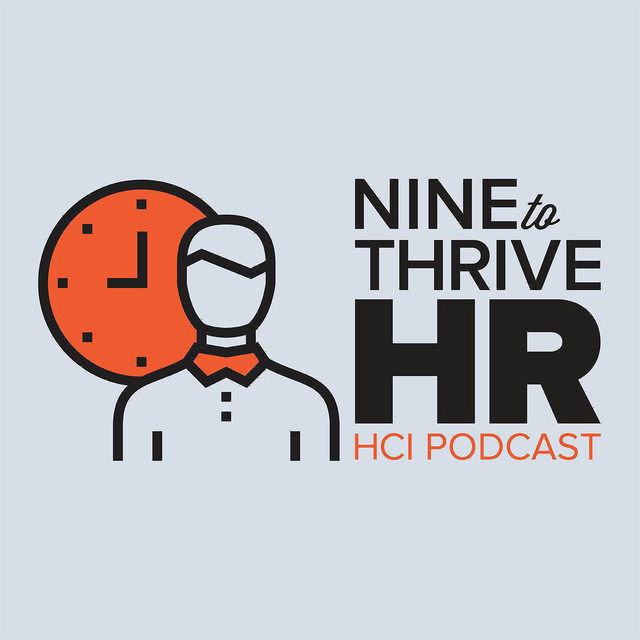 Host: Human Capital Institute
About: Looking for fresh content to solve your human capital issues but don't have a full hour? Listen to this podcast to gain access to leading HR professionals from Fortune 1000 companies, as well thought-leaders, authors, and academics to cover everything from talent acquisition and analytics to engagement, retention, and development.
Favorite episode: "Engaging the Millennial Sales Force at a Distance": the challenge of engaging Millennial employees gets even harder when they're salespeople living and working in the field. This podcast explores ways to use technology to build culture and connect remote Millennial sellers to the organization.
People Managing People Podcast
Host: Tim Reitsma
About: Host Tim Reitsma and his guests share actionable insights that will help you build happy, healthy, and productive workplaces. Featuring guests with diverse backgrounds, the People Managing People podcast inspires people leaders, managers, and HR professionals, with topics that include: the future of work, employee engagement, retention, leadership development, workplace culture, and productivity. With a focus on how to lead and build amazing workplaces, our guests include best-selling authors, culture innovators, and thought leaders.
Favorite episode: How to Build a True Employee-First Company (with Andy Alsop from The Receptionist). In this episode, Tim is joined by Andy Alsop, President of The Receptionist—the company behind the original iPad-based visitor management system. Listen as they dive into the topic of employee supremacy, why it matters, and how to implement change by identifying your business's purpose, values, and operating system.
Recommended by Amanda Brunson, Global HR Business Partner at Sabre Corporation.
Host: Jon Thurmond and Wendy Dailey 
About: Interviews with fellow HR practitioners about connecting, giving back, and building your network. This podcast also has an active chat on Twitter to engage with their listeners on a daily basis, Join them each week for the podcast and the fourth Sunday of each month.
Favorite episode: "Special Episode- Jon & Wendy talk to Amy Spurling of Compt": Shameless plug for a podcast our CEO was featured on. Here's their review of the episode: "We talk about why Amy started Compt to help HR professionals manage perks for remote employees, why personalizing perks is beneficial, and how COVID-19 has changed many employers' perception of remote work. We also discuss Taylor Swift, Beyonce, and starting your day with chocolate cake!"


Host: Peter Clayton
About: This podcast interviews with keynote speakers, best-selling authors, HR and talent acquisition practitioners, and vendors in HR technology, Talent Acquisition, Staffing, Leadership and Innovation to provide cutting-edge content and actionable information to their listeners. Listen to cover many of the leading industry conferences including, SHRM, HCI, Recruiting Trends, and HR Tech.
Favorite episode: "What Humans Will Do When Machines Take Over": Listen to join the discussion of AI (Artificial Intelligence), and how it relates to talent acquisition and HR. Peter Weddle, founder and CEO of TAtech, states that "all of the debate about what is and isn't AI and whether today's chatbots and other machine learning-based systems are truly intelligent misses the point. The issue isn't if this technology will make machines smart (and eventually smarter than humans) but when.


Recommended by Nalani Genser, Chief of Staff at Mavrck. 
Host: Adam Grant 
About: You spend a quarter of your life at work. You should enjoy it! This podcast takes you inside the minds of some of the world's most unusual professionals to discover the keys to a better work life. From learning how to love your rivals to harnessing the power of frustration, one thing's for sure: You'll never see your job the same way again.
Favorite episode: "When Work Takes Over Your Life": Technology is making it harder than ever to disconnect, but it might be easier than you think. To learn about setting boundaries, listen to entrepreneur Arianna Huffington, leaders who have taken bold steps to ban emails at odd hours in their workplaces, and an FBI hostage negotiation who has surprising advice on saying no.
Host: Jessica Miller-Merrel
About: Workology is a podcast for the disruptive workplace and HR leader who's tired of the status quo. The host, Jessica, sits down with guests weekly to discuss trends, tools and case studies for the workplace business leader in 25-minute, bite-sized episodes.
Favorite episode: "How to Use LinkedIn to Build a Personal Brand" Episode guest, Sandra Long, said that people spend more time planning their vacation than building their personal brand. And she's right.
When it comes to personal brands Sandra says that LinkedIn users should think about who they are on LinkedIn. It should be genuine and match up to who they are in real life. Think about what they want to express and what is unique about you.


Vantage Circle HR Influencers
Host: Vantage Circle
About: The Vantage Circle HR Podcast interviews HR thought leaders who discuss engagement, compensation, benefits, and everything related to HR. They also cover best practices and trends in HR innovation.
Favorite Episode: "Focusing on Moments that Matter to your Employees." Episode guest Tim Ringo, an award-winning author and keynote speaker, talks about the moments that matter in HR. Especially when it comes to the employee experience, moments that matter is often regarded throughout the employee lifecycle.
From onboarding surveys and performance reviews to exit interviews, nowadays, many HR leaders are looking at these significant moments as a tool to help them better understand employees.


*Last episode recording is 2019, but the archive is still available.
Host: Mason Mitchel, SmartRecruiters
About: This podcast follows the stories from innovators in the industry - trailblazers from companies like McDonald's or Twitter that are turning big ideas like AI, Recruitment Marketing, and Data Mining into real results for their hiring teams.
Favorite episode: "Mastering Talent Attraction with VISA: How a tech company hacks their candidate conversion": Celinda Appleby, Global Talent Attraction Director at VISA, goes in-depth on talent attraction and candidate engagement through discussing her role (the triumphs and challenges) with the enthusiasm of someone who's ready to change the TA world – and she is!
From selling transformation to recruitment marketing, to the technology behind it all, Celinda holds nothing back. Check it out!   


*Last episode recording is 4 years ago but the archive is still available.
Host: Jonathan Richards, Breathe
About: This podcast shares the stories of small businesses who recognize that their people are key to their business success. Join the discussion on their people management stories. Covering everything from company culture to productivity and the future of work.
Favorite episode: "Rob May on communicating company culture to stakeholders": An interview with business leaders at the helm of the organizations who are putting their company culture firmly at the heart of their business strategy. Rob May, MD of IT solutions company Ramsac, talks about how to communicate company culture to stakeholders. Whether that's new entrepreneurs, current employees, or customers. Give it a listen to understand what company culture means and how it can be used to challenge expectations.


*Last episode recording is 3 years ago but the archive is still live.
Host: A.J. O'Connor Associates, Inc.
About: This podcast is designed to accelerate the development of new, aspiring and established HR leaders by offering content that educates, informs and build skills. Guests are drawn from HR, HR Consulting, and academia and include HR executives, thought leaders, authors, speakers and trend-spotters from diverse industries. You will learn what it takes to succeed in HR today through career studies and personal journeys.
Favorite episode: "How To Advance Your HR Career and Your HR Function with Ian Ziskin": Get advice on how to become a pioneer in the HR industry from Ian Ziskin, one of the preeminent leader, thinkers and trend setters within the HR industry today.
Listen to learn about the forces of change, emphasizing on the evolution of technology and machine collaboration, automation, and Artificial Intelligence, and its impact on the reconfiguration of your HR work. As well about the importance of developing an external perspective and understanding the difference between employee fulfillment and engagement to further your development and career.


*Last episode recording is 4 years ago but the archive is still live.
Host: Lattice
About:  A podcast focused in discussing people strategy trends and best practices for people management. It features People Operations leaders and management experts from across various industries. One of the coolest things about this podcast is that it's produced by Lattice, a performance management software company, who has a unique outtake on employee engagement and satisfaction.
Favorite episode: "How to Balance Compensation and Performance": Senior VP of People and Places at Affirm, Chris Tobin, talks about the need to codify culture through values, and then goes on to explain his compensation philosophy, and its impact on employee development. Tobin gives an interesting take on how compensation is the most fundamental philosophy, and how it has to be discussed early on in startups to make sure you are clear about what your company cares about.
---
Want to expand on your HR knowledge?
Here are two comprehensive resources that can help: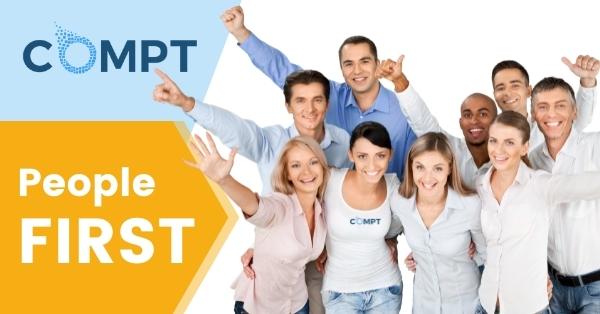 Sign up for the People First newsletter and join hundreds of other HR professionals in staying up-to-date on the recent HR data, tools, trends, people to follow, must-read articles, and conferences.
---
Compt is the only tax-compliant employee reimbursement platform that gives your people the freedom to choose the lifestyle benefits best for them and their changing needs. Learn how Compt can maximize the ROI of your employee benefits program? Request a demo today.