Want a resource to make your team a remote work unicorn? This post is a culmination of all the top resources. Use it to stay up-to-date on remote work tips, best practices, stories of successes and failures, statistics, and more. Being the best leader for your virtual team means searching for ways to improve, and these resources are the help you've been searching for.
List of Resources: 
Articles
Podcasts
Guides
Websites
Research Studies
Events
Resources For Your Team/Employees
---

Articles:
How is it helpful? This article includes tips on how to thrive as a remote worker and what's next for the world of remote work. It also includes a Remote Work Report that was filled in by almost 500 people with helpful remote work statistics.
How is it helpful? This article was made for those of you who are thinking of changing to telecommuting. In 2019, 66% of companies already allow telecommuting and 16% operate as fully remote teams and this article has a step by step process so you can make all of this possible for your team.  
How is it helpful? This piece makes a strong case for remote work being the future, highlights the importance of accepting the disadvantages of virtual teams, and offers tips on how to make this work smoothly. Give it a read to learn more!
How is it helpful? Hiring for a remote team is a whole different ball game from standard on-site processes. This article gives personal tips that Help Scout has learned through their experiences of hiring a remote team. They also offer 4 helpful tools to help you hire your telecommuting team!
How is it helpful? If this blog doesn't have enough resources for you, then this list of 58 resources definitely will. It includes everything from research reports and books to personal experiences.
How is it helpful? Building a strong culture with a remote team can be difficult but is crucial to make sure remote work successful. In this article you can read about why relationship building is important, what is currently missing, the #1 thing to optimize, and ideas to build a culture. 
How is it helpful? This tool has a comprehensive list of tips for managing remote teams. From picking the right communication style to the importance of meeting rhythms to setting up a project management system, this guide will support you in many areas of remote work.  
How is it helpful? Having a full picture of what to expect from remote work can help you be ready for many unexpected obstacles. In this article you can read why more companies don't go remote because of company and personal roadblocks.
---

Podcasts:
How is it helpful?

This podcast goes beyond the sphere of just virtual work by also discussing evergreen theories like self-management, building trust in your team, and emotional intelligence.  which are all. These insights are valuable skills for any remote HR leader or distributed team to improve work situations. 

Suggested listen: Growing a Remote Organization
How is it helpful? The Remote Show is an interview-style podcast (with remote work thought leaders) all about everything to know remote work. The different episodes focus on tips, tools, concepts, applications, and more to help remote teams more be successful in work and life. 
Suggested listen: Jason Fried, Co-Founder & CEO of Basecamp
How is it helpful? This podcast uncovers what it takes to build a world class distributed team, where the office is optional. The podcast interviews leaders in remote companies to give insight on hiring a remote team, setting culture, and more.
---

Guides: 
How is it helpful? Twist has 7 in-depth guides to different remote work centered topics, such as business logistics, project management, hiring, and team communication. We recommend "The Future of Work: The Guide to Remote Work" as your first read because it touches upon topics like technologies you can use to make remote work possible, different types of remote work, and critiques of distributed/telecommuting teams. 
How is it helpful? This guide is packed with wisdom from Zapier as they are have been working remotely since their founding in 2011. It includes everything they've learned from successes and failures so you can learn from them.
How is it helpful? This crash course gives a lighthearted but still in-depth summary of information about remote work. From the different types of remote work to why a team would want to go remote, this source states some struggles and solutions teams can use while working from home.
---

Websites:
How is it helpful? It allows you to post and search for telecommuting jobs sectioned off by job type/category. It also includes the top 100 remote companies, remote work resources and trends. 
How is it helpful? This website will become your best friend if you are interested in remote/distributed teams because it includes tips from remote companies, remote workers Q&As, and a place to post your remote jobs. It has a blog with content ranging from protecting your privacy, statistics, and what to consider before going remote. 
How is it helpful? Workplacless is an online elearning portal specifically made for remote employees with a variety of training and certifications. These courses are crafted for individual goals for aspiring remote workers and those who are already remote and wish to improve their skills.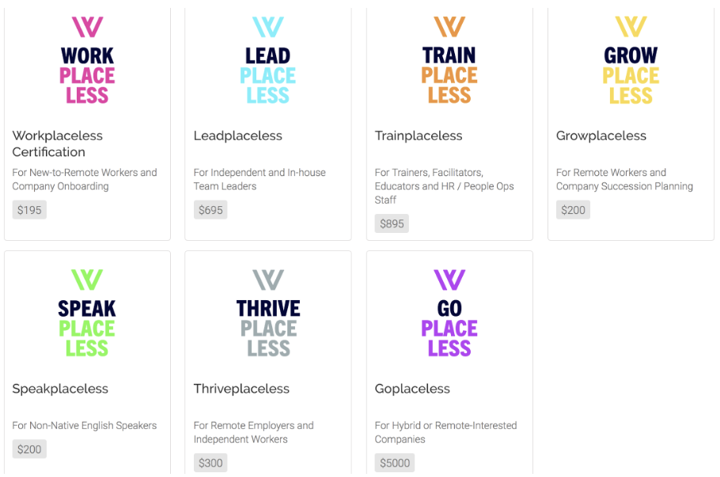 ---
Research Studies:
How is it helpful? This report by FYI asked 486 people about remote work. From their questions, they gathered interesting data about the increasing rate of remote work opportunities, the biggest challenges (hint: #1 is communication).
How is it helpful? The State of Remote Work is Buffer's annual report that showcases the world of remote workers and seeks to understand them. In partnership with Todoist, Hubstaff, RemoteYear, Remote-How, and a few other organizations, they surveyed 2,500 remote workers to tell us about their experience with remote work. The report asks about the benefits and struggles that come with remote work, what remote work looks like in their individual experience and the structure of their companies that allowed for remote work in the first place.
---
Events:
When/Where: April 20-21, 2020 in Austin, Texas, USA
How is it helpful? "Running Remote is carefully curated to teach you next-level, actionable strategies and tactics you can utilize the very next day to manage and grow your distributed team." Speakers include Matthew Kepnes, Lori Mcleese, Sara Sutton, and more. 
When/Where: October 11-14th, 2019 in Cancún, Mexico
How is it helpful? In the words of the summit's organizers, "Nomad Summit is the biggest conference for digital nomads, remote workers, online entrepreneurs and those who are currently dreaming about location independence and freedom." There will be speed networking, workshops, and conferences. 
When: October 2019
How is it helpful? This summit features short audio interviews with virtual leaders so you can develop your skills without traveling. 
How is it helpful? This fully-virtual conference focuses on HR's best practices for distributed teams, tips on transitioning to working remotely, building remote culture, and more. Features speakers include Hailley Griffis, JT Haskell, and Allan Christensen.
---
Resources For Employees:
Show your employees you really care by sharing these resources with them. It will help build trust and communication. 
How is it helpful? Nomad List is unique from the other two websites mentioned because of it's focus on traveling as a nomad worker. It lists a directory of remote-friendly countries and you can filter your search based on what criteria matters most to you (cost, internet, fun safety). 
How is it helpful? This community of remote workers collaborates with one another to share the best places (free and paid) to work remotely around the world. They also offer tips and tricks of their best practices of working remotely and have a Work from Slack Community.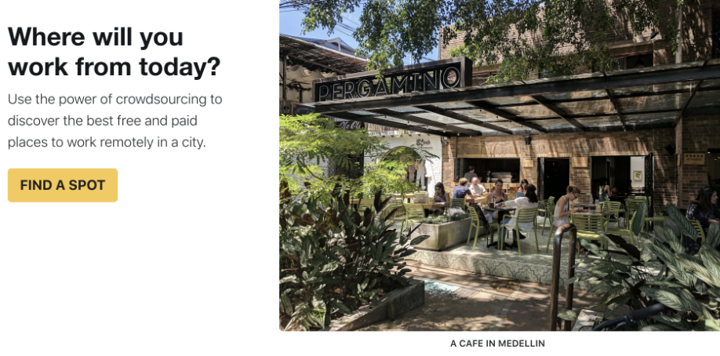 [Are you trying to support your remote employees but having trouble? Talk to one of our HR experts in a 15-minute consultation about your remote strategies and how to give them the perks they need to succeed. Schedule a call here.]
---
We hope this list better equips you to support your team in working remotely. 

Want to stay in the loop with the rest of our Remote Work/Distributed Team content? Read below:

And if you have any suggestions on resources to add, send them to us at @ComptHQon Twitter.