By Cat DiStasio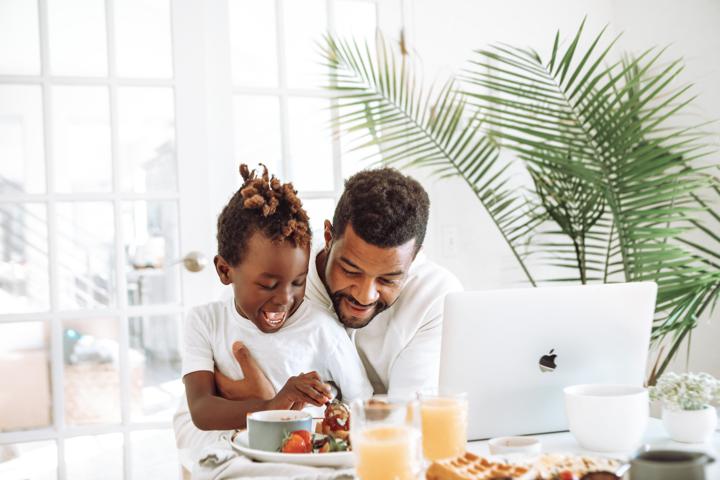 Offering great work perks—above and beyond a standard benefits package—can help small businesses improve employee engagement, retain employees and attract new talent all-in-one.
Fortunately, many of today's most in-demand employee perks don't require multimillion-dollar investments. Here are nine employee perks that small businesses of all sizes can offer to improve the employee experience and help strengthen your employer brand. 
Employee stipends
Stipends allow you to offer flexible perks to more employees without spending a fortune. Unlike traditional vendor marketplaces or employee debit cards, your team is empowered to choose how they use their stipend and support their well-being. If your company values health and wellness, you can offer your team stipends for a meditation app or a local HIIT studio membership, whatever wellness means for them.
Giving your employees a choice instead of limiting them to certain vendors also increases engagement in perks programs. Running an inclusive benefit program for a distributed team takes a lot of time and effort to manage, especially as your team grows. Using an employee stipend platform is a scalable option that is tax compliant and significantly reduces the effort of managing perks.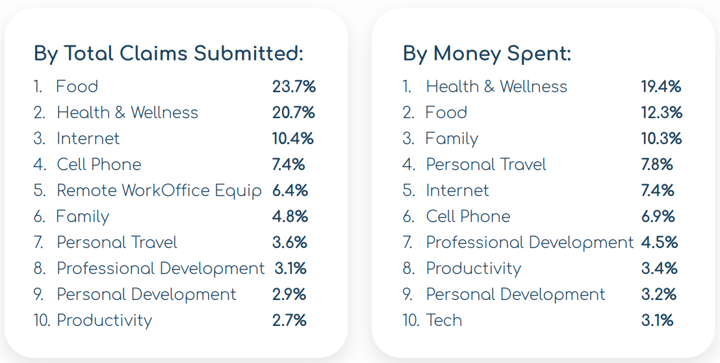 Top 10 Perk Categories, Compt 2022 Perk Study
Rewards and recognition
Offering financial rewards and recognition—for accomplishments, peer recognition, service anniversaries, or just a job well done—can boost employee engagement significantly. Compt has rewards built into its platform, which allows employers to give spot bonuses for recognition including length of service anniversaries.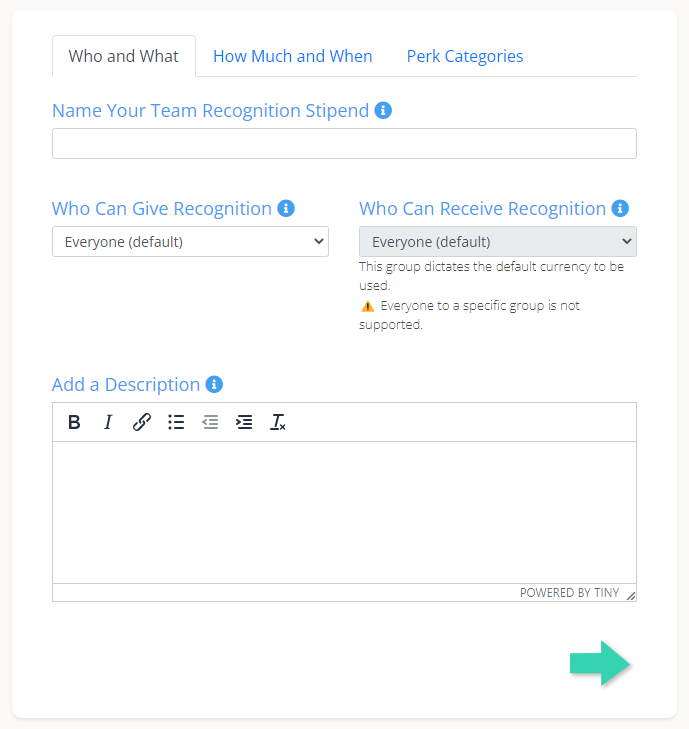 Flexible schedules
Today's workers want to have a say in when and where they work, as evidenced by in-depth research by McKinsey. For employees in roles that do not require specific hours or locations, offer as much flexibility as possible in work hours and remote options. Done well, this employee perk may not cost you a thing, but it could have a massive ROI when it comes to employee engagement and talent acquisition.
Additional Paid Time Off
Taking regular time off from work has been proven to reduce stress and improve mental health. Offering extra paid time off (PTO) is a no or low-cost perk that helps you take better care of your employees. Bonus: consider instituting mandatory PTO, accrual reminders, or even closing down the organization periodically so everyone can take a break at the same time, freeing your team from guilt and FOMO.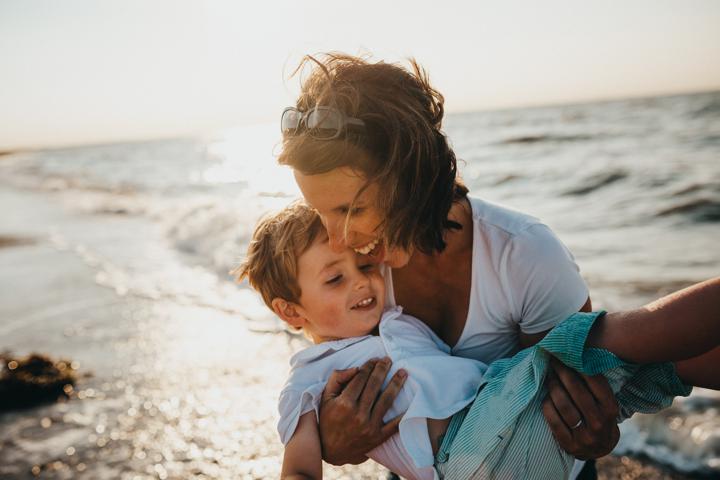 Travel discounts
Make it easier for employees to use their time off for quality experiences. Partnering with travel providers or agents can enable you to offer deals and discounts to your employees and may not cost you a thing. Employee travel stipends are another effective way to help employees enjoy their time off.
Home office reimbursements or equipment
With so many people working from home (WFH) for at least part of the work week, having a comfortable and functional home office setup is crucial to productivity, engagement, and just plain well-being. Offering reimbursements or discounts on home office equipment helps employees achieve this goal.
The International Foundation of Employee Benefit Plans reported that 31% of employers are reimbursing workers for common office supplies, electronic devices, and internet services; 8% have added a general stipend to cover WFH costs; and 17% are considering WFH reimbursements. Bonus: offer education on ergonomics to help employees create a healthy workstation at home. 
31% of employers are reimbursing workers for common office supplies, electronic devices, and internet services.
Financial wellness programs
Offer educational courses in financial literacy, budgeting, and retirement savings planning and consider incentive programs to encourage employees to save or invest money. Adding financial wellness programs can boost satisfaction with your overall benefits.
Ramsey Solutions found that companies that offer financial wellness programs are overall 51% happier with their benefits package, vs just 36% of companies that do not offer financial wellness.
Referral bonuses
In today's tight talent market, offering additional incentives to employees who refer candidates for hard-to-fill positions can have multiple benefits. Your organization connects with more quality candidates and the referring employee feels valued for their contribution. 
Employee Resource Groups
Employee resource groups (ERGs) help employees connect with others over shared interests, goals, and experiences, all of which can contribute to higher levels of employee engagement. Encouraging or expanding ERGs that work on diversity, equity, and inclusion can be part of your organization's broader DEI efforts, too—and many businesses are doing this. The Sequoia Consulting Group's 2021 Employee Experience Benchmarking report revealed 40% of companies have ERGs, a 9% increase from the previous year.  
Great Work Perks Attract and Retain Top Talent
Competing for top talent, while simultaneously working to retain your best employees, is a massive challenge for employers of all sizes in today's talent market. Once considered "nice to have," these types of benefits for employees are now imperative.
Small business owners must offer perks that help employees balance work and life, manage stress, and feel valued at work, as part of a competitive benefits package.  
Curious to see how other companies budget for different employee perks? Check out the 2022 benchmark report of top 10 perks employees want, including health and wellness and food.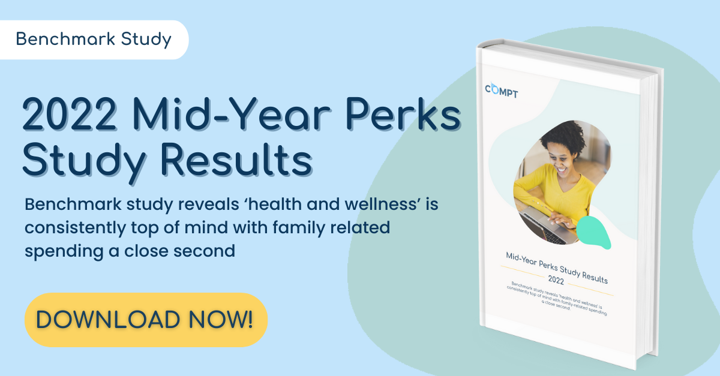 About the author:
Cat DiStasio is a former HR practitioner and technical recruiter and holds a bachelor's degree in ethnic, gender, and labor studies from the University of Washington.