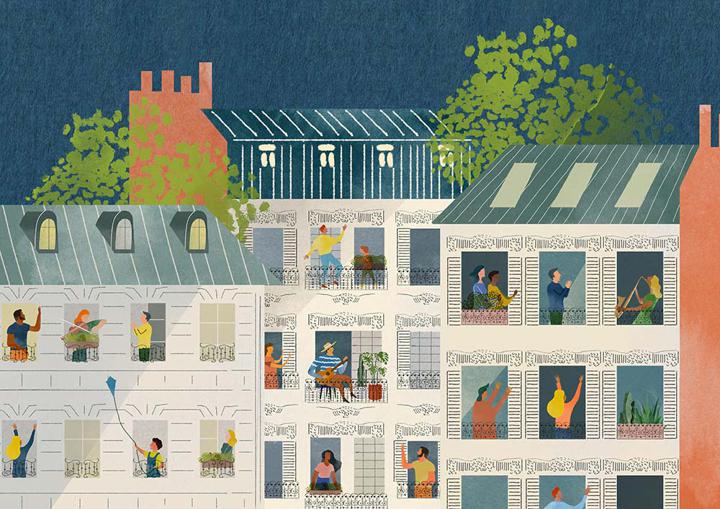 If 2020 had a word of the year, it would be "uncertainty." In a matter of two weeks, organizations forced their employees' to set-up their offices at their dining room tables, restructured operations, and built new products or processes to support the "interim normal" that we all deep-down knew would become the "new normal." 
After all, a lot of the changes which took place weren't completely unexpected. With growing numbers of organizations going remote every year, a trend that could have taken 10-years to solidify happened in just two weeks. Struggling food and retail businesses were left vulnerable to adapt or dissolve. And digital companies that are more convenient for consumers saw an unprecedented increase in business.
Ultimately, COVID changed the workforce forever some for the better and some for the worse, and below we highlight the lasting changes expected for 2021 and beyond.
1. For the better: Remote work is a non-negotiable
"Only 12% of knowledge workers want to return to full-time office work." (Future Forum, Slack)
Slack's Future Forum research of 4,700 knowledge workers found the majority never want to go back to the old way of working. Only 12% want to return to full-time office work, and 72% want a hybrid remote-office model moving forward.
Working from home means those who previously commuted will gain an hour back (on average) in their day which can be dedicated to family, their health, life admin work, whatever they want which leads to an increased quality of life. 
2. For the worse: Not everyone is adapting
"60% of US workers cannot work remotely" (BBC)
Approximately 40% of US workers who can work remotely are from the higher-educated quartile. While that is certainly higher than would have been estimated pre-pandemic times, it brings up a concern for the other 60% who can't work remotely.
The 60% in question miss out on the benefits of remote work, but worse, bring into question their job security. As stated in this BBC article, one-in-four workers in this category are in the transportation, food service, cleaning and maintenance, retail, and personal care industries. As COVID forced everyone to shelter-in-place, many of these supported the in-office workers who commuted suffered, which means their employees did too. 
Additionally, now that we've spent almost one year working from home, new products and technologies have popped up to further streamline our life and bring into question the need for our prior luxuries or services. In my personal social feeds, I see advertisements for in-home nail-salon-like products that cost half the price of a salon, clothes I can easily return which means no need to ever shop in-store again, and more products that emphasize the "new world" we're living in.
3. For the better: Increased productivity
47% of networking professionals worldwide reported feeling "more productive" while working from home during the Covid-19 pandemic. (Kentik survey) 
Now that people have been working remotely since March, they've gotten the swing of it. Almost half report that they believe they're "more productive" which is clearly ideal for businesses. 
However, it's important not to lose sight of what the others said, 20% reported feeling "less productive" and 33% said they have had "no change in productivity." 
And what's also worth noting is that 51% expressed concern for their work-life balance. Whether your people are more, less, or noticed no change to their productivity, it's essential to keep a keen eye on your workforce's burnout. If you feel like your people are experiencing burnout, we ran a webinar with Ace-Up last year on the topic and would highly recommend checking it out.
4. For better & for worse: Organizations expanding contingent workers
32% of organizations are replacing full-time employees with contingent workers as a cost-saving measure. (Gartner)
The pandemic exposed organizations to the need for quick budget cuts which led to a reduction in staff and furloughs, but it also introduced many nontraditional work models for workforce management including increasing gig-work, talent sharing, and 80% pay for 80% work.
In this piece from WorldatWork, they highlighted an example of talent sharing between Sysco Corp., and The Kroger Company during the pandemic. Under this agreement, associates of Sysco Corp. in the United States who have been temporarily furloughed due to the dramatic decline in foodservice demand from the impact of the COVID-19 pandemic will have the opportunity to work at Kroger locations for 30 days or more, as agreed upon by both companies.
Gartner's analysis indicates that organizations will continue to expand their use of contingent workers to maintain more flexibility in workforce management post-COVID-19.
"Our research finds that 32% of organizations are replacing full-time employees with contingent workers as a cost-saving measure. While gig workers offer employers greater workforce management flexibility, HR leaders will need to evaluate how performance management systems apply to these workers and determine whether they will be eligible for the same benefits as their full-time peers." Brian Kropp, Distinguished Vice President, Gartner.
5. For the better: Greater emphasis on mental & financial wellbeing
53% of employers reported providing special emotional and mental health programs for their workforce due to the pandemic. (National Health Alliance of Healthcare Purchaser Coalitions)
In a KFF Tracking Poll conducted in mid-July of 2020, 53% of adults in the United States reported that their mental health has been negatively impacted due to worry and stress over the coronavirus. This is up significantly from the 32% reported in March, the first time this question was included in polling.
The reality of the situation is, that mental health has been a cause for concern for Americans over the last few years with one-in-four Americans having a mental or substance use disorder, suicide rates increased 35% between 1999 and 2018, and in 2020 alone - prescriptions for anti-anxiety meditations increased 34%.
This was a break-out year for genuinely supporting employees' whole lives. Some 53% of employers surveyed by the National Alliance of Healthcare Purchaser Coalitions reported providing special emotional and mental health programs for their workforce due to the pandemic. 
Some of the more well-known organizations that introduced some form of support were:
COVID forced us to rethink "employee wellbeing" and introduced more sophistication into the definition. Pre-pandemic organizations did put some focus on the health piece, but we've since expanded the scope to include mental, financial, emotional, and environmental. And now that workers experience a full-breadth of "wellbeing" help, it will likely become a staple for organizations for decades to come.
Conclusion
These statistics highlight the current world we live in and what the future of work will due to the significant impacts of the COVID pandemic. What other statistics have you found that highlight the change in the way we work for better or for worse?
---
Deepen your learning:
---
Compt is the #1 employee stipends platform that gives your people the freedom to choose the lifestyle perks that are best for them and their always evolving needs, even when remote. Interested in learning how Compt might benefit your company? Consult with our team or request a demo.