By now you've heard all about the Great Resignation and how in just a handful of months millions of employees have either already left their jobs or are seriously thinking about it. The wave of resignations began at the start of the year and there are no signs of it slowing down: 4.3 million Americans left their jobs in August 2021 – the highest number on record — and 73% of currently-employed workers say that they are actively thinking about quitting their jobs.
But despite its name, the Great Resignation isn't just about turnover. The number of quits is only one symptom of a much larger shift in employee mindset about how they view work and what they're willing to endure in the work setting. That's why The Great Resignation has also been called the Great Reckoning, the Great Realization, and the Great Reshuffle (among other things). 
So what's behind all of the buzzwords? To put it simply, employees aren't just running away from their unfulfilling jobs, but running towards something completely different, better and more hopeful. 
After experiencing almost two years of a major health crisis, shutdowns, layoffs, unemployment, remote work burnout, and social and political unrest, employees seem to have had enough and are going forward less inhibited by old traditions and more willing to take risks. Finally, instead of chasing so-called work-life balance, employees today feel more empowered than ever to redesign their lives so that their personal life comes before work, not the other way around. 
The question then becomes, what will companies do about it? How will your company endure through this shift and actually thrive? 
In this job market where it's not just about filling new positions but also managing widespread employee attrition at the same time, employees have more leverage than ever. Here are 4 ways your company can rise to the occasion and become an organization that employees want to work for and stay with.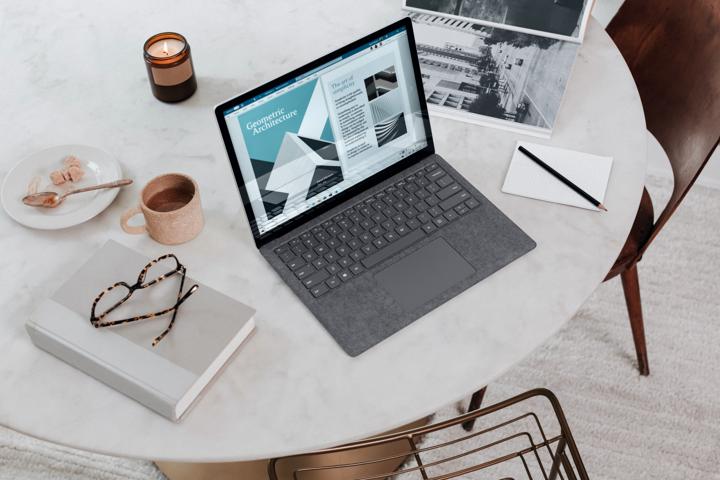 1. Identify and address weak spots your company culture
Company culture has always been important to employee engagement and retention. Even before COVID-19, surveys show that half (49 percent) of employees would leave their jobs for a lower-paying job in exchange for a better organizational culture. Now that the pandemic is empowering employees to look for greener pastures — and making it easier for them to do so! — it's more critical than ever for companies to create a healthy and supportive company culture that employees want to stay with. To do that, companies must finally remedy any weak spots in their company culture before it's too late. 
Some of the most common weak spots in company culture include:
Lack of diversity and inclusion
In a recent CNBC|SurveyMonkey Workforce Happiness Study, a huge majority of employees (78%) say it's important to them to work at an organization that prioritizes diversity and inclusion, and more than half (53%) consider it to be "very important" to them. That's not so surprising if you think about what's at the root of diversity and inclusion efforts: an authentic feeling of connection and belonging. 
If you're like most companies today, recent social and political events throughout the country in the last 18 months have already spurred some DEI efforts. Don't cut that short: make sure that all of your programs and processes - from hiring, onboarding, compensation, recognition, career development to offboarding -  is fair, inclusive, and promotes diverse perspectives. This is a great resource for diversity and inclusion efforts that actually work, which includes gathering and analyzing historic employee data, testing for biased technology, and getting managers involved in the process early.
Bad management
Bad management is not always easy to describe, but easy to spot its symptoms when you see it. You'll know that there's likely a bad management problem in your organization when employee engagement is consistently low, turnover is high, there's a trend of low employee performance, and not to mention, employees will actually tell you! 
Bad management was listed among Work Institute's 2020 Retention Report as one of the top three reasons why employees left their jobs, and it is undoubtedly playing a role in the Great Resignation. Management doesn't just mean the C-suite and executive leaders, either. It also includes anyone who has direct reports and/or has some level of management or leadership influence or authority in the organization. 
To address bad management in your organization, start by actually listening to employee feedback, creating systems of accountability such as manager surveys for employees, and providing management coaching and training on both management skills and soft skills like empathy, adaptability, and communication.   
Poor work-life balance and flexibility
The things that contribute to poor employee work-life balance vary in each company, but they all make life harder on employees than it has to be. The most common work-life balance challenges include long commute times, too many meetings, rigid schedules, frequent (and sometimes expected) overtime, and a lack of leadership support regarding work-from-home flexibility. Fortunately, most of those challenges start to resolve when you let employees have more say in their schedules and work-life setup. For example, remote work has proven to be a viable long-term work setup and just as productive as an in-office setup, so permitting employees to work-from-home is one huge step towards giving employees the balance they're looking for. 
A Microsoft study surveying over 30,000 employees found that "over 70 percent of workers want flexible remote work options to continue post-pandemic". And in a recent ZipRecruiter survey of over 2,500 job seekers, "60% of respondents said they would prefer to find a job where they can work from home."  If surviving the Great Resignation is a goal of yours then keeping remote work as part of your culture, whether in full or in a hybrid work model, should be a no-brainer. 
2. Audit and revamp your employee compensation
Employee compensation models have been outdated for a long time. More than half of employees (56 percent) feel they must switch companies in order to obtain any meaningful change in compensation. That's good news for you, because that means you can be confident that bringing your compensation packages up-to-date with current employee expectations, and making them as competitive as you can afford, is a surefire way to immediately improve your talent retention and talent attraction efforts.
Keep in mind that compensation doesn't just mean salary, but also various perks and benefits — benefits typically make up 32 percent of an employee's total compensation. That said, an employee benefits package may include any combination of the following:
Retirement plans
Insurance
Stock options and Equity-based compensation
Health Savings Accounts (HSAs) 
Flexible spending accounts / employee stipends
Most established companies already provide most if not all of these offerings in some way. So if you're going for an upgrade, the one item on this list that will make the biggest difference among employees is the one that is most tailored to (or able to be tailored to) your employees' individual needs: flexible spending accounts / employee stipends. 
With an employee stipend program, which is what Compt's software helps you design and manage from end-to-end, you give employees real and immediate support for whatever work-life category you choose, whether that's remote work, professional development, health & wellness, technology, family, food, etc. This is a game changer for employee attraction and retention because it's a flexible and tangible way to support your current and future employees that your competitors may not have discovered yet.
3. Maximize employee rewards and recognition programs
If lots of your employee recognition was in-person prior to the pandemic and you're now remote, how are you making up for that? At the very least, you could set up a Slack channel and make a routine of giving employee kudos or shout outs every now and then in the channel, during team calls, and in 1-v-1 meetings. This (or something similar) is what many companies have done for the sake of speed and necessity as they adapt to remote work. 
But while offering employee recognition this way makes for a nice and simple process, it's not enough to fulfill employees' need for recognition in the long term. And it's definitely an area you can't overlook if you want your organization to thrive during the Great Resignation. 
Reward and recognition programs can both build and reinforce bonds between employees and create that sense of connection and belonging that employees crave in a workplace. It also helps employees build a sense of security in their value to the company, motivating them to continue great work. These are the benefits to keep in mind as you think about how to approach your current employee rewards and recognition programs. 
Here are some example employee rewards and recognition programs that can help you better acknowledge your employees' hard work and achievements:
A weekly or monthly employee award program
A quarterly or annual event to celebrate employee achievements
An employee bonus program (a.k.a. spot bonuses) 
An employee discount program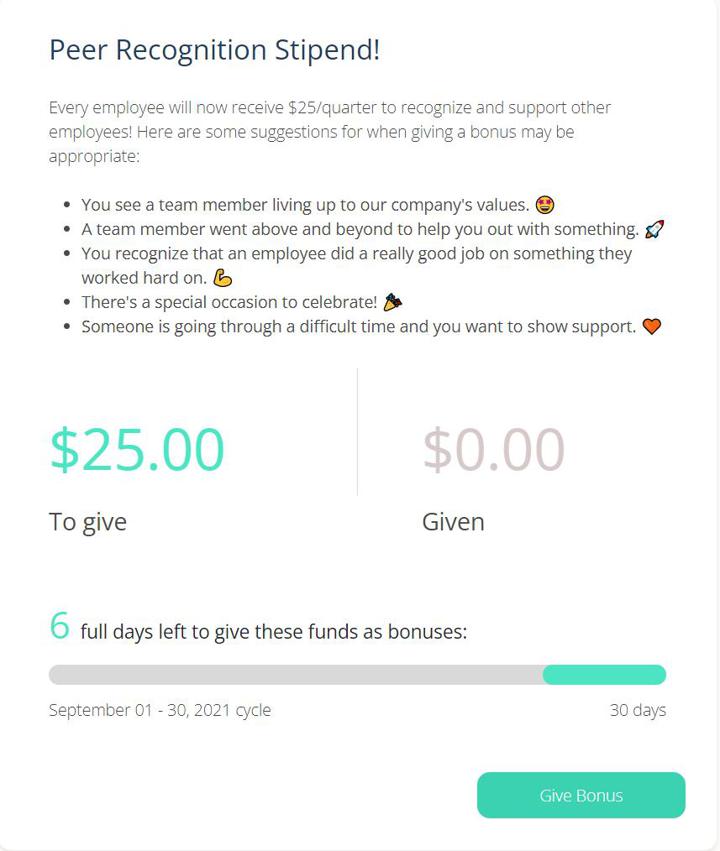 4. Make feedback a priority
Creating an environment where employees feel comfortable sharing their honest perspective about the workplace leads to better overall communication, more employee engagement and more authentic connection among employees and leaders. It also gives your company a better chance at addressing issues before they become major problems. That's why making feedback a priority in your organization is one huge step towards surviving and thriving through this Great Resignation era. 
As an added benefit, creating this healthy environment for open communication and feedback also makes it less likely that the resignations that do happen will cause turnover contagion. This is a phenomenon where one resignation has a domino effect and leads to more team members quitting who were not necessarily thinking of doing so. 
Conclusion
The pandemic is one of the most significant events in our lifetimes that will forever change the way employees look at work and what they expect from their employer. For companies, that means old recruiting and retention strategies aren't going to cut it. By implementing these 4 strategies, however, the Great Resignation won't have nearly as bad an impact on your organization as it has on others. And in the end, you'll have made the exact right steps to keep and hire the talent that you need to thrive, now and in the years to come. 
Interested in learning how Compt's employee stipends and rewards can turn your company into a talent magnet? Consult with our team or request a demo.