After more than a year of adapting and creating new work routines after the start of the pandemic, there are finally glimmers of life going "back-to-normal" (whatever that means!) now that COVID-19 vaccines are being rolled out nationwide. 
However, there's a new issue companies are facing: employees not wanting to get vaccinated, even when they are eligible and able to do so.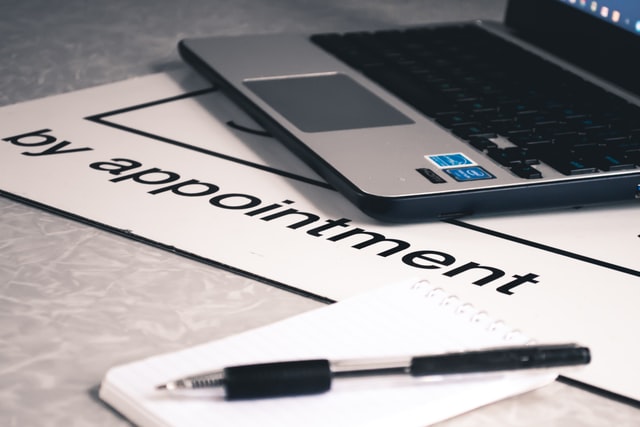 This obviously presents a number of challenges for any company. 
For one, employees being fully vaccinated will be a critical prerequisite for a return-to-the-office plan (if that plan exists for your company), which leaves you stuck in limbo when your employees decide they don't want to. 
Second, from an employee wellness perspective, protecting your employees' wellbeing and those in the greater community can't happen without widespread vaccination, the most effective defense against an unpredictable and life-threatening virus. 
But most importantly, getting your employees vaccinated is "just the right thing to do...it's a public health issue and it's a human issue." says Bunny Ellerin, director of the Healthcare and Pharmaceutical Management Program at Columbia Business School. 
To entice workers to get vaccinated, companies are beginning to offer unique incentives to nudge their employees toward setting an appointment and getting their vaccinations over and done with. These incentives range from paid time off, on-the-spot cash bonuses and gift cards, and even paid rides to their vaccine appointment. 
Whether your company might want to kick off an official Vaccine Support Program, like Petco does, or are interested in an easy-to-implement vaccination incentive that can have a huge impact in these critical next few months, here's more about each type of incentive and some companies currently offering them. 
Additional time off 
A common and straightforward incentive is offering employees paid time off for vaccine appointments. This alleviates the worry that they'll need to use "their own time" to do something that benefits the company. 
Grocery store chain, Aldi, which has more than 2,000 stores across 37 states, is offering its hourly employees up to four hours of pay — two for each dose of the vaccine. Amtrak is also offering its 20,000 employees the equivalent of two hours of regular wages once they can show proof of vaccination, in addition to excused absences to recover from any side effects they might experience within 48 hours of receiving the shots. McDonald's is onto the trend too, as well as Dollar General, Trader Joe's, and Chobani. 
Monetary reward, such as a gift card, stipend or spot bonus
Some employees who are hesitant to get vaccinated may need more than a promise of paid time off. In fact a new survey from Blackhawk Network, a payments provider, finds that although some 40% of respondents are either unsure about getting the vaccine or do not plan to get it, incentives could change that. Out of a survey of over 1,000 employees, one-third said they'd agree to get vaccinated against COVID-19 for $100.
Bright Horizons Family Solutions Inc. is applying that amount in gift cards. Employees at Bright Horizons Family Solutions Inc. child-care centers are among the earliest to be able to sign up for vaccinations in its home state Massachusetts, and for them the company is offering $100 Target gift cards to get fully vaccinated. The incentive isn't just limited to its employees in Massachusetts either, but to all of its 11,000 teachers and staffers nationwide.
Rather than a gift card, Kroger, the nation's largest supermarket chain, is now offering employees a one-time $100 bonus payment once they can show proof of inoculation. Not to be outdone, Houston Methodist, a Texas-based hospital with 26,000 employees, is offering all those vaccinated a $500 bonus as a "thank you for your perseverance throughout a difficult 2020.". 
Though less than the magic number of $100, as of February 1, Instacart began offering eligible workers a $25 Vaccine Support stipend to offset the wages they might lose during the time it takes to get vaccinated. Eligible Instacart shoppers are those who have filled at least five orders in the previous 30 days and who can verify they have received a COVID-19 vaccine.
Gift card vs. a stipend or bonus
If you're wondering the benefits of a gift card vs. a stipend or bonus, it's important to note that people would generally prefer cash over a vendor-specific gift card that's hard to spend - and there are studies that support this. Unlike a gift card, a stipend or spot bonus doesn't need to be pre-funded, tying up lots of company funds that could be used for other things, and they can easily be administered to thousands of employees through a stipend software like Compt, rather than manually. 
Convenience
Even the idea of getting vaccinated sounds like a chore to many employees, so a great incentive is to offer convenience. The ultimate convenience would be on-site vaccinations, which top meatpacking company JBS has offered to 8,500 of its employees in 8 states. 
For the majority of employers, the logistics of on-site vaccination or simply not feasible, so instead you can offer your employees other conveniences such as transportation and education. 
Target is a great example: in addition to offering their employees four hours of paid time off to use while getting vaccinated, Target reimburses up to $15 each way for its workers who take Lyft to their vaccination appointments.
---
Compt is the #1 employee stipends platform that gives your people the freedom to choose the lifestyle perks that are best for them and their always evolving needs, even when remote. Interested in learning how Compt might benefit your company? Consult with our team or request a demo.