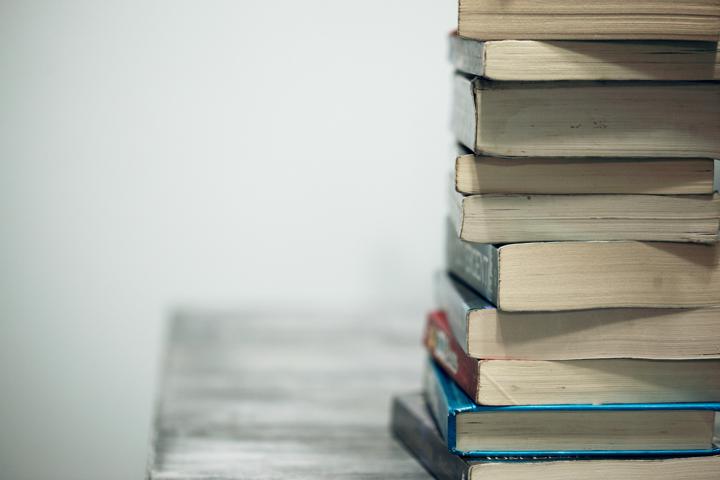 The internet is a busy place. And our lives? They're just as busy, if not more.
To help make the lives of people operations professionals easier, each month the Compt team compiles and shares the most important research, trends, products, and articles in our monthly People First Newsletter. Our goal is to help people professionals stay ahead of the curve so they can win the day, every day.
Below you can find the top 10 most informative articles from our People First newsletter in 2018.
Ever feel like the people around you aren't listening to you? Do employees' actions not align with the company's values, leading you to think you're just not getting your company's message through?
If so, chances are you're right. The research highlights a clear misalignment between what employers think they're communicating and what their employees are hearing and feeling.
Here's just one example of research from the piece:
"Only 19% of employees feel completely informed about their employer's corporate mission.
However, 81% of senior decision makers say that their organization is transparent with employees about how they plan to achieve the company mission."
Chock full of excellent insights from high-level strategic thinking of the employee lifecycle down to tactical ideas of culture initiatives your company could introduce. 
Adam Grant and the People Analytics team at Facebook recently surveyed Facebook employees and asked them what mattered most to them. Here's an excerpt:
"Career, community, and cause. These three buckets make up what's called the psychological contract — the unwritten expectations and obligations between employees and employers.
When that contract is fulfilled, people bring their whole selves to work. But when it's breached, people become less satisfied and committed. They contribute less. They perform worse.
In the past, organizations built entire cultures around just one aspect of the psychological contract. You could recruit, motivate, and retain people by promising a great career or a close-knit community or a meaningful cause. But we've found that many people want more. In our most recent survey, more than a quarter of Facebook employees rated all three buckets as important. They wanted a career and a community and a cause. And 90% of our people had a tie in importance between at least two of the three buckets."
According to a recent survey of Fortune 1,000 companies, 66% of the employees were strongly dissatisfied with the performance evaluations they received in their organizations. More shockingly, 65% of the employees believed that performance evaluations were not even relevant to their jobs. 
What really makes this difficult to swallow? Over 90% of US companies conduct at least one performance review a year, and the research suggests that companies spend about $3,000 per employee per year to perform them. 
The number of companies offering employee perks is at an all-time high, and there's no slowing down in sight. Amy Spurling, Compt CEO, highlights the four damaging and under-publicized problems of perks today.
A longitudinal study from Harvard tracked the emotional and physical health of 724 individuals over 75 years and found the secret to happier and healthier lives -- it's having good relationships. 
There we go again, mentioning the importance of community.
Remote workers may not gather around the archetypal water cooler or pass by one another in the hallways, which begs the crucial question -- how much are companies missing out on by not having them in the office?
It turns out not much at all. 
In recent research published in the journal Academy of Management Discoveries (original article), successful communication wasn't an issue of in-office team members vs. remote team members, but rather their communication frequency.
Talent Analytics teams are all the rage right now in organizations. The annual High-Impact People Analytics study found that 69% of organizations were actively involved in building an integrated database about their people, which is way up from 10-15% from prior years.
In the article, you'll find a few ways organizations are leveraging data to run a better, more people-focused organization.
Fintona Financial, the fictional name given to the company highlighted in the article, had a severe problem with their customer support employees -- when they didn't know the answer to a customer's question, they'd provide a "right-sounding answer" instead of finding the right solution. Enter nightmare sequence.
What resulted was NPS was down, customer support calls began to bloat, and the organization's culture was in trouble.
The company's first attempted at fixing the problem failed, but after a few tweaks to their plan - it worked, and exceptionally well too. What did they do? They developed the Bat Chat.
Wondering what 2019 has in store? Check out the following predictions from HR Trends Institute:
Personalization
Trust issues
Development-as-a-service
Erosion of the employee experience
No more paternalism
People analytics
Less = more
Big = beautiful
HR innovation labs
HR is all about people
Have you read any of the pieces above? Did they impact the way your organization operates? We'd love to hear from you. Tweet us your insights at @ComptHQ and include the hashtag #topHRarticles2018.
In HR and want to stay ahead of the curve? Sign up for our monthly People First Newsletter.
---
Compt is the #1 employee stipends platform that gives your people the freedom to choose the lifestyle perks that are best for them and their always evolving needs, even when remote. Interested in learning how Compt might benefit your company? Consult with our team or request a demo.